Monday, was a risk on up day for US stocks led by financials and builders ahead of the FOMC tonight with many market participants clearly front running what they expect to be another round of QE. To recap US stocks rose Monday, sending the S&P 500 Index to a four-month high, after homebuilder Lennar (NYSE:LEN) very surprisingly beat analysts' earnings estimates (given the dire reading on the NAHB) and IBM (NYSE:IBM) announced a $1.7 billion takeover of analytics-technology company Netezza Corp (NZ). And Apple Inc. (NASDAQ:AAPL) climbed 2.9 percent after Kaufman Brothers raised its share-price estimate to $374. Also to the upside was Freeport-McMoRan Copper & Gold (NYSE:FCX) which increased 2 percent after Goldman Sachs advised buying the shares.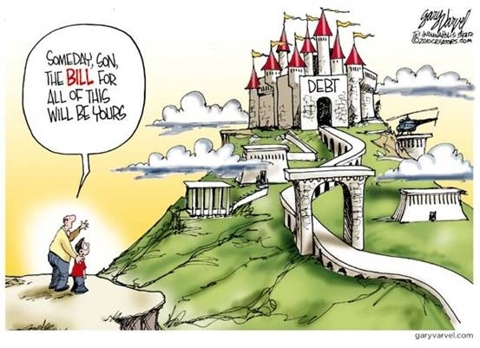 Click to enlarge
Ireland Lives to Die Another Day
The big risk event of the European morning was Ireland's return to the bond markets for their monthly auction and despite the naysayers and the unrelentingly grim press, reports of Ireland's demise were greatly exaggerated as the NTMA (never have so few done as much for so many) pulled off a heavily oversubscribed auction at yields well below were both bonds had been trading in the secondary market prior to the auction. This has helped AIB and BoI rally 6 percent and 3.7 percent respectively on the ISEQ today. The question though remains are the chaps in the NTMA merely collecting overpriced pennies in from of a steam roller or has Ireland Inc turned the corner in terms of inflated borrow costs ? Well what we can say is that by the next time Ireland comes to the market we should have that elusive final land in the sand number for the black hole that is Anglo Irish plus the other Irish financials will have successfully rolled over the funding and perhaps AIB may have managed a bit more recap courtesy of more assets sales. So all of this should be POSITIVE for the spread to tighten in.
Turning to equities and stocks on the move in London today include Cairn Energy (OTCPK:CRNCY) which has climbed 2.8 percent as it said an exploration well being drilled in Greenland has found its first pockets of oil and gas. "The presence of both oil and gas confirms an active, working petroleum system in the basin and is extremely encouraging at this very early stage of our exploration campaign for the Sigguk block and the entire area," according to Bill Gammell, Cairn's chief executive officer, who commented in a Regulatory News Service statement today.
And oilfield services provider Wellstream has surged 28 percent as the company said it received a number of preliminary approaches regarding a possible offer for the company."There can be no certainty that an acceptable offer will ultimately be made," the company wrote in the statement today.
Biocompatibles International surged 11 percent after the drugmaker said it has received a "preliminary approach" that may lead to an offer being made for the company.
Dolphin Capital Investors gained 5.1 percent after the developer of holiday resorts in southeastern Europe said its first-half loss narrowed to €8.4 million from €93.9 million a year earlier as its properties increased in value. And Minerva Plc climbed 1 percent on news that the second- biggest developer of office space in central London said its full-year net asset value increased to 8.9 percent per share.
On the ISEQ, Irish tech company Trintech (TTPA) have just stated that they have received an approach which may lead to offers.
In Europe, Nokia (NYSE:NOK) lost 3.8 percent Tuesday amid reports the world's biggest maker of mobile phones is delaying shipment of the N8, its newest flagship smartphone. The company may push back shipment because of software glitches, online industry websites Electronista and Endgadget reported. Nokia denied this, and spokesman Doug Dawson said the N8 will be shipped by month-end, as planned.
While Legrand fell 3 percent after KKR & Co. LP and Wendel sold a 9 percent stake in the French maker of electrical switches and plugs at €23.95 a piece.
Datawise before the US open we had a read on August housing starts which increased 57k to 598 (annualized rate) in Aug. Single-family starts slightly rose to 438k while the more volatile multi-family starts jumped 41k to 160k. Building permits which are the statistically "better" indicator rose 10k to 569k. However, the housing market is still scraping bottom. After all, starts came down from a high of 2273 in Jan 2006. A half-way healthy market might have roughly 1,500k starts. Considering the huge overhang of unsold (existing) houses, there are still some formidable obstacles to overcome until residential construction returns to something resembling normal.
Today's Market Moving Stories
What of the FOMC Tonight…..Room to Disappoint. There has been a lot of chatter about QE(2) in recent weeks, though as I have said before, QE has to be seen as a market contingent policy. If equities begin to tank, if financial markets to go into meltdown again and if yields and spreads rise, then QE has a role to play – albeit a fairly ineffectual one. Firing up the printing presses now, to buy perhaps a trillion dollars of Treasuries when yields on 10Y benchmarks are only a little over 2.70 percent, seems like a pointless waste of the Fed's dwindling armoury. There has also been some talk of a hint at revisions to the Fed's internal forecasts, though these are due for release in the minutes following the November FOMC meeting, not this month – and I don't think they will front run numbers which probably do not even exists at this stage.

Click to enlarge

Another outside possibility, is that the Fed tinkers with its "extended period" text, when talking about how long they would maintain "exceptionally low" rates. The possibility of a Bank of Canada-style contingent commitment to keep rates unchanged until a specific date was raised at Jackson Hole at the end of August. But choosing that date is fraught with difficulties. Markets are not looking for any Fed tightening this year or next, so to commit to keeping rates on hold throughout 2011: a) does not change expectations, though maybe cements them; b) would probably have limited impact on Treasury yields; and c) is unlikely to be acceptable to the hawks such as Thomas Hoenig.
The Moody's Real Estate index released overnight showed that US commercial property prices fell by 3.1 percent in July.
ECB's Wellink said ECB may reconsider exit step if growth was at risk. MNI reported Wellink as sayhing that "the moment we start our unwinding process, we will take all relevant elements into account", adding that "if, at that very moment, we would be afraid of a negative impact on the economy, we would most certainly reconsider our plans.
U.K. August public sector net borrowing came in worse than expected, after stronger than expected July figures. Net borrowing was £15.30 billion, compared to a Reuters median for £12.51 billion, and versus £13.55 billion in August 2009.

US and China politics

President Obama has said in a town hall meeting that China has not done "everything they said would be done" to allow the CNY to strengthen. The CNY is "valued lower than market conditions say it should be" and that gives China "an advantage in trade," Obama said ahead of a meeting with Premier Wen at this week's United Nations General Assembly in New York. US Trade Representative Ron Kirk said he will continue to press China on currency, but he cautioned it is unclear whether potential U.S. legislation targeting manipulation would stand up at the World Trade Organization.

And former trade officials oppose China WTO legislation: Eight former trade officials from the Bush and Clinton administrations yesterday sent a letter to congressional leaders opposing the legislation, expressing concern that imposing duties to target currency misalignment could violate WTO rules and be counterproductive in the effort to bring about currency reform.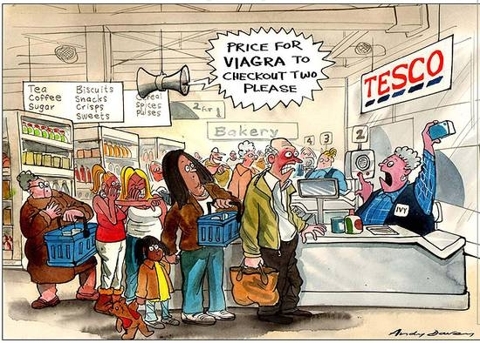 Click to enlarge
Company / Equity News
Bloomberg reports that M&T Bank Corp. (NYSE:MTB) may give up a majority stake to Banco Santander (STD) through a merger with the Spanish lender's U.S. unit, while retaining some elements of control, according to people with knowledge of the matter. The banks are in informal talks with the U.S. Federal Reserve to gauge how such a deal would be received, and expect to hear back within two weeks, said the people, who spoke on condition of anonymity because the talks are private. Many of the terms, including the timing of when Santander would get the majority stake, have yet to be worked out, the people said.
IBM's (IBM) $27-a-share deal to acquire Netezza Corp. (NZ) pushed the stock above that level, suggesting investors may expect a competing bid for the analytics-technology provider. IBM, the world's largest computer-services provider, struck a cash deal worth about $1.7 billion, according to a statement from the company today. Marlborough, Massachusetts-based Netezza's stock topped the per-share offer by $1.27. Netezza, whose clients include NYSE Euronext and Estee Lauder Cos., integrates hardware with programs that store and analyze data. It's one of the few data-warehousing companies that's gained customers, making it an attractive buy for large technology corporations looking to increase sales, said Keith Bachman, an analyst at BMO Capital Markets.
Staying with tech, Microsoft (NASDAQ:MSFT) is expanding its Zune music and film download service to Europe, and betting that the user base for its Xbox games console will help it take on Apple Inc. (AAPL) to attract consumers. The software, aimed at users of Windows computers, Xbox consoles, and smartphones with the forthcoming Windows Phone 7 operating system, will be available in France, Italy, Germany, and Spain this fall, the Redmond, Washington-based company said in an e-mailed statement. The service competes with Apple's iTunes and is currently available in the U.S.
Dow Jones reports that BHP Billiton's (NYSE:BHP) chief executive has so far failed to sway Saskatchewan's top lawmaker to favour the mining giant's proposed $38.6 billion purchase of fertilizer maker Potash Corp. of Saskatchewan (NYSE:POT). Premier Brad Wall said he left a meeting Monday with Chief Executive Marius Kloppers unconvinced a deal with BHP Billiton, or with speculated rival suitors, would provide any benefits for the province. While Potash Corp. rejected the offer as an opportunistic and lowball bid, Wall is keen to protect royalty payments that as recently as 2008 made up 15 percent of the province's budget. Although that contribution is projected to drop to 2 percent this fiscal year, the royalties are vital for the province that accounts for about a third of the world's production of potash fertilizer. "I don't know what the net benefit to the people of Saskatchewan or to Canadians is," Premier Wall told Dow Jones Newswires. He added that he didn't see "how we're better off by any change, frankly, that I've heard speculated," referring to reports of a potential Chinese-led counterbid. Late Monday BHP Billiton extended the offer period by a month to Nov. 18 after Canada's competition regulator requested fresh information on the deal. A deal would need approval by the Canadian Competition Bureau and the U.S. Federal Trade Commission.
Arab states around the Persian Gulf have ordered U.S. weapons systems worth a total of $123 billion "to counter Iran's military power," the Financial Times reported. The biggest slice of this is a $67.8 billion package for Saudi Arabia, including 85 new F-15 jet fighters and the upgrading of another 70; the first phase, worth about $30 billion, goes before the U.S. Congress for approval soon and a later agreement is likely to include improvement of radar and missile defence systems and modernization of the Saudi fleet, the newspaper said. The United Arab Emirates has signed contracts to buy military kit worth $35.6 billion, the FT said, citing Theodore Karasik, of the Institute for Near East and Gulf Military Analysis, in Dubai. The orders include a high-altitude missile defence system called Thaad that's being developed by Lockheed Martin Corp., the newspaper said.
Tesco (NASDAQ:TESO) is planning to start selling its products online in China, Poland and the Czech Republic, the Financial Times reported, citing the retailer's Chief Executive Officer-designate Philip Clarke. The company's online service in Poland will start in 2011, the newspaper said. Clarke, who takes over from Terry Leahy next year, said he wants Tesco's head of retailing services, Andrew Higginson, "to help put Internet retail into more markets," the newspaper reported.
Air France-KLM (OTC:AFRAF) will today sign a partnership accord with China Southern Airlines Co. that will lead the companies to share receipts on Paris-Canton flights 50-50, Les Echos reported, citing Air France-KLM Chief Executive Officer Pierre-Henri Gourgeon. The agreement is modeled an an existing accord in the north Atlantic, Les Echos said. Air France is achieving "very significant growth in Asia, even compared with pre-crisis levels," Gourgeon said in the interview.
For those interested in Irish Footie…I stumbled upon...
I also recommend this video on how to have a successful first date.
And finally…
Disclosures: None