Jason Rogers had a post last week on the Australian Dollar, and one of the themes that came up in that discussion was whether or not AUDUSD will go to 9800 -- its high from 2008. As AUDUSD has broken above 9405, a level that had two solid failed tests on the weekly chart prior, I wanted to revisit this subject.
Here is a weekly chart. (Click to enlarge)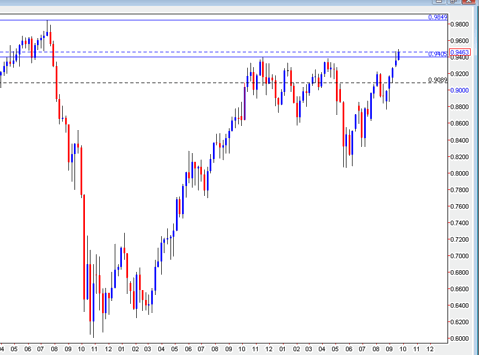 And the daily: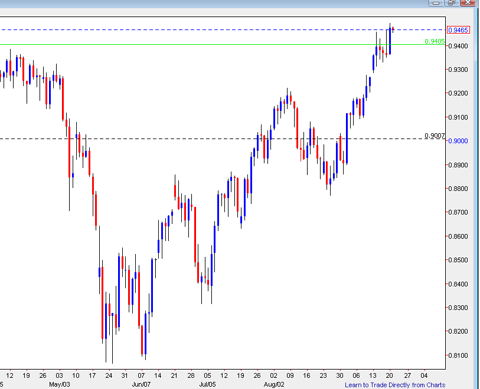 And the 4-hour, where I've highlighted some levels where I would want to see buying demand for the trend to continue.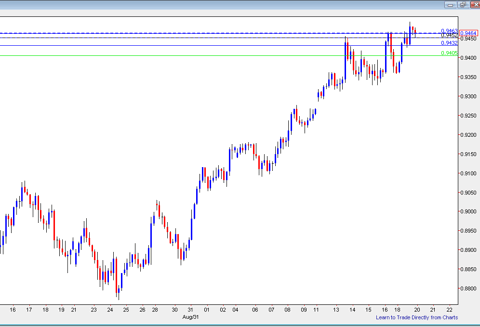 Fundamentally, the Australian dollar still has a high interest rate (in spite of numerous cuts) relative to the four major currencies (EUR, GBP, USD, JPY), which bodes well according to interest rate parity theory.
What do you think? Personally, I'm not in an AUDUSD position at the moment, though I do like the case for a move to 9800. Trading-wise, though, I would like to see bulls aggressively defend the 9405 level they've recently broken above, buying on dips to that point. I would favor a tight stop above 9405 for active traders, or one just above 9300 for those preferring to allow for a bit more drawdown and fluctuation.
Disclosure: No position