Overview
I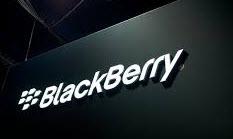 think BlackBerry (NASDAQ:BBRY) may be on the verge of turning things around. I believe it will beat earnings estimates on June 19th and the stock will begin to substantially recover lost ground. The new CEO John Chen has impressed me immensely. Furthermore, an interview with him was just published by the Jakarta Post where he said some very interesting things. In the following sections I will lay out my bull case for this contrarian investing opportunity.
What exactly is a contrarian investing opportunity?
"Whenever you find yourself on the side of the majority, it's time to pause and reflect." - Mark Twain
What a great quote from Twain. Let's reflect. A contrarian is one who attempts to profit by investing against the grain, to go against the crowd, because the crowd is usually wrong and always late. A contrarian believes that certain crowd behavior among investors can lead to exploitable opportunities.
I believe the pervasive cynicism about BlackBerry has driven the price of the stock so low that it has exaggerated the company's perils and belittled BlackBerry's future prospects. Identifying and seizing on these opportunities is a well-known investing tactic utilized by legendary investing experts like Warren Buffett. Everyone should know by now Buffett's most famous quote:
"Be Fearful When Others Are Greedy and Greedy When Others Are Fearful."
This contrarian mindset is the genesis of this piece regarding BlackBerry. In the following sections, I will review the performance of the stock over the past year, assess the current state of affairs, and then explain why I think the worm maybe about to turn for BlackBerry.
How did we get here?
I won't spend a lot of time on this section because I am sure many of you reading this article already know how BlackBerry got here. Nonetheless, it is an important piece of the puzzle regarding a contrarian investment. Basically, BlackBerry failed to keep up with the fast paced innovation of other key smartphone players.
In what seemed like an instant the BlackBerry smartphone went from the top of the line, must have, phone to the phone only used by old business people who needed the keyboard. Let's be honest.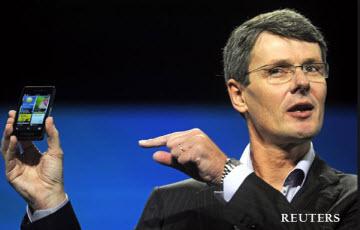 Then, Thorsen Heins came in to the picture and just screwed everything up that much worse with a ton of horrible ideas. On top of this, he did a terrible job of setting the Street's expectations. Basically, Heins set the company up for total failure. The only thing to be thankful to Thorsen Heins today for is the fact that you have this opportunity to buy into the stock at such a great price. It currently still trades at historic lows.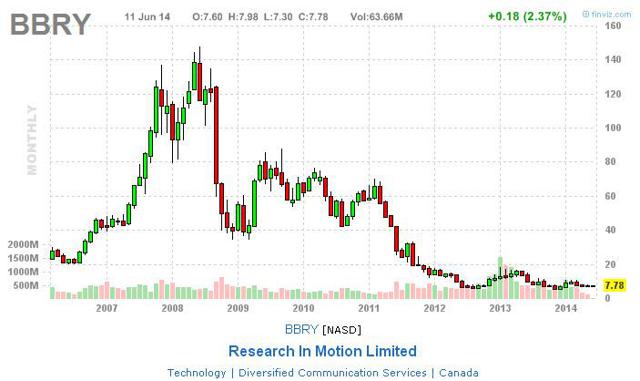 Click to enlarge
(Source: Finviz.com)
Enough about the past, let's get to the meat of the discussion.
What's going on with the company right now?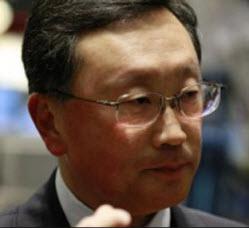 I will tell you this right off the bat, I love the new CEO John Chen. I believe the CEO of a company is hyper important. If I don't like the CEO, I won't invest in the company. I hated Thorsen Heins. I bashed BlackBerry into the ground while he was the CEO. I could just tell he was not on that high a level. The final straw was when he hired Alisha Keys as creative director. Not that she is a bad singer or anything, it just seemed like a waste of money to me. I thought to myself, what other stupid moves is this guy making?
The new CEO John Chen seems like he is all business and knows what he is doing. Furthermore, he is a turnaround specialist. He knows how to clean out the cobwebs and crank things up. He has done a tremendous job of managing the cash burn by cutting costs and streamlining facilities and processes. Moreover, he knows how to manage the Street's expectations. He is well schooled in the art of under promising and over delivering. This is what makes for an earnings beat, by the way. A rally after earnings is all about whether you beat or miss expectations, and expectations are presently about as low as they can get. Earnings are to be announced on June 19th.
What really spurred me to write this piece was some of the things Chen stated in an interview with the Jakarta Post out Wednesday. In the interview Chen stated:
"I am focusing on new products, in devices, like you saw in the Z3, that are more focused on the consumer space. We have a lot of products in the enterprise space coming out. We are looking at releasing our new enterprise offer. We have now set up BlackBerry Messenger, BBM, for enterprises called e-BBM, starting in June this year. So, there are a lot of good things and we are doing a lot more on QNX, our better microkernel operating system. We are doing a lot of things, but the whole idea for BlackBerry in the future is we will build infrastructure that connects everything: mobile, Internet protocol [IP] addresses, everything. If we will do another thing, we will probably go to phablet. I think if you look at our strategy and if you look at where the market goes, there is definitely a good market for something between a phone and tablet."
I love it. Furthermore, I believe Chen. I had no faith whatsoever in Heins. Chen, on the other hand, has my attention. So that is what has me excited about the stock right now. The stock is trading at historic lows, yet the new CEO seems to have a handle on the situation and things are looking up. Here's the clincher - the stock is starting to show signs of life. Let me elaborate.
The stock's recent performance
Currently, BlackBerry's stock is extremely out of favor. Innumerable pundits and bloggers are lampooning the company over the failure of its smartphone products. An incomparable number of articles have been written about the failure of BlackBerry's smartphones, the drop in subscribers, the potential for dilution, and the possibility BlackBerry may actually cease to be a going concern.
Yet, the stock has recently reversed course and is now in a slight uptrend. The stock has bounced off long-term support as well.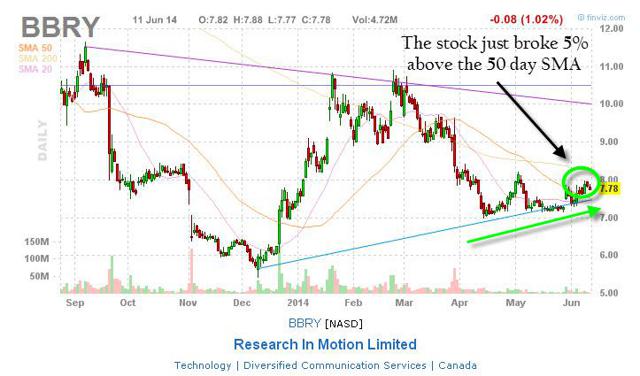 Click to enlarge
(Source: Finviz.com)
The stock not only has bounced off long-term support and is trending upward, but has broken through major resistance at the 50 day SMA just recently.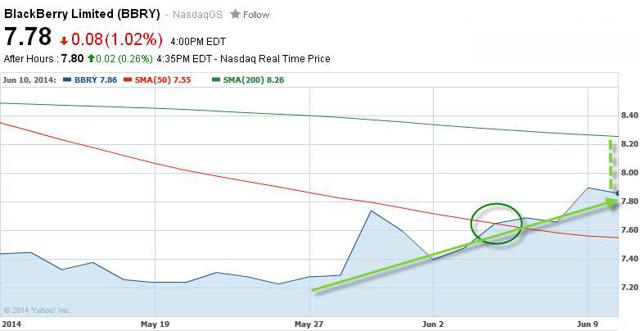 Click to enlarge
(Source: Yahoo.com)
Couple this with the fact the new CEO seems to have a handle on the cash burn situation and there appears to be several positive catalysts for the stock in the near term, and you have a recipe for a golden contrarian investing opportunity.
Conclusion
My instincts tell me the upcoming earnings announcement on June 19th will be a positive one. If I was considering starting a position in BlackBerry, I would buy a portion of the position prior to earnings. I would layer in to the position in thirds. I would purchase one-third prior to earnings, one third after, and the final third when things settle down a bit. The risk reward equation regarding BlackBerry's stock is now favorable for longs in my eyes.
The Bottom Line
I believe BlackBerry's stock is at an inflection point. Most likely, the stock is about to perform a trend reversal after earnings. I say go against the grain - Buy BlackBerry now, a golden contrarian investing opportunity is never offered twice.
Disclosure: The author has no positions in any stocks mentioned, and no plans to initiate any positions within the next 72 hours. The author wrote this article themselves, and it expresses their own opinions. The author is not receiving compensation for it (other than from Seeking Alpha). The author has no business relationship with any company whose stock is mentioned in this article.