Despite Malaysia's proposed economic reforms, foreign investors are shunning the country's markets, opting for better investment opportunities in the region. Nevertheless, the Malaysia country-related ETF is trading favorably on higher growth in the emerging markets.
A recent Bank of America Merrill Lynch report dubbed Malaysia the "least-favored market" in the Asia Pacific after the country dropped from 10th to last in the latest Fund Mangers Survey, reports Yong Hong Chieh for My Sinchew. The United Nations calculates that overseas investment dropped 81% last year.

Malaysia isn't taking this lying down, though:
click to enlarge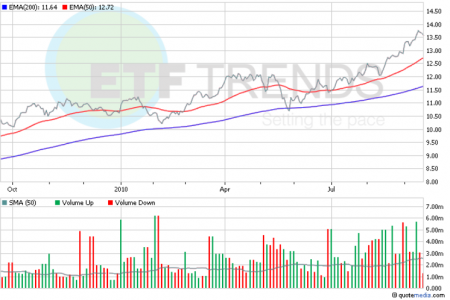 Max Chen contributed to this article.
Disclosure: None