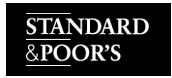 China's factory workers are finally seeing large pay rises. This could herald a period of stronger consumer spending in the country to help ease the persistent problem of global economic imbalances. But if this trend continues, cost pressures will increase for Chinese exporters. Together with an appreciating renminbi, it could also mean higher prices for China-produced goods.
Standard & Poor's Ratings Services believes, however, that the impact on prices is likely to be modest to moderate for the Chinese export sector in the next two to three years.
This would allow manufacturers more time to hone their skills and move to higher-value activities. Domestic industries would also have a longer period to absorb workers previously made redundant. We believe the chances are low that the large layoffs in 2009 will recur to hurt sovereign creditworthiness amid an abrupt economic slowdown and rising social unrest.
For China's manufacturing sector, the risk of higher costs severely denting their global market position is modest. At this time, the threat of governments in advanced economies erecting major new trade barriers is a major uncertainty. But, in our view, the factory of the world is unlikely to lose its competitiveness.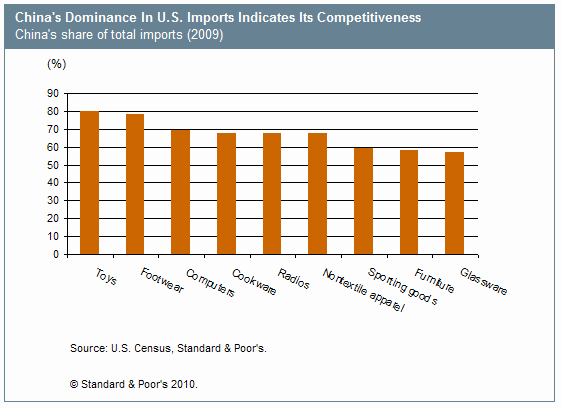 Excerpted from Why Chinese Export Prices Haven't Surged Despite Rising Costs (Premium)