The sentiment in Facebook (NASDAQ:FB) appears to be quite polarized. On one side of the debate are bears, who postulate it is significantly overvalued and will eventually suffer the fate of Myspace. The other side is filled with bulls, who vehemently argue that Facebook is poised to grow at an incredible rate, and soon reach triple-digits. With the recent acquisitions and announcements, I tend to side with the bulls. Facebook is positioning itself for a profoundly bright future. Monetization, particularly in new avenues such as messaging, is at the crux of that success, and it seems that Facebook has found a path to achieving that end.
Facebook's Messaging Footprint
WhatsApp
Facebook clearly signaled its belief that messaging is essential to its future, with the massive purchase of WhatsApp. Paying $19 billion for a start-up with a few hundred million in revenue is certainly a bold move. However, the tremendous growth of WhatsApp coupled with a monetization strategy could lead to this purchase being extremely accretive. At the time of the purchase, WhatsApp had 450 million users, but added 50 million users in a few months. Adding this amount of users took Twitter all year to accomplish.
Facebook Messenger
Facebook messenger has been around essentially from the start. The service has pivoted greatly over the life of this nascent site, however. New emoticon features, adding groups, and linking with your contacts are just a few of the alterations that Facebook has made over the years. However, the most significant alteration that occurred a few months ago was breaking it out as a stand-alone application. Facebook has successfully decoupled the service and as of late April, it has grown to more than 200 million regular users. Of worth mentioning is that this is roughly the same amount of Twitter (NYSE:TWTR) users.
The latest addition to Facebook messenger is not a software update, but a notable executive. Facebook was able to poach David Marcus from eBay's (NASDAQ:EBAY) Paypal unit to head Facebook's messaging team.
SlingShot
"Mistakenly" releasing Facebook's new project, SlingShot, may have been a brilliant marketing ploy. On Tuesday, Sling Shot, a SnapChat competitor, was available in the app store for a few minutes, but was shortly taken down. This "mistake" has resulted in a huge buzz around the new application.
After Snapchat reportedly turned down a $3 billion offer by Facebook, it sought to create a competitor. SlingShot is slightly different from SnapChat in that you can only see a picture once you send one back. It is merely speculation at this point to discuss its future, but this may be a terrific modification that could lead to it going viral. The buzz for a viral hit is certainly evident after the possible brilliant free marketing tactic.
Competitor's Monetization Efforts
To determine Facebook's future monetization strategy with mobile, it is prudent to analyze the strategies from competitors.
KakaoTalk
Korean chat app company, Kakao, recorded $203 million in revenue in 2013 resulting in $59 million in profits. The lion's share of its revenue was generated from commissions through games, commerce, and digital content.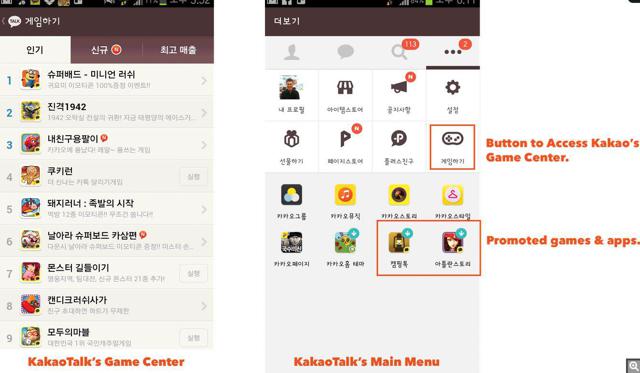 Source: Quora.com
Employing this strategy into Facebook messenger is certainly within the realm of possibilities. Facebook generates a substantial portion of its mobile revenue from these promoted app and game features, so this would be a natural extension.
Emoticons are becoming an ever more popular feature in messaging. Kakao sells many of these on its platform. Adding this revenue stream would be relatively simple for Facebook and could generate meaningful revenue.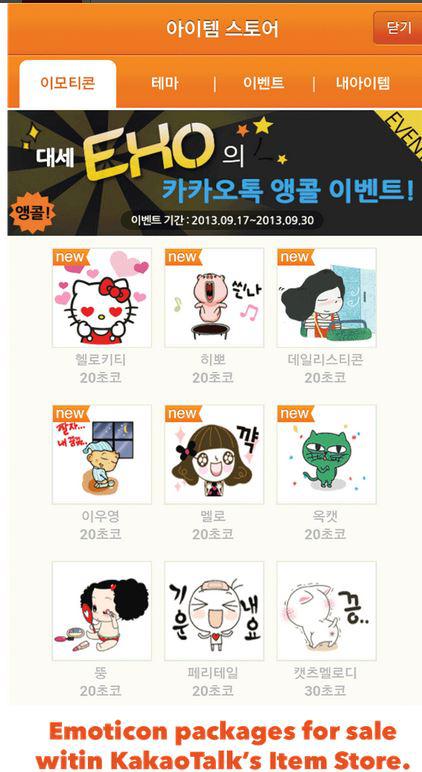 Source: Quora.com
Kakao also generates around 25% of its revenue through ads in the service. Although this could provide a boon to revenue, it is unlikely for Facebook to add this, as it would certainly detract from the users' experience.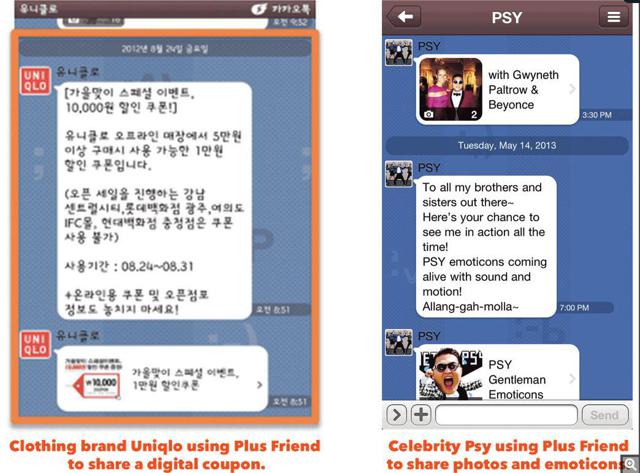 Source: Quora.com
Tango
TangoMe Inc. is a mobile messaging company that was valued at more than $1 billion in a round of funding led by Alibaba (ABABA) Group. With a solid user base of 200 million, Tango is adapting a brilliant strategy to monetize its service.
Tango is launching a channels feature shortly that will be reminiscent of a Facebook page. The opt-in system will allow users to browse categorizes such as entertainment, news, or sports, then subscribe to them. Updates from those channels will then show up in users' feeds, and they can drop the content into their chats. A link to a video about how it works can be found here.
This strategy is ingenious. It will essentially work how Facebook's current news feed system works. Companies will pay to enter these news feeds when traffic is generated from sharing.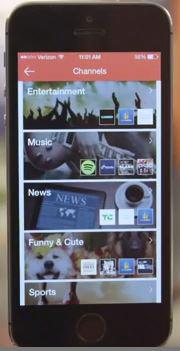 Source: Tech Crunch
Plan to Monetize WhatsApp
Since acquiring WhatsApp, Facebook has vehemently protested major rehauls to the service. It has denied that it will attempt to monetize it soon, and claims that it will leave it relatively unchanged. I believe them when they say that, as WhatsApp can be monetized without advertising or any significant changes.
Facebook's acquisition of Ascenta and Pryte marks a different way for it to monetize WhatsApp compared to Facebook Messenger. Ascenta is a satellite drone company that will allow Facebook to cheaply send wireless access to remote areas. Pryte is a company that makes it easier for consumers without wireless data plans to use online services by selling short-term passes that provides Internet access. With WhatsApp being popular particularly abroad, Facebook has a clear strategy in place.
Facebook will be able to sell Internet access to remote areas. This strategy will disrupt the antiquated Internet service provider industry. Facebook will achieve its initiative of connecting the world and will be able to make money in doing so. A more extensive analysis of this possible strategy can be found here.
Plan to Monetize SlingShot
With SlingShot not being released yet, a plan to monetize it is pure conjecture at this point. However, with that being said, I believe that two of the strategies discussed above for Facebook Messenger would work well with SlingShot. Tango's channels page would align well with this type of service as a user could send funny video advertisements to their friends. Furthermore, the sale of emoticons could be a successful way to monetize this application as well.
Announcement of Sharing Browsing Data
Early Thursday morning, a report broke of Facebook giving advertisers more user data. Although some users will be indignant with the change, it will allow Facebook to further implement its mobile and messaging monetization strategies. This addition of including browsing habits will allow Facebook to tailor ads more directly to its users. With that, the ads in user's newsfeeds will be more likely to get shared and engaged. Moreover, users would be have an easier time sharing videos and stories they care about through the messaging feature. This announcement enhances my conviction of Facebook implementing these lucrative messaging monetization efforts.
Conclusion
Facebook's foray into monetization for messaging is becoming more transparent with each passing announcement. The acquisitions have been made, the executives have been added, and now the services will soon be rolled out. Successful monetization of its incredibly massive messaging services would grow revenues well past analyst estimates and catapult this company into new heights.
Disclosure: The author is long FB. The author wrote this article themselves, and it expresses their own opinions. The author is not receiving compensation for it (other than from Seeking Alpha). The author has no business relationship with any company whose stock is mentioned in this article. I also own FB call options.