Vietnam has risen from the ashes of war to become a vibrant and growing emerging economy. But recent events have raised the question about how far the country and its ETF can go.
One of Vietnam's state-run companies nearly collapsed amid a financial scandal, leading investors to wonder if Vietnam can go on much longer propping up its state companies. One recent report went so far as to say that governance of state-owned enterprises and economic groups in Vietnam is "inefficient and inadequate," report James Hookway and Patrick Barta for The Wall Street Journal.

The report's finding is alarming – one-third of Vietnam's economy is controlled by state-owned companies—part of a policy to ensure that key industries such as oil, mining and shipbuilding stay under control.

Amid the scandal, though, Vietnam is still growing quickly and is striving to maintain the economic growth rate into the year 2011, reports VOV News.
Riva Froymovich for The Wall Street Journal reports that Vietnam's economy will grow more 6% this year despite recent turbulence in the country's stock market, according to President Nguyen Minh Triet. Next year, he expects the gross domestic product to surpass 7%.
Market Vectors Vietnam ETF (NYSEArca: VNM)
click to enlarge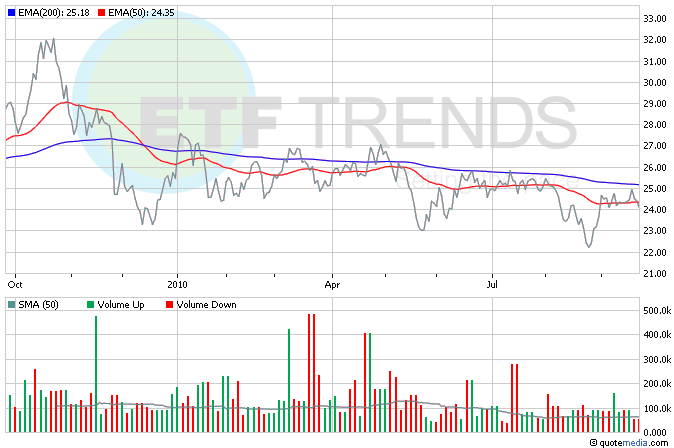 Tisha Guerrero contributed to this article.
Disclosure: None