Citibank (NYSE:C) is currently fretting over word of suspected fraud in China's Qingdao Port.
Citibank and Standard Chartered PLC (OTC:SCDRF) are two of the major banks that have issued loans backed by stockpiles of copper and other metals stored in Qingdao. These loans are issued to trading firms that hold deeds for the metal; for logistical reasons, the metal stays stockpiled in China. Now it is alleged that a Chinese third-party company has committed fraud by using stockpiled metal as collateral for multiple loans -- unbeknownst to the lenders.
Multiple lending institutions and trading firms are now facing a grim reality as they investigate the true situation in Qingdao.
Focus on Qingdao Port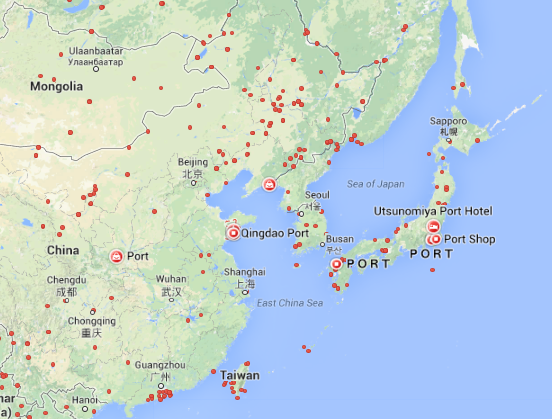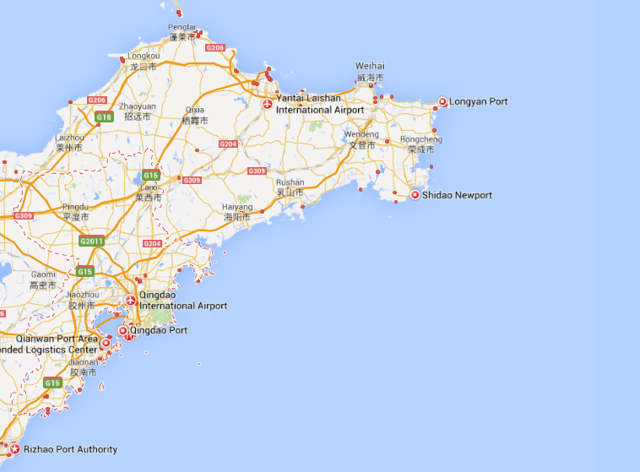 (Source)
The new fraud allegations center around the Dagang bonded storage area, a discrete part of Qingdao Port, containing critical metal storage facilities. As of Saturday, Chinese authorities were reported to have sealed of Dagang and halted all metal deliveries there.
Across the world, only six ports are busier than Qingdao Port. The new revelations about security problems in Qingdao are inspiring broader angst about the security of commodities throughout China.
Trading firms and banks quickly dispatched representatives to survey the situation in Qingdao Port. Some industry insiders are openly wondering if the irregularities in Dagang are isolated or part of an insidious broader problem.
Reportedly, at least one financial institution has temporarily stopped offering metal-backed financing for some Chinese clients. As official and private investigations continue full-bore, the extent of the developing security problem remains uncertain.
Shocks To Global Metals Markets
Since China is the largest copper consumer worldwide, any threat to Chinese copper imports could send violent shocks throughout the global metals market.
Last March, copper prices dropped almost ten percent. This retreat was inspired by perceived signs of a looming governmental crackdown on metal-backed loans in China.
The scandal in Qingdao Port could inspire a market response that is even more dire for copper. In the days immediately following June 6, copper prices fell four percent.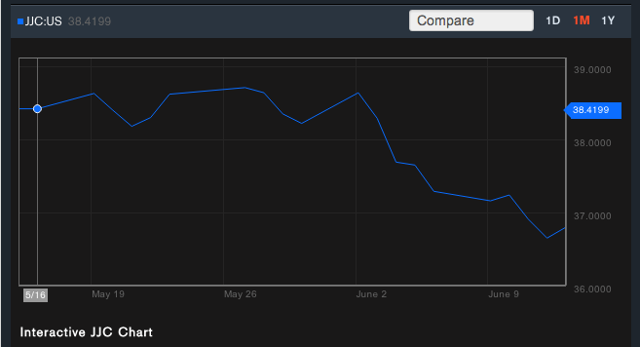 (iPath Dow Jones-UBS Copper Total Return Sub-Index ETN; bloomberg.com/markets)
The negative implications for Citigroup are particularly troubling, as this bank is deeply involved in metal-backed loans.
Additional Concerns For Citibank Investors
Citibank has been an unsteady investment in 2014. Although Citi beat analyst estimates for earnings in Q1, this pattern has not been consistent as the firm has missed earnings and revenues estimates the two quarters prior.
In December 2013, Citi faced a downgrade from Deutsche Bank and throughout Q1 2014 from Atlantic Equities; Keefe, Bruyette & Woods, Societe Generale, and Stern Agee.
Recent news of the Justice Department's preparations to sue Citi, regarding faulty mortgage-backed securities, will likely dampen optimism over Q1 results as well. The government alleges that Citi neglected to inform investors that over 70% of mortgages were written by brokers outside the banks' network, making them more vulnerable to default.
Citi's dividend history is poor; the bank has not raised payout above $0.01 for shareholders since 2012.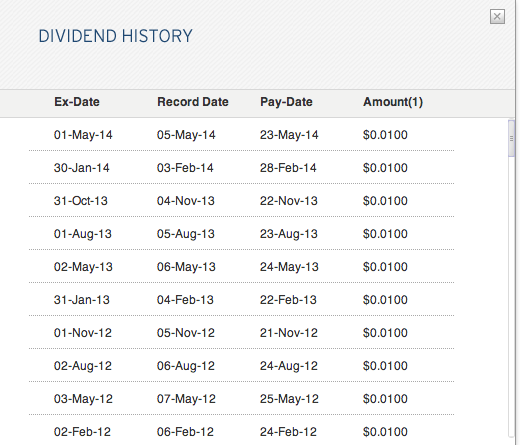 (Source)
Citi's Exposure To China
With its metal-backed loan business, Citi is significantly exposed to China.
While the last twenty-five years have seen increasing rewards for many companies working in this fast-growing economy, the unfolding situation in Qingdao Port highlights the obstacles China continues to face in streamlining its business practices to meet international standards of accountability and transparency.
Conclusion: Caution for Citibank Investors
Citibank appears a less than solid investment in 2014.
As a global bank, we see Citi struggling to maintain control of its many operations overseas as Seeking Alpha author 'Shock Exchange' also suggests.
Domestically, its selling of high-risk mortgage-backed securities and failure to disclose all of these risks to investors shows possible negligence. Consistently poor dividends, along with CEO Corbat's 23% raise in 2013 also that the bank is not putting its shareholders first.
We suggest investors consider taking profits on C in 2014.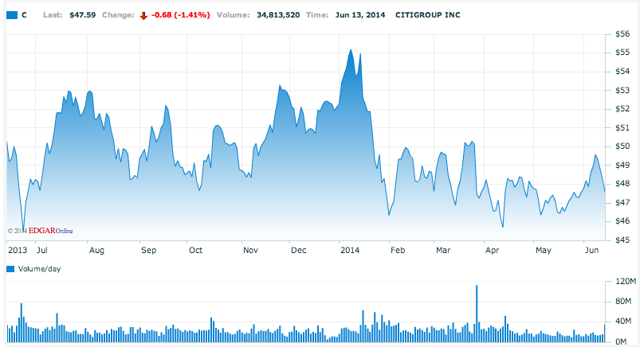 Source: Nasdaq
Disclosure: The author has no positions in any stocks mentioned, and no plans to initiate any positions within the next 72 hours. The author wrote this article themselves, and it expresses their own opinions. The author is not receiving compensation for it (other than from Seeking Alpha). The author has no business relationship with any company whose stock is mentioned in this article.