Century Communities, Inc. (NYSE:CCS), a residential developer and homebuilder operating primarily in Colorado, Nevada and Texas, plans to raise $109.8 million in its upcoming IPO.
The Greenwood Village, Colorado-based firm will offer 4.5 million shares, including 11% insider shares, at an expected price range of $23-$26 per share. If the IPO can find the midpoint of that range at $24.5 per share, CCS will command a market value of $526 million.
Filing, Underwriting Details
CCS filed on May 5, 2014.
Lead Underwriters: Deutsche Bank Securities Inc; FBR Capital Markets & Co; J.P. Morgan Securities LLC
Underwriters: Builder Advisor Group, LLC; Zelman Partners LLC
Building Blocks of CCS
CCS is homebuilding firm focused on single-family construction and sale in metropolitan markets in Colorado, Nevada, and Texas.
The firm is active in each phase of homebuilding, including land development and acquisition, entitlements, and the development, construction, sale and management of residential projects in metro areas.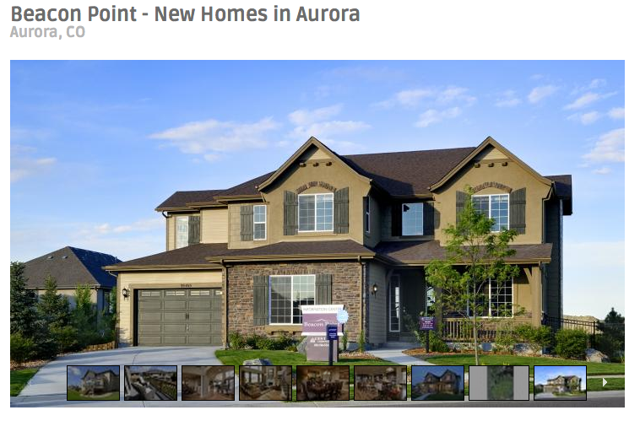 Click to enlarge
Source: Century Communities
CCS has delivered more than 2,700 homes since its formation, and was ranked as one of the top five fastest growing homebuilders in terms of total revenue in 2013, according to Builder Magazine.
CCS owned and/or controlled some 99 communities containing 10,095 lots as of April 1, 2014. The firm seeks to develop projects expected to last two to three years from the construction of the first home to the completion and closing of the community. CCS has done business primarily in the Denver metropolitan area since its 2002 founding, and has more recently entered markets in Texas and Nevada in 2013 and 2014, respectively.
Valuation
CCS offers the following figures in its S-1 balance sheet for the three months ended March 31, 2014:
Revenue: $49,671,000.00
Net Income: $3,368,000.00
Total Assets: $410,073,000.00
Total Liabilities: $134,853,000.00
Stockholders' Equity: $275,220,000.00
CCS has enjoyed consistent profitability, having posted profits in each quarter since its formation. The firm's sales have also expanded in recent years; CCS's total home sales revenue of $171.1 million in calendar 2013 was up 78.2% over the $96.0 million posted in 2012.
Consistently Intense Competition
CCS competes with other homebuilders for customers, land acquisitions, financing, materials, and personnel.
The relatively low barriers to entry in the homebuilding industry mean that competition will be consistently intense.
CCS faces particular challenges in its new markets in Texas and Nevada, where established competitors will benefit from existing relationships with suppliers and subcontractors. Competitors include the likes of Toll Brothers (NYSE:TOL), KB Home (NYSE:KBH), D.R. Horton (NYSE:DHI), and Richmond American Homes.
Strong Management
Co-CEO and Chairman Dale Francescon has managed CCS since the firm's founding in 2002.
He previously served as Co-Division President for D.R. Horton. He also owned and operated Trimark Communities before its sale to D.R. Horton. He is licensed as a real estate broker in Colorado and as an attorney and CPA in California.
Dale Francescon holds a B.S. in Business Administration from the University of Southern California and a J.D. from Loyola University School of Law.
He is joined by Co-CEO and President Robert Francescon, who has also been with CCS since 2002. Robert Francescon also previously served as Co-Division President for D.R. Horton and owned and operated Trimark Communities in collaboration with Dale Francescon. He holds a B.S. in Business Administration from the University of Southern California.
Conclusion
We are optimistic on this IPO and expect it to pop out of the gate this week.
Though there still may be some reluctance on the part of investors to buy into homebuilders given the housing industry's highly publicized role in the recent global recession, CCS's solid history of profitability even through the recession should entice well-researched investors.
CCS's preference for developing communities over relatively short periods of time allows it to minimize its risk in holding land inventory, and its recent expansion into new markets and growing revenues hold out the promise of continued growth in the future.
Highly experienced management, especially in the Colorado market, rounds this IPO out as a solid investment opportunity.
Disclosure: The author has no positions in any stocks mentioned, but may initiate a long position in CCS over the next 72 hours. The author wrote this article themselves, and it expresses their own opinions. The author is not receiving compensation for it (other than from Seeking Alpha). The author has no business relationship with any company whose stock is mentioned in this article.