Thankfully, there is no snow in June. Today's release of the June Empire Manufacturing report came in stronger than expected (19.28 vs. 15.00), hitting the highest level in four years (June 2010). After a long cold winter, activity in the NY region is finally beginning to pick up steam. While current conditions have maintained last month's big jump, expectations for business conditions six months out actually saw a modest decline, falling from 43.96 down to 39.84.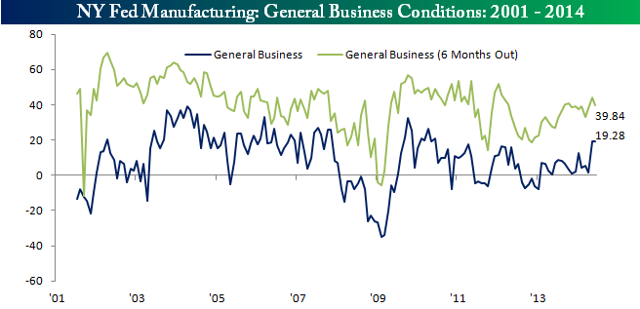 A couple of months back in April, you may recall that expectations for tech and capital spending saw one of its largest two-month spikes in the report's history. Back then, we issued a report to clients highlighting the bullish implications for the market of these increases. In the two months since that initial spike we have seen a bit of a give back in those increases, but the declines are nothing to fret about.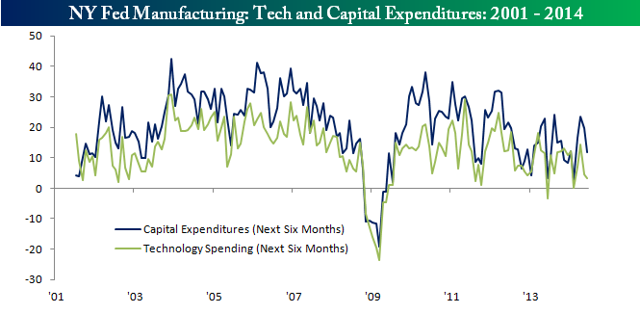 The table below breaks down each of the Empire Manufacturing report's nine sub indices. During the month of June, we saw an equal number of increases and decreases (4) and one sub index that was unchanged (Unfilled Orders). Of the indices that saw increases, New Orders saw the biggest gain, rising to its highest level since June 2010. On the downside, Number of Employees saw the largest declines, but that was partially offset by Average Workweek, which saw one of the largest increases. Finally, both the Prices Paid and Prices Received indices declined in June, indicating that inflation pressures were contained in the NY area during June.