As we noted last month, gas prices have been relatively subdued thus far in 2014, although their seasonal "arc" is holding true to form. Prices according to the AAA have only increased 10.53% year to date, versus a 24.04% average YTD price gain since 2005. Below is a chart highlighting 2014's gas price changes relative to the average for the 2005 - 2013 period. If prices continue to follow the seasonal pattern, we would expect to see prices remain around current levels through the end of Summer with a steady decline beginning right after Labor Day.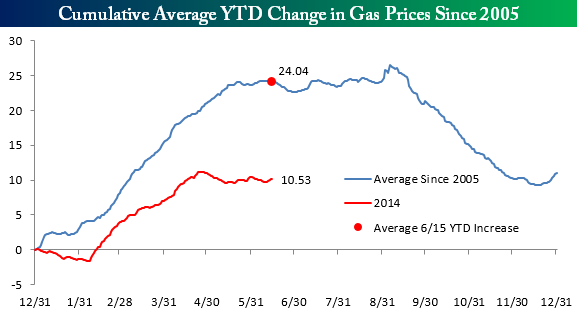 That's not to say that we haven't seen a jump in retail gas prices this year. The chart below shows the pattern of prices over the past year, including the 12% increase since the lows of the winter.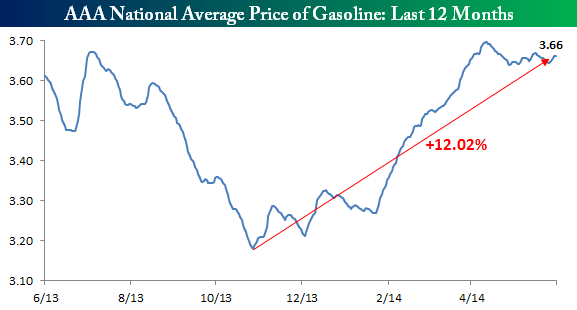 With Iraqi instability mounting, the crude oil market has jumped up above resistance at $105. But gas prices remain constrained at retail, even though crack spreads (the difference in price between oil futures and gasoline futures) have remained in check. The current spread is $21.62, only a dollar above the 2014 average. In the chart below, the crack spread is very close to its long-term average when expressed in terms of percentage of the value of a barrel of WTI.