Overview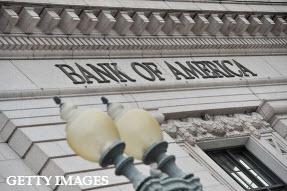 My top U.S. bank turnaround pick is Bank of America (NYSE:BAC). I have been around long enough to know that headline risk related to transitory issues rather than core fundamentals often provide great opportunities to buy sound companies at discount prices. Market sentiment can and will turn on a dime. Right now it seems as though Bank of America has no hope whatsoever, yet I submit the negative sentiment will subside in short order. I have seen this play out a thousand times before. As we all know, in life, timing is everything, and the time is now to buy Bank of America. In the following sections I will lay out my case as to why.
Separating the wheat from the chaff
Often difficult situations, vis-à-vis the current state of affairs at Bank of America, separate traders from investors. The determination as to whether you are a incompetent trader versus a competent investor is truly subjective. Yet, I submit those selling out do to the recent news of a DOJ impasse are the incompetent traders and the ones holding or dollar cost averaging in are the competent investors.
Anatomy of a contrarian buying opportunity
"The Best Time To Buy A Straw Hat Is In The Dead Of Winter." ~ Ancient Wall Street Investing Proverb
A contrarian is one who attempts to profit by investing against the grain, to go against the crowd, because the crowd is usually wrong and always late. A contrarian believes that certain crowd behavior among investors can lead to exploitable opportunities.
I believe the pervasive cynicism about Bank of America has driven the price of the stock so low that it has exaggerated the company's perils and belittled the bank's future prospects, and I'm not alone in this thought.
Warren Buffett is one of Bank of America's largest shareholders and advocates currently. Bank of America just so happens to be one of Berkshire Hathaway's (NYSE:BRK.A) (NYSE:BRK.B) largest holdings. Let's take a deeper dive into Buffett's position on the stock.
Buffett's Take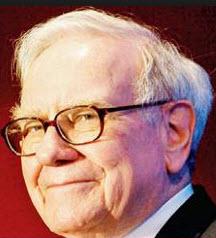 There is a common misconception that Warren Buffett was asked by Bank of America to bail it out back in the day when the stock was on the brink of disaster and trading for $7.14. But nothing could be further from the truth. Buffett was the one who approached Bank of America and offered to buy into the company.
Buffett saw this as an extreme contrarian buying opportunity. Buffett has made millions in the market purchasing unloved companies in out of favor sectors at rock-bottom values. Buffett buys for the long run. He is not merely expecting a return on equity with his special dividend, but a return of equity when Bank of America pays him back his $5 billion and he exercises his warrants.
Warren Buffett invested $5 billion in Bank of America. Bank of America sold Buffett cumulative perpetual preferred stock, which pays an annual dividend of 6%, and gave him a warrant to buy 700 million shares at roughly $7.14 each.
The warrants allow Buffett to acquire Bank of America shares at $7.14 until Sept. 1, 2021. Regardless of the recent brouhaha over the DOJ impasse, Buffett hasn't sold a share and said Bank of America is still a "strong, well-led company," and he is "impressed with the profit-generating abilities of the franchise." Bank of America shares are currently trading for $15.25. This means Buffett has more than doubled his money if he were to exercise the warrants today. Yet, the Oracle of Omaha is standing pat. Nevertheless, Buffett is taking a lot of heat for making this bold stance, yet not from me.
I have a certain affinity for Buffett, the "Oracle of Omaha," as I was born in the great "Gateway to the West" city myself. Furthermore, I'm an experienced investor and have been through these types of scenarios several times before. I have learned over time that this strategy works and will make you money. You know Buffett has done his homework on the fundamentals. Although Bank of America has been severely hammered due to recent headlines, Bank of America's fundamentals remain intact.
Buffett stated in one of his most recent letters to shareholders:
"It is important for you to realize that Bank of America is, in effect, our fifth largest equity investment and one we value highly."
What makes Buffett so confident? Let's explore the positives for a moment, shall we?
Bank of America's long forgotten positives
Several key specifics demonstrate the bank's continued business momentum has been overlooked as the negative headlines continue to hit. Total period-end deposit balances were up $38 billion year-over-year to a record $1.13 trillion. The bank funded $10.8 billion in residential home loans and home equity loans in the quarter. More than 1 million new credit cards were issued in the quarter. Global wealth and investment management reported record asset management fees of $1.9 billion, a pretax margin of 25.6 percent. Global banking average loan balances were up 11 percent year-over-year to $271 billion. Credit quality continued to improve with net charge-offs down 45 percent year-over-year.
The bank is making great strides where it really counts. Furthermore, Bank of America has the highest projected EPS growth rates of all five major banks currently.

(Table provided by Finviz.com)
Bank of America's EPS is expected to grow by 65% next year and 9% over the next five years. EPS share growth is probably the most important factor to consider when estimating the fair value of a stock. I posit this sell off may mark the low point for the stock this year.
Downside risks
If something goes awry in China, Europe or the Middle East the markets will be negatively affected. No stock will be immune. The current "wall of worry" seems to be growing taller. This concern is amplified by the fact the market is still near all-time highs. This is a potent combination.
Bank of America has not yet put the entirety of the company's legal risks behind it. Legal challenges from investors in mortgages and mortgage backed securities could still prevail against the bank.
With rates on the rise, the housing market could take a hit. The housing recovery is still in its infancy. It remains to be seen if the housing market can withstand higher mortgage rates.
Regulatory Risk based on Dodd Frank implementation.
Conclusion
The proverb it is always darkest before the dawn comes to mind when considering Bank of America's current status. I submit the bank is on the right track. Nonetheless, based on a series of negative headlines the stock has been sold off wholesale. You have to buy low to sell high. With a forward P/E ratio of 10 and a price to book ratio of .74, the bank appears undervalued on a historical and relative basis.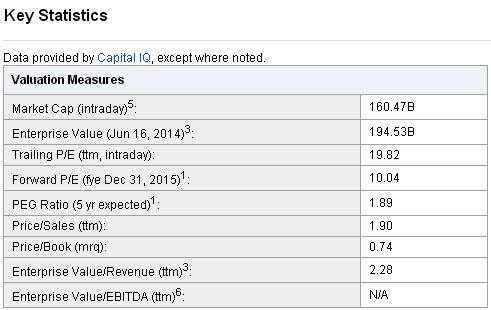 (Table provided by Yahoo.com)
The Bottom Line
The current negative headlines regarding Bank of America are related to the past, not the future. Remember, nothing is ever as good or as bad as it seems. The risk appears well worth the reward at this point. The time to buy is when there is blood in the streets. My twelve month price target for the stock is $20 based on current fundamentals and forward guidance.
Disclosure: The author has no positions in any stocks mentioned, and no plans to initiate any positions within the next 72 hours. The author wrote this article themselves, and it expresses their own opinions. The author is not receiving compensation for it (other than from Seeking Alpha). The author has no business relationship with any company whose stock is mentioned in this article.