This weekend I took my family to the beach for some well-deserved R&R. I spent most of my time under the umbrella working on my latest edition of The Intelligent REIT Investor newsletter.
As I glanced out into the Atlantic Ocean I became fixated on a Pier that was noticeably full of life. The 24 foot wide structure extending 1,045 feet into the ocean and 23 feet above sea level is one of the best places to go saltwater fishing in Charleston, SC.
The original Pier was constructed in the 1930's and in 1977 the historic landmark was burned down. It was restored and in 1989 the Pier was destroyed again by Hurricane Hugo, a category 4 storm that drew winds estimated to be over 140 miles per hour. The Pier survived (although badly damaged) and Hugo has since been surpassed by multiple storms and now ranks as the eleventh costliest in the US (source: Wikipedia).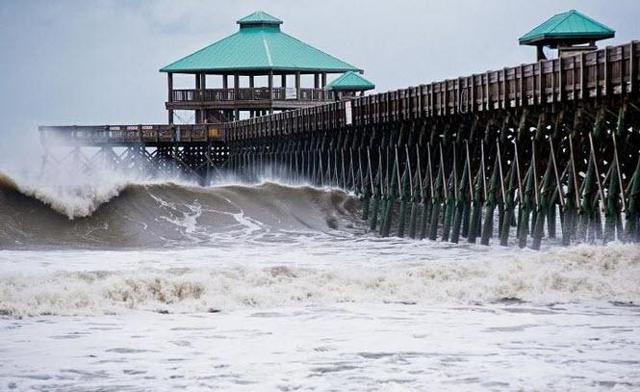 As I sat in the shade reflecting on the Pier itself, I could not help to think about the legacy behind the structure; not only the landmark itself but the hundreds of thousands of vacationers who have enjoyed the benefits of the durable boardwalk. Wouldn't it be nice to enjoy an investment portfolio with the same attributes as the Pier? Is it even possible for my investment portfolio to survive another catastrophic financial storm?
REITs Are Highly Predictable Income Sources
Collecting dividends is an important barometer for investors as it provides certainty about a company's financial well-being. A company's pattern of dividend payments - it's dividend record - can offer valuable clues to underlying corporate performance, clues just as valuable as those provided by earnings reports and other financial data, and definitely more useful than the conclusions someone might draw from looking at a three-month stock chart.
Remember that REITs are differentiated in the way that they payout dividends. By law they are forced to distribute at least 90% of taxable income to investors. That means that REITs are less susceptible to abuse, waste, and likely under-performance. Unlike a C-Corp. that tends to have too much free cash flow that often results in internal insufficiency and waste of corporate resources, REITs have a more disciplined model in which shareholders are rewarded first.
REITs payout high dividends and that's the most attractive attribute for investors looking to secure current income. Companies that have a long-standing history of stable dividend payouts would be negatively affected by cutting or omitting dividend distributions. Likewise, these companies would be positively affected by increasing dividend payouts or making additional payouts of the same dividends.
Why REITs?
The primary attraction to REIT dividends is the fact that there are no options for companies to pay or not to pay a dividend, since REITs are forced to pay out at least 90% of their otherwise taxable income. The dividends that REIT investors receive out of earnings haven't been reduced by taxes at the corporate level, making REITs tax-efficient conduits for real estate income. Simply said, REITs are forced to do so to retain their REIT status.
Alternatively, non-REITs are less consistent in that companies can decide to pay, sustain, or cut dividends. With the threat of rising rates, unemployment, and the many uncertainties ahead, these non-REIT payers can choose to conserve cash and very possibly cut dividends or at least not increase them. Ben Graham explained the value proposition for paying out dividends in "The Intelligent Investor":
Paying out a dividend does not guarantee great results, but it does improve the return of the typical stock by yanking at least some cash out of the manager's hands before they squander it or squirrel it away.
Another consideration with REITs is that they also have a history of consistently raising their dividends, resulting from cash flow growth that can come organically from rising rents and occupancies, or externally from development and acquisitions.
It's much easier to predict the future value of a REIT due to the contractual make-up of the revenue streams. By using Funds from Operations, or FFO, a standardized metric (though not GAAP) investors and equity analysts can accurately measure cash flow given the contractual nature of lease payments and earnings growth rates.
Remember, for REITs it is the dividend (not growth) that anchors the total return proposition and that is why the reliability of the dividend stream is the critical and essential component to valuing REITs. Most high-income investments provide only income with little or no capital appreciation, but equity REITs produce both.
Over the last 18 years (that's the period for which data are available), equity REITs have produced income averaging 5.28% per year compared to 5.05% per year for U.S. bonds (and just 1.93% for the S&P 500). But equity REITs have also produced stock price appreciation of 5.82% per year compared to just 0.85% per year for bonds (and 6.20% for the S&P 500).
As evidenced by the strong macroeconomic real estate conditions REITs are experiencing higher occupancy rates and higher rent growth, which will benefit REIT investors. Equity REITs generally do well in periods when the macro-economy is strengthening, even though interest rates generally increase (because of greater demand for investment capital), but bonds generally do poorly during the same periods because their income doesn't increase with the strength of the economy. That means as interest rates continue increasing it's likely to be better for equity REITs than for bonds and other fixed-income assets.
REITs Built To Last
It's clear that the reason that the Pier at Folly Beach is still standing is because of its superior design. The concrete and steel formed the foundation such that the boardwalk could withstand the strongest forces of nature.
Similarly it's important to think about your investment portfolio in the same way. The companies that survive will be the fittest and most durable operators that have proven to be the most consistent over time. In terms of investing, Howard Marks defined a great investment model as one that is "distinguished at least as much for the ability to control risk as for generating return". He went on to say (in his book, The Most Important Thing):
Outstanding investors are distinguished for remarkable record based on decades of consistency and absence of disasters, not just high returns.
As Josh Peters (The Ultimate Dividend Playbook) wrote, "a dividend payment is the ultimate sign of corporate strength" as it "forces intense discipline on the management of the company". Accordingly, compounding investment returns through dividend reinvestment can be an essential way in which to enhance returns down the road for those investors who don't need cash income right now. The ongoing reinvestment of dividends gives rise to a compounding effect, which has provided many investors with more consistent returns over time.
As Ben Graham taught us, companies that have a long legacy of paying a dividend and increasing it, are indicative of healthy and strong profitable enterprises. In one of the worst economic downturns in history, The Great Recession, there are only 15 REITs that managed to continue paying and increasing annual dividends. These REITs are considered some of the most dependable forms of income, and for many investors, the dividend is the primary reason that they own the stock.

In addition, there are a handful of other REITs that did not cut their dividend (during the Great Recession). I include these REITs in my 3-D Portfolio (as part of my monthly newsletter):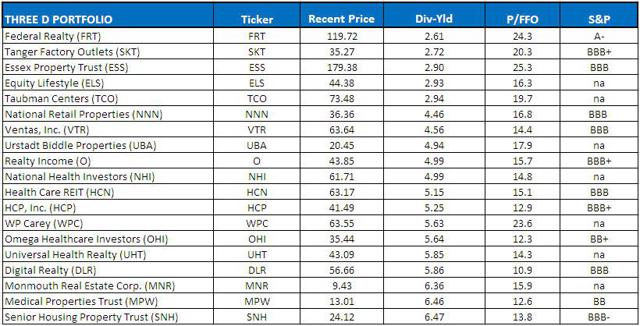 In all likelihood that Pier on Folly Beach will be standing next year. Let's hope so. My investment strategies are equally rooted in the fact that I will not be swayed to invest in speculative stocks, only "defensive companies with a long record of profitable operations and in strong financial condition".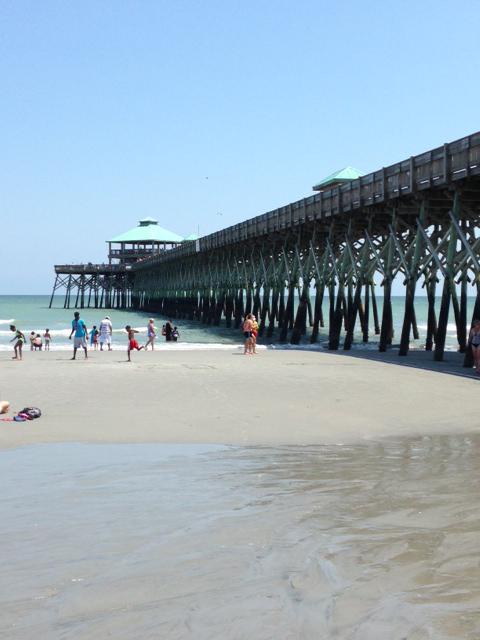 For more information on my REIT portfolio, check out my monthly REIT newsletter HERE.
Sources: SNL Financial.
REITs mentioned: (NYSE:FRT), (NYSE:SKT), (NYSE:ESS), (NYSE:ELS), (NYSE:TCO), (NYSE:NNN), (NYSE:VTR), (NYSE:UBA), (NYSE:O), (NYSE:NHI), (NYSE:HCN), (NYSE:WPC), (NYSE:OHI), (NYSE:UHT), (NYSE:DLR), (NYSE:MNR), (NYSE:MPW), and (NYSE:SNH).
Disclaimer: This article is intended to provide information to interested parties. As I have no knowledge of individual investor circumstances, goals, and/or portfolio concentration or diversification, readers are expected to complete their own due diligence before purchasing any stocks mentioned or recommended.
Disclosure: The author is long O, DLR, VTR, HTA, STAG, UMH, CSG, GPT, ARCP, ROIC, HCN, OHI, LXP, KIM, WPC, DOC, UDF. The author wrote this article themselves, and it expresses their own opinions. The author is not receiving compensation for it (other than from Seeking Alpha). The author has no business relationship with any company whose stock is mentioned in this article.