By Bryan McCormick
US stock index futures are fractionally higher this morning after Asian markets gained overnight, each up at least 1 percent on average. Europe got a stronger start to the day but has since faded toward flat as the session has worn on.
M&A is the story of the morning as several companies have announced sizable deals. There are no major economic releases scheduled for today.
Unilever (NYSE:UL) said it will acquire cosmetics maker Alberto-Culver (NYSE:ACV-OLD) in a deal worth $3.7 billion, sending ACV up more than 18 percent at the time of this writing.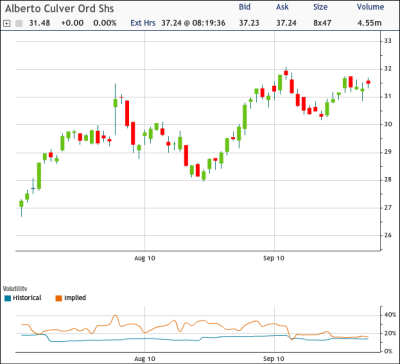 Southwest Airlines (NYSE:LUV) said it would purchase AirTran Holdings (AAI) in a deal estimated at $1.4 billion. AirTran is up more than 60 percent in the early pre-market, while Southwest is down nearly 3 percent. Competitor JetBlue Airways is trading up nearly 10 percent on the news as traders look for other deal candidates.
Wal-Mart (NYSE:WMT) made a preliminary offer to purchase South Africa's Massmart Holdings for $4.6 billion.
LDK Solar (NYSE:LDK) shares are active, trading up over 4 percent, after the company secured new financing of $8.9 billion from China Development Bank.
As for Friday's jump in the semiconductors, much speculation has centered on Advanced Micro Devices (NYSE:AMD) as a possible acquisition target for Oracle (NASDAQ:ORCL).
In an analyst meeting late last Thursday, ORCL CEO Larry Ellison raised the prospect of the company purchasing a chip maker. Takeover speculation was the spark that was needed to get the group moving and hopes for deals could keep the group active. It has been a laggard for months and has weighed heavily on the tech-laden Nasdaq 100.
In earnings related news, Cal-Maine (NASDAQ:CALM) is 1 percent higher after reporting a surprise profit versus analysts' expectation of a $0.07 loss per share. Jabil Circuit (NYSE:JBL) and Paychex (NASDAQ:PAYX) will also report earnings today. Walgreen (WAG) is the only S&P 500 company expected to report tomorrow.
Disclosure: No positions