The meteoric rise of the ETF industry – and to a smaller extent the introduction of index mutual funds some 20 years earlier – has had the effect of transforming indexes from hypothetical measures of performance into investable assets. As indexing strategies continue to gain more widespread acceptance with all levels of investors, the scrutiny of construction and maintenance methodologies underlying ETF-linked indexes has intensified considerably. And where potential pitfalls have been uncovered and explained, ETF issuers have been quick to provide investors with a number of alternatives.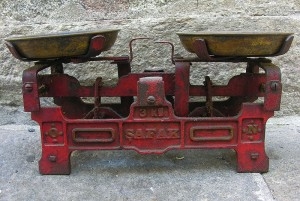 Investors are creatures of habit, so it isn't surprising that the majority of equity ETFs are linked to indexes that utilize long-standing, familiar construction strategies. The indexes underlying many of the most popular ETFs are market cap-weighted benchmarks, meaning that the companies with the largest equity value generally receive the largest weightings. But while the ETF industry has helped to reinforce the popularity of these indexes – such as the S&P 500, Russell 1000, and MSCI Emerging Markets – it has also given increased visibility to alternative weighting methodologies. A number of firms, including Rydex and State Street, offer ETFs linked to equal-weighted indexes. WisdomTree has carved out a niche in the earnings-weighted and dividend-weighted arena, while RevenueShares offers a suite of ETF products that determine individual security weightings based on top-line revenue. And in recent months the RAFI methodology utilized by several PowerShares funds has gained more widespread acceptance.
When allocating assets to equity ETFs, most advisors and investors focus primarily on the type of exposure desired: large cap domestics, small cap internationals, etc. Few give much, if any, consideration to the ideal weighting methodology to accompany the desired exposure. But the rules used to both select index components and allocate individual security weightings can actually account for a significant portion of the total return generated by an ETF.
YTD Performance
ETF
Weighting
Return
SPY
Market Cap
1.98%
RWL
Revenue
2.64%
EPS
Earnings
3.40%
DLN
Dividend
4.30%
PRF
RAFI
4.51%
RSP
Equal
5.24%
EQL
Equal Sector
2.03%
*As of 9/23/2010
The adjacent table shows the year-to-date for the S&P 500 SPDR (NYSEARCA:SPY) and six other large cap equity ETFs that offer generally exposure, but put a unique twist on the weighting methodology afforded to component stocks. So far in 2010, SPY has lagged behind each of these alternatives, in many cases by a fairly wide margin. This table hopefully helps to highlight an important fact for ETF investors: the weighting methodology employed can have a major impact on bottom line returns, even when the components stocks are nearly identical.
The holdings of RSP and SPY are identical, but the lesser-known Rydex ETF gives each an equal weighting. That seemingly minor tweak is the primary reason for the more than 325 basis point gap in year-to-date returns. The same goes for RWL – its holdings are identical to SPY but weighted according to top line revenue–which has created a gap of nearly 70 bps. The overlap between SPY and the remaining funds isn't perfect, but generally comes pretty close.
Of course, the period of time highlighted in the above table is relatively short–less than nine months. There have been stretches during which cap-weighted funds outperformed these alternatives, and there will no doubt be similar stretches in the future. Each methodology has both advantages and potential drawbacks. But the figures above should demonstrate very clearly that the weighting methodology selected has a material impact on bottom line return.
Disclosure: No positions
Disclaimer: ETF Database is not an investment advisor, and any content published by ETF Database does not constitute individual investment advice. The opinions offered herein are not personalized recommendations to buy, sell or hold securities. From time to time, issuers of exchange-traded products mentioned herein may place paid advertisements with ETF Database. All content on ETF Database is produced independently of any advertising relationships.