Overview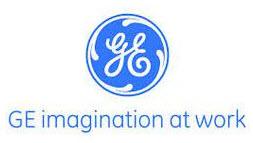 General Electric (NYSE:GE) continues to bend over backwards to appease the French government regarding the conglomerate's bid for Alstom's (OTCPK:ALSMY) prized energy assets. General Electric has already jumped through several hoops. News just broke late Tuesday afternoon that General Electric has offered up even more concessions. I have to tell you, at this point I don't get it. I hope the deal falls through actually at this point. The following is a review of recent events and my take on the matters at hand.
Recent Events
Already on the table
General Electric has already offered a plethora of concessions in order to seal the deal with France for Alstom's assets. These concessions include; offering assurances to maintain jobs in France, guaranteeing France access to nuclear power technology, offering to include French participation in Alstom's hydropower unit and General Electric's railroad signaling business, and offering to sell in total Alstom's wind-power unit to French investors if the purchase is approved.
New concessions
Now, General Electric is in talks with the French government to refine guarantees on jobs, planned investments and access to nuclear technology to distinguish its $17B bid for Alstom's energy assets from Siemens' (OTCPK:SIEGY) offer, according to Bloomberg. In trying to meet France's demands for a better offer, GE is said to promise an independent audit to ensure it honors a pledge to create 1,000 industrial jobs in France as part of a deal, and may be willing to make commitments for future spending on France-based operations. As I am writing this piece, more concessions just hit the wires. The latest concessions follow.
Even more concessions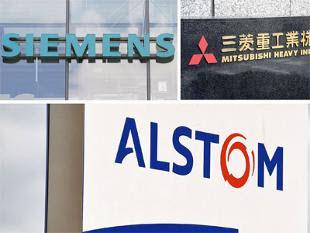 According to a Wall Street Journal report out late Tuesday, General Electric is now considering selling its train signaling business to Alstom, as it seeks ways to improve the appeal of its $17 billion offer for the French company's energy business. A direct sale would send General Electric beyond its initial proposal outlined last month by CEO Jeffrey Immelt during a parliamentary hearing in France to consider pooling its signaling operations with Alstom's into a joint venture. General Electric may propose to Alstom that it can choose between a direct purchase and a joint venture, which would allow the maker of France's TGV bullet trains to decide whether it would rather conserve cash for other acquisitions or spend a chunk of it on buying General Electric's signaling unit. Meanwhile, the French government is willing to take a stake of 10% or more in Alstom alongside Mitsubishi Heavy Industries (OTCPK:MHVYF) as part of the Japanese firm's joint offer with Siemens. What a joke.
My Take
It seems General Electric has thrown in everything but the kitchen sink at this point while Alstom's executive management had already stated it would accept General Electric's initial proposal. Nonetheless, the French government seems intent on squeezing every last drop out of General Electric. As I stated in an earlier piece, General Electric might be better off walking away if the French continue to shake down the global giant for more concessions. The original premise for pursuing Alstom was to accelerate the behemoth's planned transition into primarily being an industrial powerhouse. Now, it seems the deal is morphing into a whole new animal. I can only hope Immelt and General Electric's vast cadre of accountants will not be sucked into a losing proposition. The original offer seemed logical. Nonetheless, as time drags on and the concessions pile up, I'm getting a little worried that General Electric may not be able to see the forest through the trees.
Conclusion
At the outset of the deal, I believed dividend investors would be justly rewarded for sticking around if the deal goes through. This transaction seemed as though it would significantly expedite General Electric's goal of achieving a 70/30 mix of industrial-to-financial earnings for the company. If this happens, the multiple should expand considerably and provide income investors with the opportunity for capital gains, as well as income production.
Final thought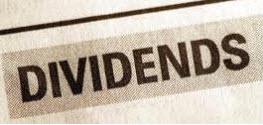 Either way, this deal is small potatoes for general Electric and will look like a tiny blip on the radar screen in a few short years. Dividend and income investors should hold tight and stick with General Electric regardless for the opportunity to received the better than 3% dividend along with the opportunity for capital gains through the years. Nevertheless, at this point regarding the Alstom acquisition, I say enough is enough Immelt. It's time to walk away. C'est la vie, you can't win them all.
Disclosure: The author has no positions in any stocks mentioned, and no plans to initiate any positions within the next 72 hours. The author wrote this article themselves, and it expresses their own opinions. The author is not receiving compensation for it (other than from Seeking Alpha). The author has no business relationship with any company whose stock is mentioned in this article.
Editor's Note: This article discusses one or more securities that do not trade on a major U.S. exchange. Please be aware of the risks associated with these stocks.