Tesla (NASDAQ:TSLA) has made some interesting news lately. Not so much because of its financial performance, but because Elon Musk, Chief Executive Officer of Tesla, has announced that the company will share its patents with the competition in order to incentivize car manufacturers to push forward with their electric car initiatives.
Elon Musk is a serial entrepreneur with a shining collection of high-profile start-ups. He co-founded Tesla Motors, an innovative, yet extremely highly valued, electric car manufacturer, but also ventured into the solar panel manufacturing field by co-founding SolarCity (NASDAQ:SCTY). He is also the Chief Technology Officer at SpaceX.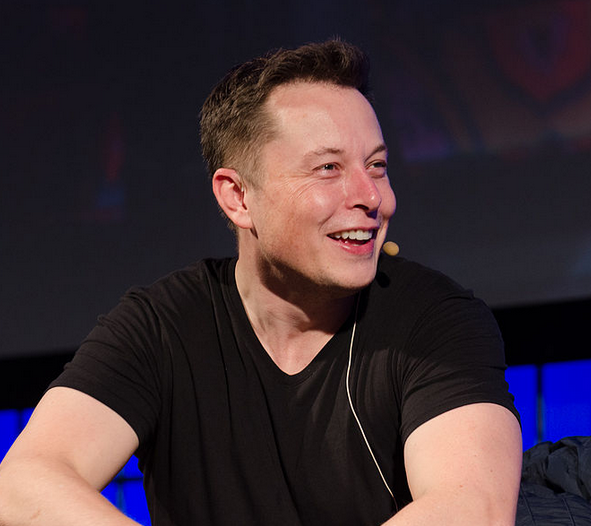 (Source: Wikimedia Commons, Elon Musk)
It probably can be said without much exaggeration, that Elon Musk is a classic "disruptive" inventor who tries to deliver value to customers by revolutionizing the ways industries function. His involvement with PayPal, for instance, revolutionized the way financial transactions are facilitated over the internet. But will he be able to do the same in the electric car industry?
Free patents for everybody
Musk's latest strategic move relates to the adoption of an open source approach to its patent portfolio. In a blog post on June 12, 2014, Elon Musk ascertained:
At Tesla, however, we felt compelled to create patents out of concern that the big car companies would copy our technology and then use their massive manufacturing, sales and marketing power to overwhelm Tesla. We couldn't have been more wrong. The unfortunate reality is the opposite: electric car programs (or programs for any vehicle that doesn't burn hydrocarbons) at the major manufacturers are small to non-existent, constituting an average of far less than 1% of their total vehicle sales.

At best, the large automakers are producing electric cars with limited range in limited volume. Some produce no zero emission cars at all.

Given that annual new vehicle production is approaching 100 million per year and the global fleet is approximately 2 billion cars, it is impossible for Tesla to build electric cars fast enough to address the carbon crisis. By the same token, it means the market is enormous. Our true competition is not the small trickle of non-Tesla electric cars being produced, but rather the enormous flood of gasoline cars pouring out of the world's factories every day.

We believe that Tesla, other companies making electric cars, and the world would all benefit from a common, rapidly-evolving technology platform.
Though the argument does make sense on some level, I am not too sure whether the strategic move is the right one for the company and its shareholders to take. If I was a shareholder I would certainly not be overwhelmed with joy by the fact, that Tesla is giving away its patents for a "Thank you." Patents, of course, protect a company's innovative accomplishments and actually are instrumental in protecting and increasing a company's moat -- for which the business has spent valuable R&D resources by the way.
If competitors can snatch up and utilize patents without the fear of legal repercussions, would they do so? Well, that depends on whom you ask. Tesla would certainly agree, that the availability of patents will spur electric car development.
But why didn't other car manufacturers push for electric cars before Tesla's patent move? Well, either because they have pretty much given up on electric cars because they don't have the technology in place or because they simply don't see enough market potential for them.
As Tesla's statement above already indicated, fossil fuel powered cars overwhelmingly dominate the auto market and this is likely to stay that way for the foreseeable future, particularly in emerging markets, which, quite honestly, don't care about carbon emissions at all. And who can blame them? After centuries of air pollution from industrialized nations, why would developing countries sign up for strict carbon emission rules, which would only prevent them from lifting millions of people out of poverty?
The political will obviously isn't there. And that also goes for the United States, which faces strict Republican opposition to any carbon emission reduction initiatives.
In other words, the economic and political dynamics to not support a shift to electric cars. Environmentally friendly cars such as the much hyped Tesla Model S are still relatively expensive at a retail price of $70k. In China, for instance, the Tesla Model S retails at way more than $100k (here and here) -- which is miles out of reach for ordinary Chinese.
So, the ultimate question seems to be: Will car manufacturers push for electric cars when allowed to access Tesla's patents?
I don't think so. First of all, as already mentioned, car manufacturers rely on their established fossil fuel powered car fleets for one reason: That's where the demand is. Secondly, General Motors (NYSE:GM) or Ford Motor (NYSE:F), for instance, are car manufacturers with decades of car manufacturing construction and technology know-how plus both companies are sitting on piles of cash. If they saw healthy market demand for electric cars, they would have come up with them already.
Tesla's chart picture
Last Monday, the New Jersey Assembly finally came around and approved a bill that would "create a loophole for direct sales of zero-emissions vehicles while preserving decades-old protections for franchised dealerships" (Source: Bloomberg) adding to positive momentum for Tesla's stock.
With two strong trading days in a row, Tesla should be poised for a correction now. The Relative Strength Index indicates a value of over 70, which makes the stock slightly overbought in the short term.
(Source: StockCharts.com)
Bottom line
While most analysts fell over themselves and celebrated free patents for everybody, I am not so sure. Tesla has invested significant resources in building its patent portfolio and giving it away for free in order to drive industry growth is a questionable maneuver. I also doubt if other, deep-pocketed car manufacturers are eager to jump into the electric car niche simply because they can now utilize Tesla's intellectual property. Ultimately, I believe Tesla is eroding its own competitive advantage as the company forgoes an opportunity to capitalize on its patents. With an unconvincing maneuver to drive the company's long-term earnings and at a continuously delusional valuation of 74 times forward earnings, Tesla remains a Short.
Disclosure: The author has no positions in any stocks mentioned, and no plans to initiate any positions within the next 72 hours. The author wrote this article themselves, and it expresses their own opinions. The author is not receiving compensation for it (other than from Seeking Alpha). The author has no business relationship with any company whose stock is mentioned in this article.