UBS rolled out the latest addition to its rapidly-expanding suite of MLP products on Wednesday, launching the E-TRACS 1x Monthly Short Alerian MLP Infrastructure Total Return ETN (NYSEARCA:MLPS). The new exchange-traded note is designed to provide short exposure to the MLP Infrastructure market by tracking the inverse performance of the Alerian MLP Infrastructure Total Return Index, a benchmark that consists of approximately 25 MLP firms. As the name of the fund suggests, MLPS will reset exposure on a monthly basis; the majority of inverse ETFs available to US investors reset exposure daily.
The index to which MLPS will be linked is already used by two existing MLP products, including the E-TRACS Alerian MLP Infrastructure ETN (NYSEARCA:MLPI) and the recently-launched ALPS Alerian MLP ETF (NYSEARCA:AMLP). The new inverse ETN will be the fourth MLP product from UBS, joining MLPI, the Alerian Natural Gas MLP (NYSEARCA:MLPG) and 2x Monthly Leveraged Long Alerian MLP Infrastructure (NYSEARCA:MLPL).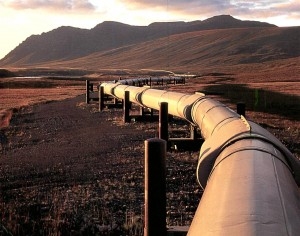 The development of the ETF industry has resulted in a surge of interest in a corner of the domestic energy market that was often overlooked by investors. MLPs generally own and operate assets used in the transport of energy commodities throughout the US, such as oil and gas pipelines. The revenues of these entities depend on demand for oil and gas, which tends to exhibit less volatility than energy commodity prices. As such – and because they are treated as pass-through entities for tax purposes – MLPs in the energy infrastructure industry have historically delivered impressive distributions on a consistent basis. With interest rates hovering near record lows – and expected to remain there for the foreseeable future – investors have been forced to get creative in their hunt for current returns. For many, that search has led to MLPs, where yields can approach 7%.
The ETN wrapper has proven to be an efficient vehicle for achieving exposure to the MLP sector; because the coupon payments associated with the ETN are reported as ordinary income on a Form 1099; many of the administrative headaches associated with investing in MLPs (i.e., K-1s) are avoided.
Cause for Concern?
Although many investors have been pleased with the returns delivered by MLP investments, there are some concerns that the industry faces challenging times ahead. The recent rupture of a major oil pipeline outside Chicago will require some $60 million in clean-up costs, before the consideration of any penalties likely to be handed down. Earlier this month, a pipeline under a warehouse in Romeoville, Illinois burst, causing about 250,000 gallons of crude to spill into the surrounding land. Shutting down the leaking pipeline cut off a major source of Canadian crude for much of the Midwest.
Though the compromised pipeline is expected to be reopened after less than a month of downtime, the incident raised some concerns among investors about the stability of the domestic energy infrastructure. The Chicagoland leak was the second major leak in a pipeline owned by Enbridge (NYSE:ENB) – which makes up about 5% of the index to which MLPS is linked – in the last several months. In fact, Enbridge alone reported 89 spills in 2009, with 12 of those spilling more than 42,000 gallons of oil. That raised concerns that aging pipelines throughout the US and Canada may be in need of refurbishment that could reduce cash distributions to investors. For investors worried about the outlook for the MLP sector, the new ETN from UBS could be appealing as a means of establishing short exposure.
Disclosure: No positions
Disclaimer: ETF Database is not an investment advisor, and any content published by ETF Database does not constitute individual investment advice. The opinions offered herein are not personalized recommendations to buy, sell or hold securities. From time to time, issuers of exchange-traded products mentioned herein may place paid advertisements with ETF Database. All content on ETF Database is produced independently of any advertising relationships.