The numbers are one thing.
BlackBerry reported a fantastic quarter this morning, but you never know when a company is going to report well, and then have a somber sounding conference call. This was not one of those instances. BlackBerry's (NASDAQ:BBRY) extremely bullish sounding conference call kicked off at 8AM EST this morning and lasted just over an hour. The mood was relaxed and confident, with the obligatory John Chen cheekiness thrown in, as well. This was an instance where the pre-market trading picked up during the call, for those that were watching.
Chen came on first and welcomed everyone to begin the call. After the safe harbor statement that "everybody loves to hear", according to the genial Chen, the call progressed.
It was clear that John Chen was basking in the results of his hard work over the last couple of months. The conference call was half results, half Chen working on his stand up comedy routine. Chen had three jokes down before even starting the conference call. "After hearing the forward looking statement, I have nothing to say", he joked, before starting the call.
When the call finally got underway, it was clear that Chen was confident for a reason - BlackBerry, in his words, "has made significant progress." He noted right off the bat, "In this quarter, ALL financial metrics showed improvement."
The company then went into a review of the financials, which I touched on in my summary earlier this morning:
BlackBerry reported Q1 EPS of $-0.11, which beat expectations of -$0.26 or -$0.28, depending on which guidance you were looking at. The company posted revenue of $966 million, which also beat expectations of $963 million.

Additionally, the company' s cash position increased from $2.7 billion to $3.1 billion at the end of the quarter. The company's gross margin was 48%, up from 43% from the quarter prior. The company has reduced their opex by 57% YOY and 13% quarter-over quarter. This is Chen cutting the fat off of this company and getting it running as smoothly as possible.
The company's CFO went on to note that the $429 million cash was accrued due to real estate sales and tax refund - not part of normal operations. But, Chen took the attitude that "cash is cash" when he spoke about it. The company burned $255 million, down over 66% from the prior quarter.
When probed about the cash burn later in the call, Chen took the most booming tone that he took all call. "Our cash burn is $255 million," Chen said. "IT WILL GO DOWN FROM THERE," he said in a slow, premeditated tone. He then followed with, "I promise. No, wait, I'm not allowed to make promises...forward looking statements...well, you know." Classic from John Chen.
Chen noted on this call that he's expecting a "robust rollout" of BlackBerry's entire portfolio by the end of this year, to help fuel the rebuilding of the company in his vision.
He noted the last quarter was full of accomplishments, citing issuing 1.2 million enterprise licenses and that BES 12 betas have been receiving very positive feedback thus far.
When speaking about the Z3 launch in Indonesia, Chen noted there were somewhere around 900 press releases and articles that were predominately favorable in Indonesia. He noted that the brand is strong and "very popular" with people there. Chen went on to explain that demand looked strong and that inventory looked low at certain periods. "Volume forecasts are running ahead of the company's expectations," he said. India and other countries will be coming in the coming weeks - and according to Chen, they're all showing strong demand. Extremely bullish notes on the plan to move BlackBerry into emerging markets, if you ask this investor.
Chen shared his plan to have BlackBerry in every aspect of the corporate IT world, from device, to secure BBM, to secure server and all aspects of corporate IT.
He also made some notes about yesterday's partnership news with Amazon (NASDAQ:AMZN). Amazon mobile apps will be available on BlackBerry 10.3.1. Chen made yet another bullish note about his partnership with Amazon:
"The significance of this partnership addresses key issues with the adoption of BlackBerry devices."
The rest of the year is going to be a busy one for BlackBerry. They noted that they have events and releases taking them all the way from August to the end of the year. A BlackBerry security summit event will be coming in Q2, and a full portfolio of BlackBerry devices will get their own event in September. The company plans on releasing BES 12 in November and QNX in December. It's going to be a great rest of the year for BlackBerry enthusiasts.
For BBM, Chen noted that he's expecting 100 million MAUs by the end of this year. That should come as a product of releasing BBM for Windows in July. When probed about how he's going to make money off of BBM, he brought up mobile payments.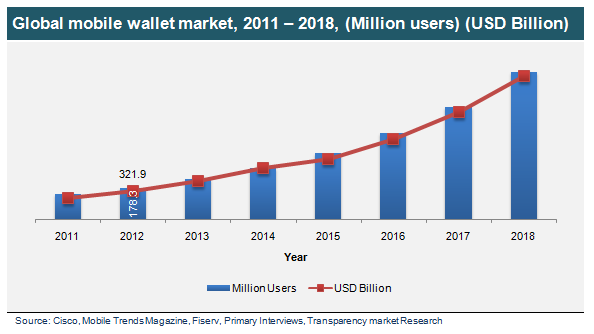 "It's probably the next big thing," Chen dryly noted about an industry niche that's likely going to break into the hundreds of billions of dollars at some point very soon. When he was asked about the specifics of monetizing mobile payments, Chen said, "It's per transaction. We have contracts signed and can't disclose anymore. But, I like per transaction."
I can't say it much better than Chen himself said it towards the end of the call, "Our financial goals on track, our strategy is on track."
The company is gunning for FY 2016 profitability, which is around March 2015, for those of us playing at home with normal calendars.
The CFO offered a note at the end of the call and claimed, "we do not expect our cash balance to fall below 2.5 billion at any point in FY2015". That's confidence inspiring news to those that have invested in the massive cash foundation that BlackBerry has built to do its business with.
BlackBerry's CFO also noted that all cash had been taken out of business in Venezuela. Chen offered one of his trademarked cheeky comments about business in the emerging market:
"Venezuela is a great market, but everybody knows the government there...isn't in the...most cash-rich position."

-John Chen, CEO BlackBerry
During the Q&A, Chen disclosed that BlackBerry passport is going to be expected in September of the coming year. Chen also noted about QNX revenue, "It's royalty based, and the royalty usually lags a couple of years but when revenue comes in, margins are quite high."
Chen spent some time during the Q&A about getting people to regain confidence in the brand.
Chen personally convinced customers to try BES 12, noting the customer buys into BlackBerry's "robustness and security, it costs them nothing to do, instead of going elsewhere." Chen says he "thinks his success rate" is picking up with introducing people to BES 12. Chen noted that when the market resumes confidence in BBRY, he knows it'll help and make these conversations easier.
Chen finished by calling the Amazon partnership a win/win scenario. He can focus more on the enterprise - Amazon likes having BlackBerry on board, and BlackBerry is happy to be a part of Amazon. When asked about the Amazon partnership, Chen called his discussion with Amazon, "major, major, negotiations".
Chen finished by wishing everyone a "a small celebration of a successful quarter". He had to run from the call around 9AM in order to get ready for the company's upcoming shareholder meeting, which is taking place at 10AM EST this morning.
These are no doubt clues to what's coming in the future for BlackBerry. With the fundamentals set the way they area for the company - expecting to not fall below about $5/share in cash, for instance - it would seem that the company's share price - even after being bid up to $9.30 this morning - looks attractive.
I'm also expecting analysts to start to change their tune for BlackBerry. As I noted yesterday, BlackBerry didn't have much analyst support heading into today's earnings and I'm expecting some of those to pull 180's and change their view on the company. With these results, it's going to be tough not to.
It certainly was an outstanding call for BlackBerry and those that were long the company's stock going into earnings today. I wish everyone continued luck in the future. I'm remaining long BlackBerry here.
Disclosure: The author is long BBRY. The author wrote this article themselves, and it expresses their own opinions. The author is not receiving compensation for it (other than from Seeking Alpha). The author has no business relationship with any company whose stock is mentioned in this article.