Here is a graph of the stock market crash over the past ten years, from Business Insider Clusterstock: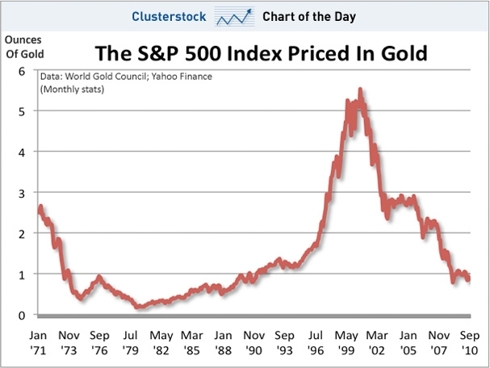 The S&P 500 has declined approximately 85% from the 2000 high. This rivals the 1929-32 crash where the Dow Jones Industrial Average lost 89%. These two declines are the worst U.S. stock market declines in history, when looked at with respect to the value of gold. A review of the secular market cycles since 1900 can be found here.

A more detailed analysis of the market decline from 2000 was published in January and contained this chart for DJIA data: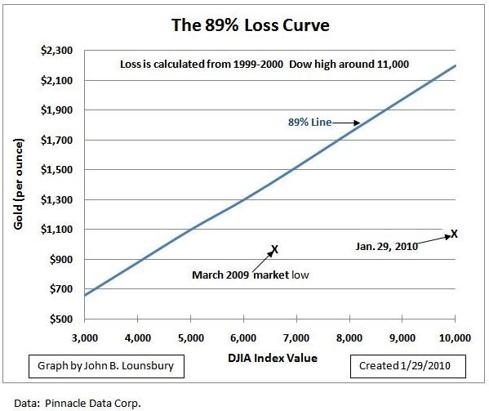 With gold now over $1,300 an ounce, a return to the March 2009 lows would establish a valuation very close to the 89% loss line. If gold were to rise to the $1,500 mark, a Dow value a little above $7,000 would constitute an 89% loss from the year 2000.

The inflation adjusted high from the early 1980s corresponds to a price for gold between $2,100 and $2,200 today. If that price were achieved the current market value for stocks would be an 89% loss from the top.

Disclosure: Long several S&P 500 stocks and long gold via gold linked CDs at Everbank.