Overview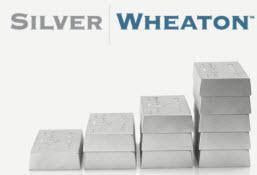 Silver Wheaton's (NYSE:SLW) stock has risen sharply over the last month and 6% on Thursday alone. The stock is up nearly 10% since early May. I wrote an article on May 7th titled, 'Silver Wheaton: A Diamond In The Rough,' stating it was the perfect time to buy the stock. I am sticking to my guns on this call and believe a reversal of fortune may be in the cards for the precious metal streamer's shareholders. If things get really out of hand with inflation, the stock may even double. In fact, the stock has doubled in less than a year once already in the past five years. So for the stock to double once again is completely within the realm of possibilities. It would take an extremely inflationary environment though. In the following sections we will deconstruct the possibilities.
The Big Picture
On Thursday Fed Chairwoman Janet Yellen brushed aside anxieties regarding quickening inflation in a prepared statement and press conference. She stressed the Federal Open Market Committee's view that rates are likely to stay low "for a considerable time."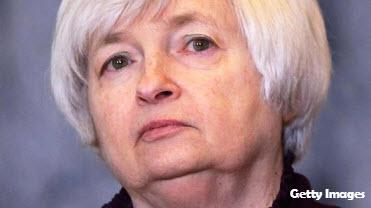 Yellen referred to the biggest pickup in core consumer inflation in nearly three years as noise. The consumer price index climbed 0.4% in May month-over-month. This was a much higher jump than expected and the largest rise since February 2013. Core CPI was up 0.3% clocking the largest gain since August of 2011.
My take
My take is the Fed is between a rock and a hard place. If Yellen acknowledges that inflation is spiking, that may panic investors thinking the Fed may be closer to raising interest rates than previously thought. Yet, by dismissing the obvious increase in the numbers and maintaining a dovish stance, inflation rates could easily get out of control in short order. Fortunately for Silver Wheaton shareholders, the current state of affairs is the ideal set up for precious metals like gold and silver to rally. This could be the spark that ignites a sustained rally in Silver Wheaton's stock.
Anatomy of a buying opportunity
Silver Wheaton's stock is currently trading close to five-year lows. The company's profit margins were hit hard by the swift drop in the price of silver throughout 2013. The stock has suffered greatly due to these developments. Nevertheless, I believe things are about to change. The company's future outlook appears to be improving by leaps and bounds, even without a rise in the price of silver. This leads me to believe the stock is currently a great buying opportunity.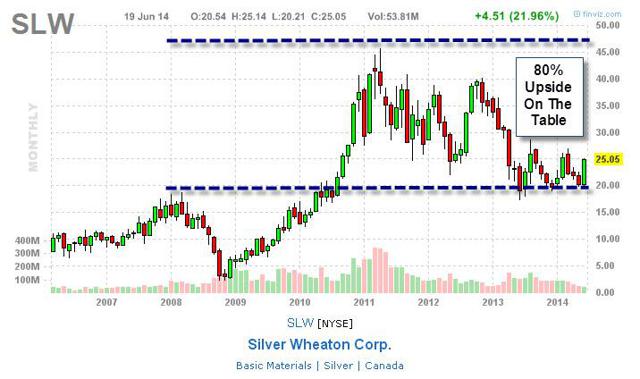 (Chart provided by Finviz.com)
The stock has 80% upside on the table just to reach the high set in 2011 of approximately $46. Furthermore, prior to hitting $46, the stock had run up 140% in less than a year.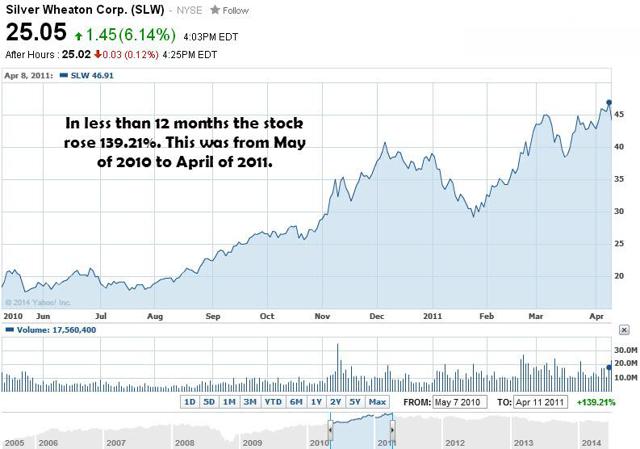 (Source: Yahoo.com)
Now, many investors believe the market may be on the precipice of a major correction. Due to the market hitting all-time highs just as we enter the summer doldrums, many are looking for alternatives at this point, and Silver Wheaton appears to be a good place to hide. Let's take a deeper dive into the company's specifics to determine why.
Silver Wheaton well positioned for the future
Silver Wheaton has become the largest precious metal streaming company in the world in 10 short years. The company has a number of agreements where, in exchange for an upfront payment, the company has the right to purchase all or a portion of the silver and/or gold production, at a low fixed cost, from high-quality mines located in politically stable regions around the globe.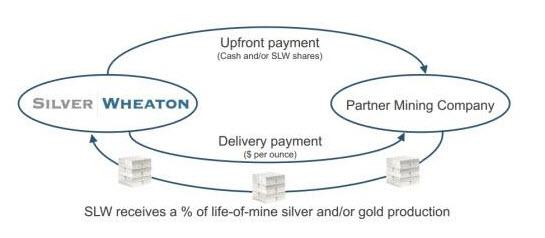 (Source: SilverWheaton.com)
Other than the company's initial upfront payment, Silver Wheaton typically has no ongoing capital or exploration costs. The company does not hedge its silver or gold production.
Not hedging is a positive under current conditions
The positive of this stance is when the value of silver is low, like now, Silver Wheaton is able to make great streaming arrangements with miners. You see, miners come to Silver Wheaton for financing in times of distress when other less expensive funding alternatives are unavailable. This gives the company a distinct negotiating advantage. The company is well positioned going forward with significant production growth through 2018.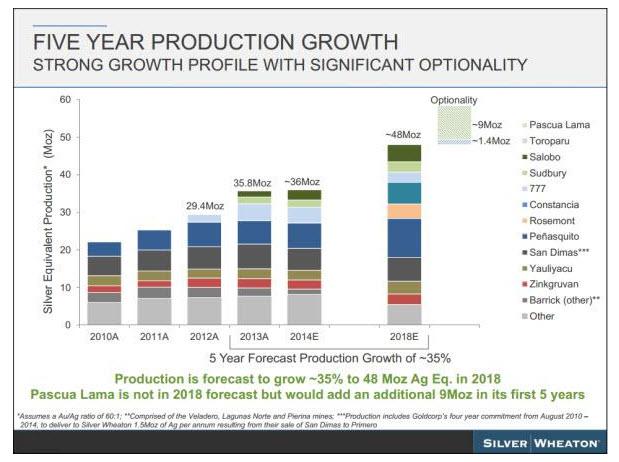 (Source: SilverWheaton.com)
The stock remains fundamentally solid
Currently, Silver Wheaton is trading for a PEG ratio of approximately 1.2. The PEG ratio is a broadly-used indicator of a stock's prospective worth.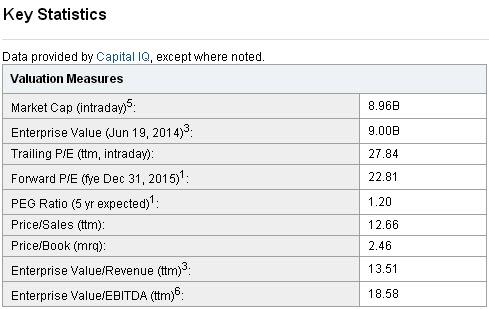 (Table provided by Yahoo.com)
It is preferred by numerous analysts over the price/earnings ratio because it also accounts for growth. Similar to the P/E ratio, a lower PEG means that the stock is undervalued. Many financiers use 1 as the cut-off point for PEG ratios. A PEG of approximately 1 is believed to be favorable. As Benjamin Graham would say, "Price is what you pay, value is what you get." Furthermore, Silver Wheaton pays a dividend and guided for exceptional production growth going forward. The company holds a portfolio of world-class assets including stakes in two of the top five silver deposits worldwide.
Downside Risk
The company can still make a profit with silver as low as $15 per ounce. Nonetheless, if the global recovery picks up steam and geopolitical risk in Eastern Europe and the Middle East subsides, the price of silver could drop even further. This would not be good news for Silver Wheaton as silver prices may drop even lower. The stock is basically a safe haven investment alternative for investors if the market tanks. If things continue to look up, safe haven plays lose their luster.
Conclusion
The company is currently 100% unhedged, providing pure upside regarding any increase in the price of silver and gold. Furthermore, a streaming company provides fundamental advantages to investors over pure play precious metal miners. The two major advantages are low fixed operating costs and no exploration costs. Silver Wheaton will appreciate significantly if the price of silver skyrockets. If inflation gets out of control, Silver Wheaton's stock could easily double in a year's time. The stock did it once already from 2010 to 2011. The stock is a buy here, as long as you keep it to a small portion of your portfolio, consider it insurance. If you plan on starting a position in the stock, I would layer in over time to reduce risk.
Disclosure: The author has no positions in any stocks mentioned, and no plans to initiate any positions within the next 72 hours. The author wrote this article themselves, and it expresses their own opinions. The author is not receiving compensation for it (other than from Seeking Alpha). The author has no business relationship with any company whose stock is mentioned in this article.