There is a new player in town. The 2011-2012 solar downturn has left many companies in China bankrupt. These companies left behind perfectly good manufacturing facilities with working equipment. Consolidation in the solar industry is inevitable, but one billionaire is trying to stay ahead of the pack.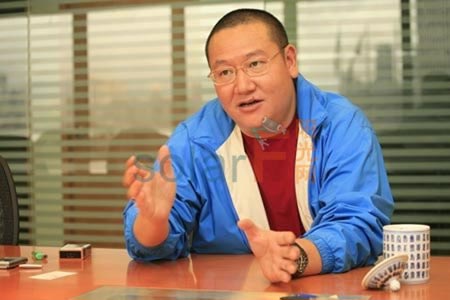 Cheng Kin Ming, also known as Zheng Jianming, is a real-state billionaire from Hong Kong. In 2012, he purchased a 30% stake in a company called Shunfeng Photovoltaic. Zheng also owns 21.6% of LDK Solar. The cherry on top of that was the 2013 Suntech acquisition.
Zheng's Shopping Spree
2012 - Buys a 21.6% stake in bankrupt LDK and a 30% stake in Shunfeng (an investment that has increased 17-fold in value by now).
2013 - Shunfeng acquires Suntech Wuxi in exchange for Shunfeng paying 30% of Suntech's debt, which was about $1.75B, to Chinese creditors.
2014 - The Suntech deal closes. In May-June, Shunfeng announces it is looking to develop projects in Europe and that it is closing on four new acquisitions, including a U.S.-based energy storage business.
The Monster Is Built
Zheng's moves seem very intelligent. First, he identified the bottom of the solar downturn and purchased stakes in Shunfeng. Then, he went on and purchased depressed assets in the form of 21.6% in LDK and the Suntech takeover. The Suntech acquisition further demonstrates this billionaire's intelligence.
Suntech Wuxi was purchased by Shunfeng Photovoltaic. How was it able to finance that ~$400M acquisition? The deep pockets of Zheng. Zheng knew how to leverage his financing ability even further, and agreed on paying for the acquisition in exchange for convertible bonds.
Those convertible bonds can get him more than 67% of the combined company, if they are converted. Shunfeng has also pledged to invest almost $500M in Suntech Wuxi facilities over the next 24 months, which could provide Suntech across-over-the board equipment upgrades and re-position the company as cost-competitive.
Judging by Zheng's actions over the past two years, I wouldn't be surprised if he restructured his holdings to form one huge company that operates as a single entity. This would make perfect sense, since, as we are about to see, Zheng's acquisitions now provide him with the possibility to build a vertically integrated enterprise.
The Shunfeng Umbrella
I will now describe Zheng's assets and what they all would look like under one operation. Let's call this operation "Zheng Solar".
Suntech (STP) Wuxi
This is the Chinese business unit of the bankrupt Suntech, which consists mainly of two manufacturing facilities in the city of Wuxi in Jingsau Province. One plant is a 1.6-GW solar cell plant, and the second one is a 2.4-GW solar module plant.
According to Suntech's new CEO, the plans are to expand capacity up to 3-3.5 GW by the end of 2014. Suntech Wuxi will act as the midstream powerhouse for Zheng Solar.
LDK Silicon (LDK)
Zheng has a substantial stake in LDK. LDK has a huge production capacity on the upstream side of the solar business. LDK is in a dire financial situation, and there is almost no light at the other end of this tunnel.
Zheng could negotiate a similar deal to acquire LDK's upstream assets, just as he did with Suntech. If he does so, he could own a 15,000-MT polysilicon plant. That plant will need a lot of upgrades to reach low production costs, but as we already know, money is not a problem for our mysterious Zheng.
More than just polysilicon, LDK has a wafer production capacity of more than 3 GW. That could provide the midstream part of Zheng Solar with superior-cost wafers, which would contribute to Suntech Wuxi's cost structure, which could turn out as one the best in the industry, if that plan continues to unfold as I think it will.
Shunfeng Photovoltaic (OTCPK:SHUNF, (1165.HK))
Shunfeng will be the downstream kicker in Zheng's grand plan. At the beginning of 2014, Shunfeng had just 890 MW of installed capacity connected to the grid. Plans for 2014 are to install and to connect to the grid 3 GW. Plans for 2015 and 2016 are the same, so by the end of 2016, the company plans on owning about 10 GW of installed, connected-to-the-grid, revenue-generating capacity: 10 GW. But what about access to capital to finance all of that? Shunfeng just raised ~$750M on the Hong Kong stock market. To further develop its ambitious project development roadmap, Shunfeng might need to aim for such new foreign capital markets as the U.S.
Summing It all Up
Each of the above companies could be very profitable on its own with new equipment upgrades. Each of those companies has/will get a clean balance sheet after Zheng has given/will give it the much-needed new start.
Zheng's capacity expansions and equipment upgrades provide a great opportunity to an equipment maker such as GT Technologies, which has a broad offering of products from polysilicon manufacturing tools (for LDK) to ingot manufacturing equipment and the Merlin for solar cell metallization (for Suntech Wuxi).
In the upcoming years, this monstrosity could become one of the largest solar manufacturers in the world. More than that, it could become the first ever really vertically integrated (both up and down) solar manufacturer with enormous scale.
If Zheng plans on doing an IPO in the American markets, which would be a very logical step for him as he pursues more sources of capital, this could open up the opportunity for a great investment. Until then, we will closely follow Zheng plans while they unfold, as investing in Shunfeng is, for the present, limited to the Hong Kong stock exchange. The solar industry was never a more exciting place in which to be.
Disclosure: The author has no positions in any stocks mentioned, and no plans to initiate any positions within the next 72 hours. The author wrote this article themselves, and it expresses their own opinions. The author is not receiving compensation for it. The author has no business relationship with any company whose stock is mentioned in this article.