(See part one here, part two here)
Overview
The EIA recently published its 2014 Annual Energy Outlook report. The report details a vast increase in natural gas production and consumption. Kinder Morgan (NYSE:KMI) (NYSE:KMP) stands to benefit greatly regarding this development. The company's already enormous natural gas pipeline footprint will facilitate further expansion in all regions. In the following sections, we will drill down on the company's Central region expansion plans and growth prospects.
Kinder Morgan North American Natural Gas Pipeline Infrastructure
Kinder Morgan has an expansive and intricate natural gas pipeline network across North America. The company breaks it down into four major regions - East, West, Central and Midstream. There is so much expansion in Kinder Morgan's natural gas pipeline footprint going on, I can't cover it all in one article. This article will focus on the Central region's expansion projects. The following is a breakdown of the current expansion plans underway and the backlog for the Central region.
Central region detailed review
The following information was provided by Tom Marlin, the president of Kinder Morgan's Natural Gas Pipeline Group. The information details Kinder Morgan's Natural Gas Pipeline segment's enormous growth underway and mounting backlog.
Central Region Natural Gas Pipeline Current Asset Map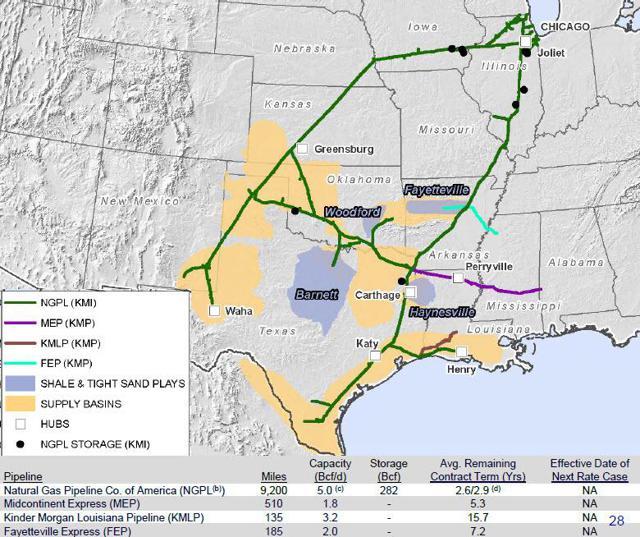 Click to enlarge
(Source: KinderMorgan.com)
Central region current backlog

Click to enlarge
(Source: KinderMorgan.com)
There are currently a tremendous amount of growth drivers for the Central region. The following is a list of the key drivers, followed by the current expansion underway.
Key Central Region Growth Drivers
Strategically located asset footprint
Large and strategic asset footprint near major shale plays and supply basins provides opportunities to attach new supply.
New LNG liquefaction projects underway
Potential to serve 10 Bcf/d of transportation demand from five announced LNG liquefaction projects along the Gulf Coast near NGPL and KMLP. These projects should provide ample expansion opportunities and additional direct or indirect throughput opportunities for all KM pipes in the region.
Gas-fired electric generation opportunities
The Central regions asset footprint is well-positioned to serve growth from both existing and new gas-fired electric generation plants.
Bright forecast regarding regional energy demands
The forecast for the Central region's power demand growth is immense. By 2023, the demand for natural gas in this region is expected to be 2.3 Bcf/d. The demand growth will primarily be driven by economic/environmental replacement of coal/oil generation and market demand growth.
New end-user growth
Several potential new end-user markets are in the process of ramping up at this time. The potential new end-user markets include GTL plants, petchem and other industrial projects. Kinder's primary asset serving this area and currently under expansion is the KMLP - LNG Liquefaction Transport Project. Below is a detailed description of the project's current status.
KMLP - LNG Liquefaction Transport Project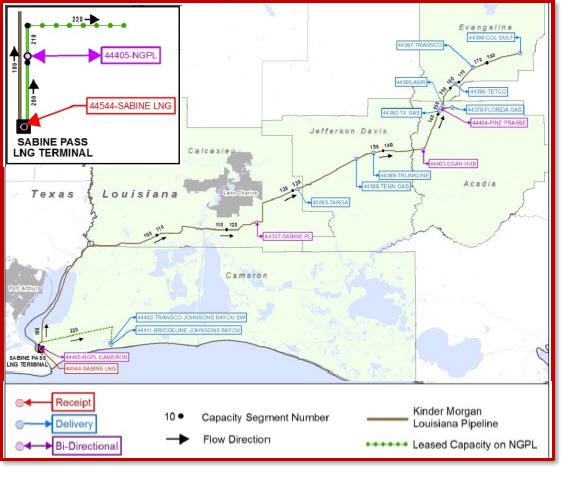 The KMLP - LNG Liquefaction Transport Project's capacity is 700 MDth/d. The capital expenditure for the project is $129.1 million. The project is expected to be placed in service by the fourth quarter of 2018. The company is currently developing a precedent agreement with potential counterparties. Project scope:
Kinder Morgan Louisiana Pipeline converted to a bi-directional pipe
Located in Calcasieu and Acadia Parishes, Louisiana
The commercial benefits of the project are to provide LNG liquefaction projects with access to multiple pipelines to ensure deliveries of gas supply at competitive rates.
Summary
The Central region's large asset footprint provides numerous opportunities for expansion and capital investment. The Central Region's asset footprint is strategically located to serve a tremendous amount of liquefaction and support new power generation plants due to come online in the near future. Furthermore, growing liquids and oil production in the region are creating expansion opportunities as well.
Conclusion
The immense growth of North American natural gas production, coupled with the increase in demand from around the globe will keep Kinder Morgan very busy for years to come. This secular growth story should provide investors with steady and predictable income streams for the foreseeable future. This will underpin distributable cash flow and dividend yield growth for the foreseeable future.
Final Thought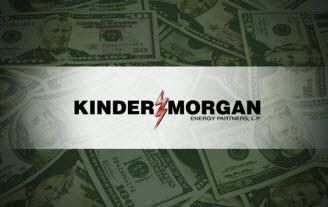 When you make an investment such as this, you want to have visibility as to the future prospects for organic growth to ensure you have steady and stable cash flow during your retirement years. I can think of none better than the enormous growth projected for the pipeline industry in general, and Kinder Morgan specifically. Be on the lookout for my next piece detailing the Midstream region's current status. The Midstream's expansion plans underway are tremendous. Kinder Morgan is a buy here. Nevertheless, always layer into your position over time to reduce risk.
Disclosure: The author has no positions in any stocks mentioned, and no plans to initiate any positions within the next 72 hours. The author wrote this article themselves, and it expresses their own opinions. The author is not receiving compensation for it (other than from Seeking Alpha). The author has no business relationship with any company whose stock is mentioned in this article.