Exeo Entertainment
Exeo Entertainment, Inc. (OTCQB: OTCQB:EXEO), formed in 2011 and based in Las Vegas, Nevada, designs, builds, markets, and sells Psyko™ 5.1 Gamer Headphones and Krankz™ Bluetooth® Headphones, and will soon release its Zaaz™ Keyboard for Smart TVs.
On June 10-12, 2014, Exeo displayed its products at the Electronic Entertainment Expo (E3) 2014 held at the Los Angeles Convention Center. E3 is the largest international show for video gaming hardware and software products.
Exeo Entertainment's website can be viewed at exeoent.com.
Psyko™: Patented 5.1 Gaming Headphones
Psyko™ 5.1 Gaming Headphones are patented headphones for Xbox® and PlayStation® consoles and PCs using waveguide technology which no other vendor can copy. This makes them a unique product in the $93 billion dollar gaming marketplace.
Unlike other headphones which have their speakers located in the ear cups, Psyko has five speakers positioned along the bridge of the headphone with a subwoofer located in each ear cup. Sound from the five speakers travels down either the front or back waveguide tubes to each ear. Waveguides naturally send sound to both ears to produce 5.1 surround sound with zero latency and instant positional awareness.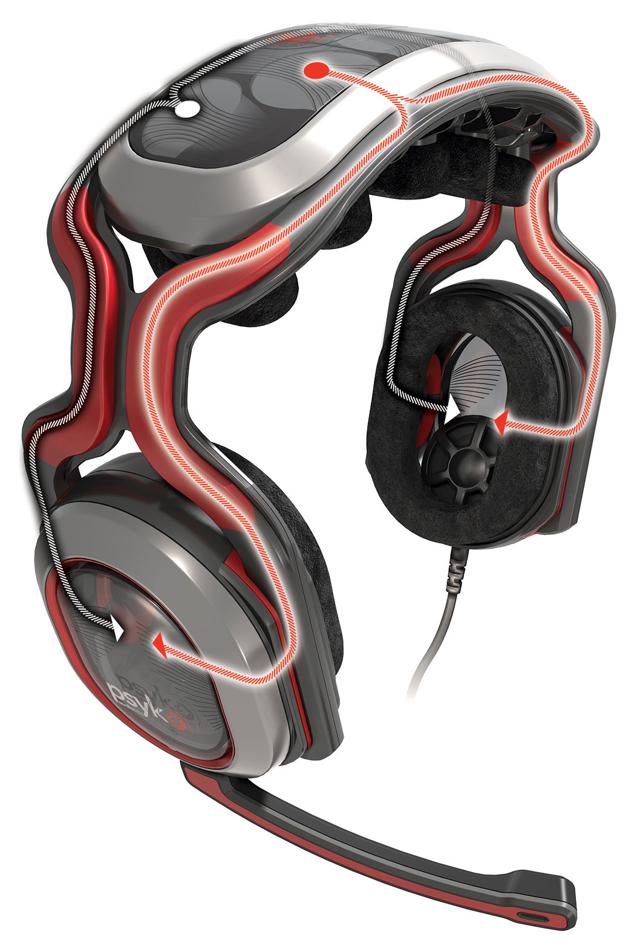 Click to enlarge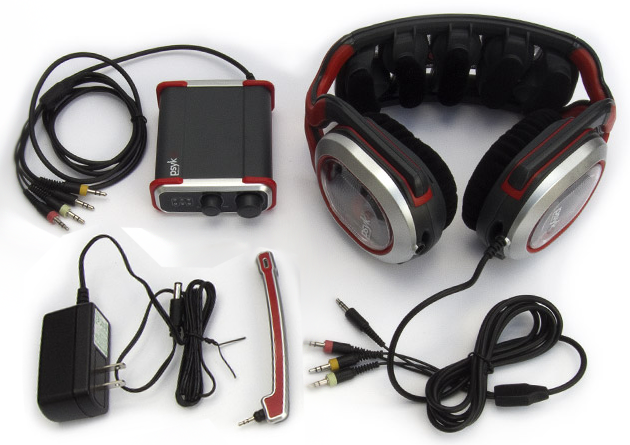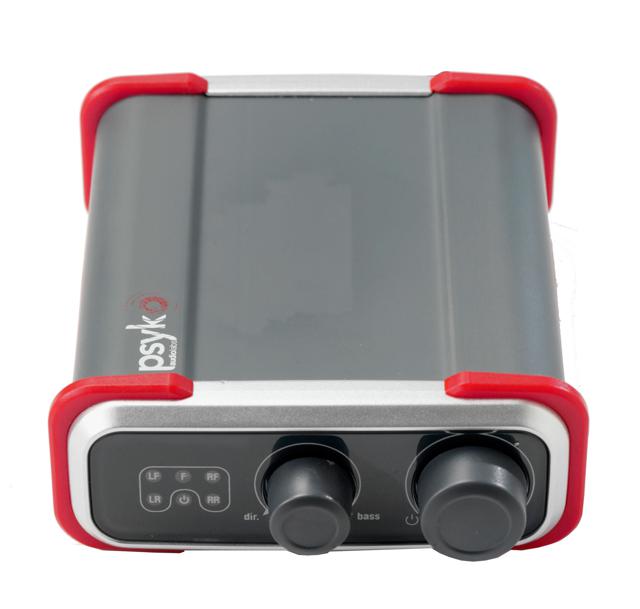 Click to enlarge
Having listened to these headphones while playing a first shooter game at E3, I found the sound quality to be very realistic, very crisp, and the best sounding of all headsets I tried at the E3 show. I think the sound quality actually improves the video game by immersing the gamer with clear sound and better directional audio. The headphones seemed to make the game more alive. I also really liked how the ear cups can pivot open to keep your ears cooler but also to hear others speak while gaming. Each headphone comes with a Psyko Amplifier with bass and volume controls. The microphone is removable when not needed.
Psyko headphones compete primarily with Tritton (NYSEMKT:MCZ), Astro (NASDAQ:SKUL), and Turtle Beach (PAMT) headphones. All three of these competitors use processing and algorithms to deliver surround sound. In contrast, Psyko uses waveguide technology to deliver true 5.1 surround sound at the same price point as the competition.
Krankz™: Wireless Bluetooth® On-Ear Headphones
The Krankz™ Wireless Bluetooth® headphones provide high definition audio in a compact "on-ear" design. Krankz headphones can connect to any Bluetooth® device, such as most smart phones, tablets, and computers. Krankz are noticeably louder with more bass than competitors with "over-the-ear" designs. Krankz supports active noise cancellation, has an estimated 24 hour battery life, and a 20-20,000KHz frequency response range.
When I tried on the Krankz headphones at E3, I was impressed by the quality of the sound coming from such small speakers. The highs were high and the bass was booming. With a $129.00 MSRP I think users would be hard pressed to find better audio quality at this price. The controls are found on the outside of the right ear cup which allowed me to control the volume as well as to go forward or back to select songs from a playlist. I also liked how the headphones fold compactly to save space and come with a carrying case.
When an incoming call is received on a smart phone, the user can answer the phone while wearing Krankz by pressing the center button on the side of the headphone and talk using a built-in microphone. When the call ends, the music plays again.
Krankz headphones compete primarily with Skullcandy, Beats, Sennheiser, Monster, SMS Audio, and others. Exeo is currently working on a higher end Krankz Maxx "over-the-ear" design.
Zaaz™: A SmartKB™ for Smart TVs
Zaaz™ Smart TV Keyboards incorporates both IRDA and Bluetooth® for use with Smart TVs with a built in touch pad and "one touch" access keys. Zaaz uniquely provides access keys to go to commonly used websites, like Netflix, Amazon, and Facebook, which no other Smart TV keyboard provides to date. The back lit keyboard is ¾ the size of a regular keyboard.
In addition to the one touch keys, the F1-F12 keys are programmable which allow users to customize their keyboards. Realtors can customize their Zaaz keyboard for real estate websites, such as Zillow.com, Trulia.com, OpenHouseOn.com, and Realtor.com. Stock traders could customize their Zaaz keyboard for Yahoo Finance, eTrade.com, Fidelity.com, or program keys to bring up individual stock quotes on their Smart TV.
While a large number of vendors make Smart TVs, I believe Samsung is the only vendor that provides a Smart TV keyboard which works exclusively with Samsung TVs. In contrast, the Zaaz keyboard, which supports both IRDA and Bluetooth®, is expected to work with most, if not all, Smart TVs in the marketplace, including Samsung's Smart TVs. The Zaaz keyboard works with Smart TVs, cable boxes, media centers, PlayStation®, Xbox®, tablets, smart phones, and PCs.
I recently visited stores in my area such as Best Buy, Fry's Electronics, and Costco, and none of these stores currently sell keyboards for all Smart TVs today even though they offer a large variety of Smart TVs.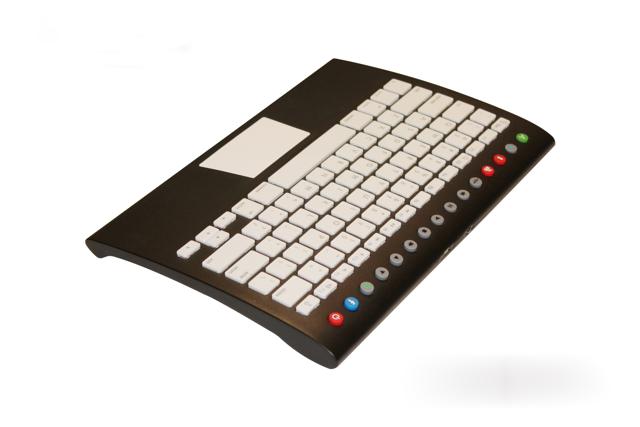 Click to enlarge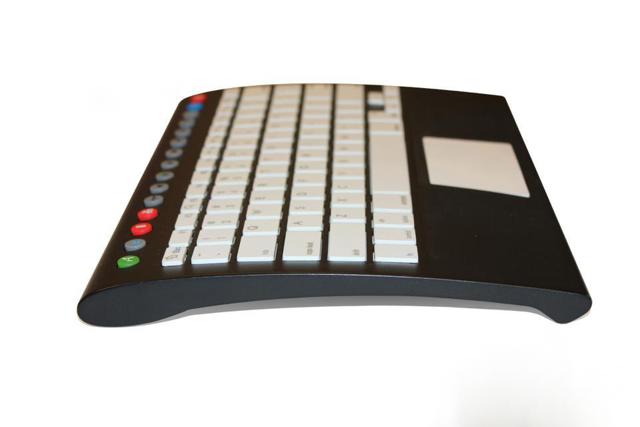 Click to enlarge
Marketplace
Exeo's main competitors in the gaming headphone marketplace are:
Tritton - Acquired by Mad Catz Interactive in 2010 with 53.4M sales.
Astro Gaming - Acquired by Skullcandy in 2011.
Turtle Beach Systems - Acquired by Parametric Sound Corporation with estimated sales of over $200 million.
The music headphone marketplace is estimated to be $2.3 billion dollars with an 11% growth rate in 2013. Exeo's main competitors in this market are:
Skullcandy Inc. - Does $250 million annually in headphone sales.
Beats Electronics, LLC - Acquired by Apple (NASDAQ:AAPL) for $3.2 billion dollars in 2014.
Sennheiser, Monster, and SMS Audio - Sell wireless, on-ear, and over-the-ear headphones.
Apple's purchase of Beats may benefit Exeo as some companies who currently offer Beats products may look for alternative products whose sales do not improve Apple's bottom line.
Smart TVs sales are estimated to exceed 100 million units in 2014 with roughly 42 million US households owning a Smart TV by the end of 2014. Sales are expected to hit $265 billion dollars by 2016.
Exeo: A Strong Long-term Buy
Exeo Entertainment, Inc. has great products to address large multi-billion dollar marketplaces. This gives Exeo a lot of upside potential.
Psyko headphones are based on patented technology that no other headphone vendor can copy. The PC Psyko is currently available for sale with a console model available within 2-3 months.
The Krankz headphones are available today with a higher end Krankz Maxx "over-the-ear" design under development.
The Zaaz keyboard is the only known smart keyboard designed to work with most, if not all, Smart TVs. If this product were released today, the Zaaz keyboard would represent a milestone in the Smart TV industry. Exeo wants to ramp up sales of the Zaaz keyboard to 250,000 units annually. With a $129 retail price, this would be $32.25 million dollars in retail sales. The company did not disclose wholesale pricing.
Recent Events
In 2011, Exeo raised $545,000 in round 1 of funding. In 2013, Exeo raised $1.25 million in round 2 funding. On January 10, 2014, Exeo's S1 went into effect. In February 2014, Exeo received its symbol EXEO from FINRA. And in May 2014, Exeo became DTC eligible.
On May 8, 2014, Exeo signed a distribution agreement with Global Marketing Partners that allows them to resell their products through Speed Commerce (formally Navarre). This new alliance makes Exeo products available through brick and mortar as well as online retailers throughout the United States.
Scott Amaral, CEO of Exeo Entertainment, Inc. said, "This agreement will allow us to reach our target demographic where they shop throughout the United States. We expect that this agreement could potentially add between $2,000,000 to $3,000,000 to our gross sales over the course of the next 12 months."
The Verdict
The challenge for Exeo will be generating enough capital to communicate their story with consumers and to finalize the development of future products.
The reason Exeo went public was to attract institutional money to market their products. If Exeo can attract institutional money, I think Exeo will be a long term winner.
While the company was very cautious to not disclose any non-public financial data, when I asked about margins at the E3 show, I was told they range between 35% to 42% depending on which product is being sold. These figures assume brick and mortar retail sales.
With the three products described in this article, combined with three additional products under development, I see the potential for $100 million in sales alone. With a margin at 35%, this would equate to $35 million in gross profits which is significantly more than what Exeo is currently generating today.
I rate Exeo as a strong long-term buy. My rating is based on the quality of their current products and the multi-billion dollar markets their products are sold to. If this company can execute their plan successfully, I would estimate their stock price currently at $1.10 (6/23/2014) to increase to $3.00 to $5.00 within the next several months.
Trademarks:
Psyko™, Krankz™, Zaaz™, and SmartKB™ are trademarks of Exeo Entertainment, Inc.
All other product names are trademarks of their respective holders.
Risk Disclosure
Investing in penny stocks involves substantial risk. Investors should be aware of these risks and should never invest funds that they are not willing to lose.
Exeo Entertainment, Inc. has incurred significant losses during the R&D phase and to date has not generated revenue.
The company is dependent on management and a loss of management could significantly impact the company.
Exeo needs to secure additional capital to fund a well executed marketing campaign. There can be no assurance that the company will realize these funds and operations could be scaled back substantially.
While the company has two products available for sale, and they've received overwhelmingly positive reviews, there can be no assurance that the company will generate sufficient sales to become profitable.
Exeo Entertainment, Inc. faces competition from well capitalized companies such as Astro , Tritton , and Turtle Beach .
Changing market conditions and consumer preferences could have a negative impact on the company.
Author Disclosure:
The author holds a long position in Exeo Entertainment.
Pictures from 2014 E3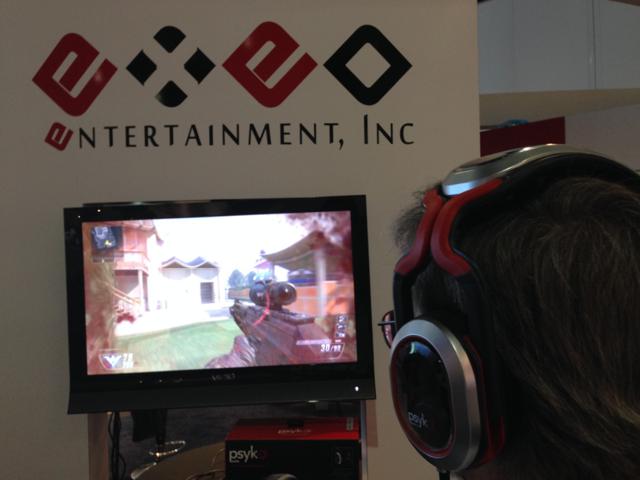 Click to enlarge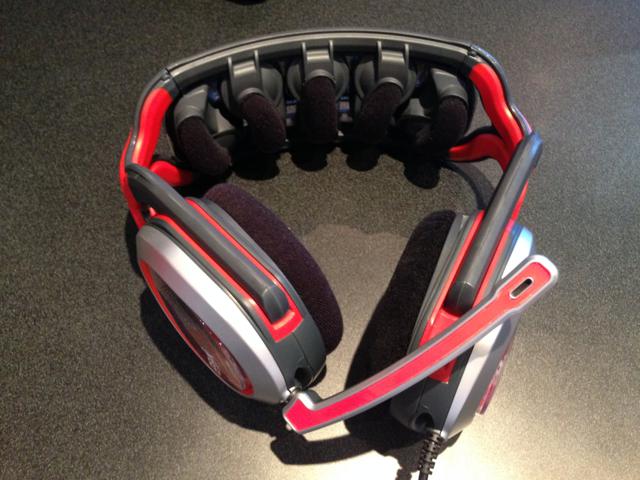 Click to enlarge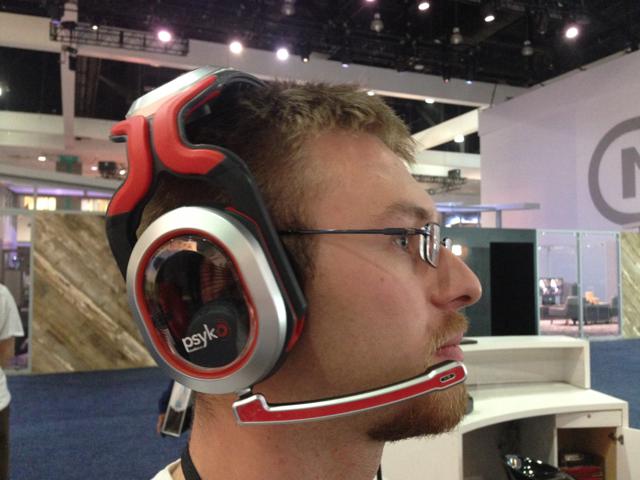 Click to enlarge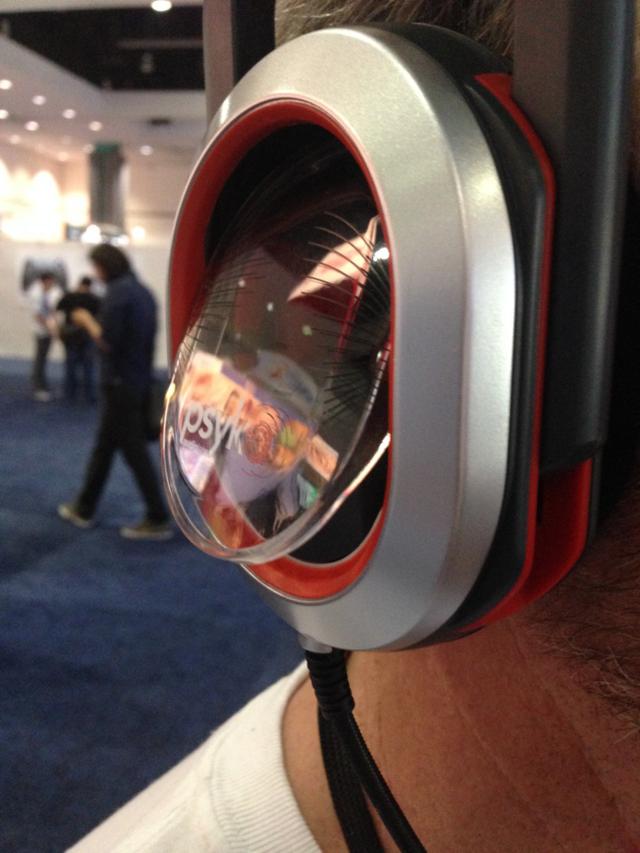 Click to enlarge
Psyko™ Gaming Headphones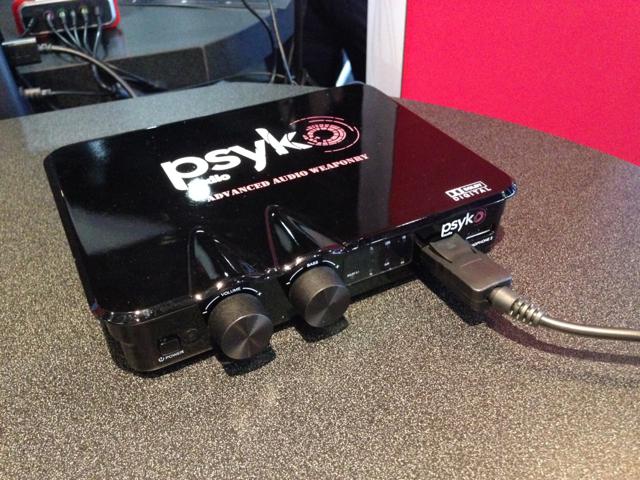 Click to enlarge
Psyko™ Converter Box with Volume and Bass Controls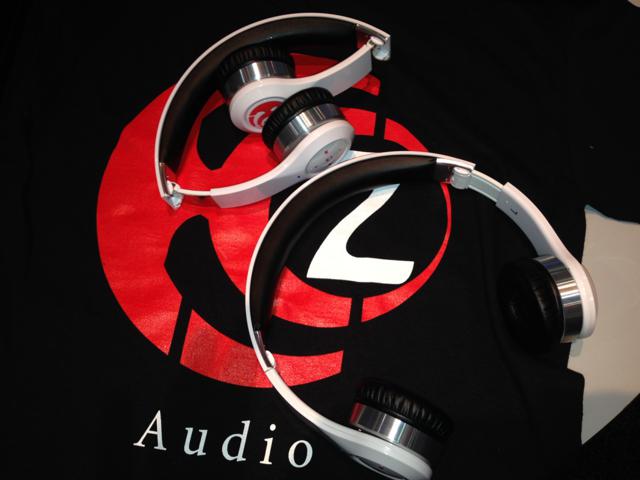 Click to enlarge
Krankz™ Headphones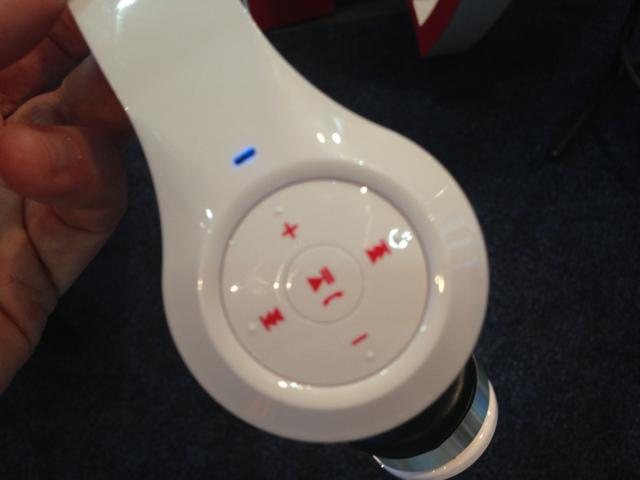 Click to enlarge
Krankz™ Easy Access Controls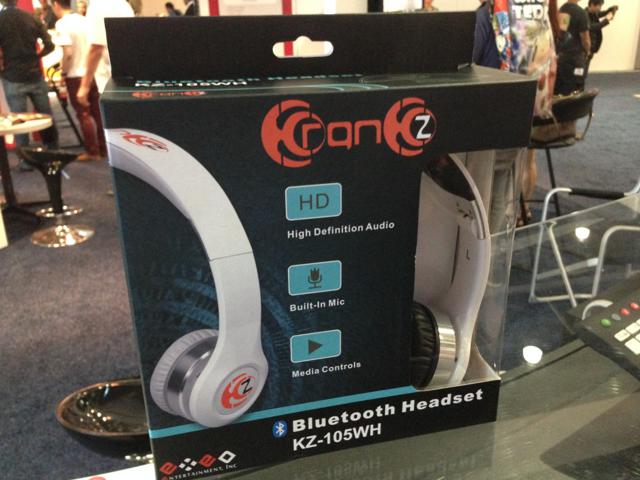 Click to enlarge
Krankz™ Bluetooth® Headphone Packaging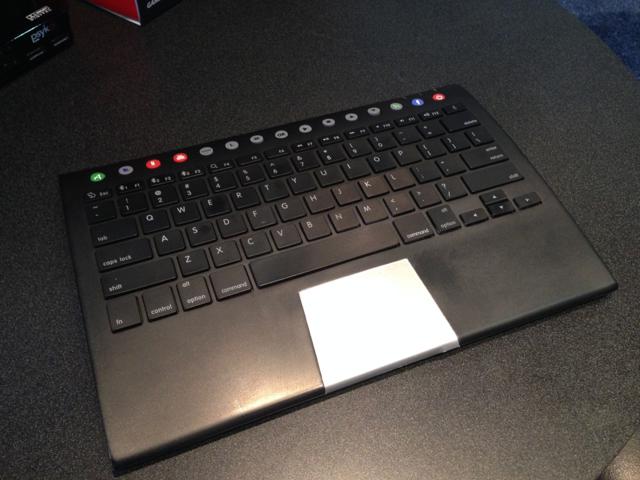 Click to enlarge
Zaaz™ Smart TV Keyboard With "One Touch" Access Keys 4
Disclosure: The author is long EXEO. The author wrote this article themselves, and it expresses their own opinions. The author is not receiving compensation for it (other than from Seeking Alpha). The author has no business relationship with any company whose stock is mentioned in this article.
Editor's Note: This article covers one or more stocks trading at less than $1 per share and/or with less than a $100 million market cap. Please be aware of the risks associated with these stocks.