Amazon.com (NASDAQ:AMZN) is in the smartphone business. The airwaves are full of pundits slamming the new entrant which is just about what everyone should expect when vested interests meet innovation. The Fire smartphone hardware is solid but unremarkable - not that much better than the iPhone, which is the industry standard for over-hyped but underwhelming hardware.
But the Fire smartphone is nonetheless impressive and I am betting it will take a reasonable slug of market share once users see one in the wild and watch what it can do.
The most impressive feature is almost compelling three dimensional display dubbed Dynamic Perspective. I have not seen more realistic images on any device of any kind. Once you see it, you will want one.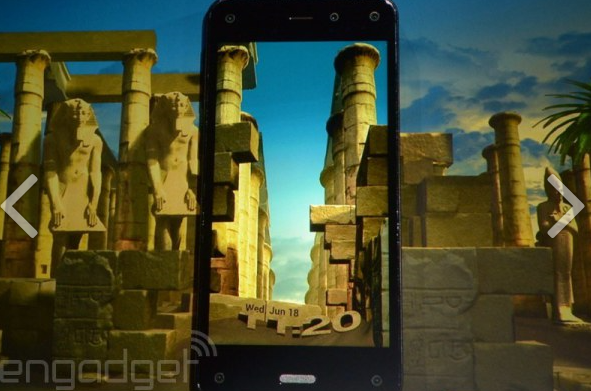 Source: Engadget
The ability to scroll or turn up a new menu by simply moving your hand is an enormous advance. One handed use becomes the de facto standard for ease of use.
The device comes with an application called FireFly which can recognize over 100 million objects and provide information about them including where to buy and pricing.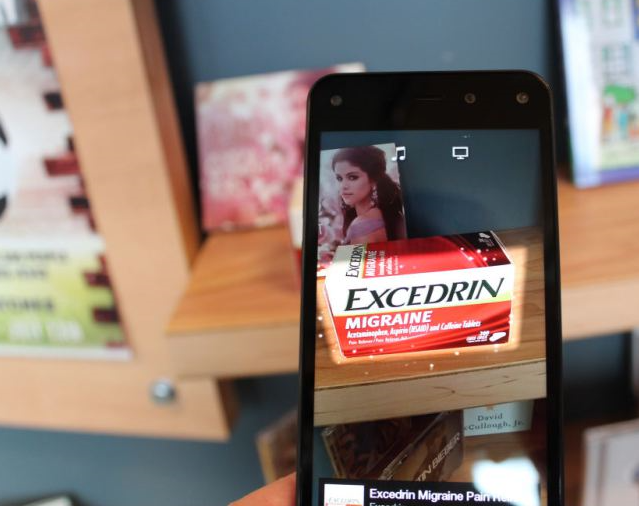 Source: Venturebeat.com
Amazon.com has a short video which highlights the key features of the Fire smartphone. It is worth watching. The Fire smartphone is expensive and deservedly so. It offers a unique experience and not just the usual plethora of mindless applications and gimmicks that attempt to distinguish existing so-called "high end" smartphones.
Will it move the needle for Amazon.com? I think so. I believe it will sell 3 or 4 million units in its first year, a small number in a 1.2 billion unit market but at over $600 a unit that will add some $2 to $3 billion to Amazon.com revenues and, uncharacteristically for Amazon.com, the Fire smartphone will likely sport a margin north of 30%.
Once three or four million Fire smartphones are in use, I expect it will "catch fire" with consumers and begin to really take off. If it does, it will bring some welcome earnings with it and Amazon.com stock should benefit.
The market's muted reaction so far has roots in two phenomena. One is the inability of the market to truly assess something new and different. The early days of the iPhone had a somewhat similar reception in that it took a year or two before anyone took the device seriously. The other is the inertia of investors who have made psychological commitments to a belief that only Apple or Samsung can design and market a smartphone profitably. That sentiment has so far ignored the terrific successes of startups like Xiaomi and Coolpad, typically dismissed by North American investors as purveyors of cheaply made devices (when in fact their devices are first class). It will be harder to dismiss Amazon.com and its new Fire smartphone may be the spark that also lights a fire under its stock price.
I have no current position in the stock not because I am not bullish but because I believe the stock market is long overdue for a sell off.
Disclosure: The author has no positions in any stocks mentioned, and no plans to initiate any positions within the next 72 hours. The author wrote this article themselves, and it expresses their own opinions. The author is not receiving compensation for it (other than from Seeking Alpha). The author has no business relationship with any company whose stock is mentioned in this article.