Buried in all the talk about what financial reform will do to the big Wall Street banks are lesser-known provisions aimed at protecting small investors. These measures may put the broker-dealer ETF in a position to benefit.
The newly formulated Dodd-Frank financial overhaul bill may make brokers more accountable to clients, provide more information on hedge funds and improve transparency of complex derivatives, reports Eleanor Laise for Yahoo! Finance. Barbara Roper, director of investor protection at the Consumer Federation of America, believes that the legislation "lays the groundwork for significant improvements" in protection and disclosure, and also gives investors "a greater voice in the policies that affect their interests."
The bill may also affect funds' bond and derivatives holdings, along with how products may be advertised to investors.
There's $3 trillion sitting on the sidelines right now while investors wait for the kind of good news that will lure their dollars back into the markets. Additional layers of protection for investors may make the individual investor more comfortable. And when that money returns, brokers will be positioned to take advantage.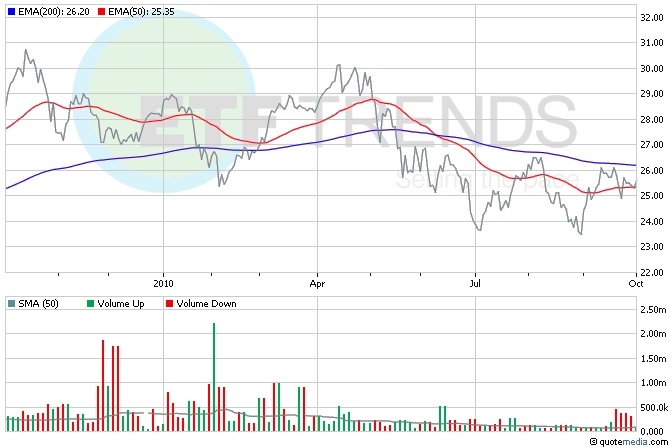 click on chart to enlarge
Max Chen contributed to this article.