Oh, Herbalife (NYSE:HLF). What are we going to do with you?
For the longest time I've been asking myself the same question: do the insiders of Herbalife know what a massive pyramid scheme the company is?
Do you need a Magic 8 ball to point out to you that in the question of whether or not this company is operating illegally, "all signs point to yes?"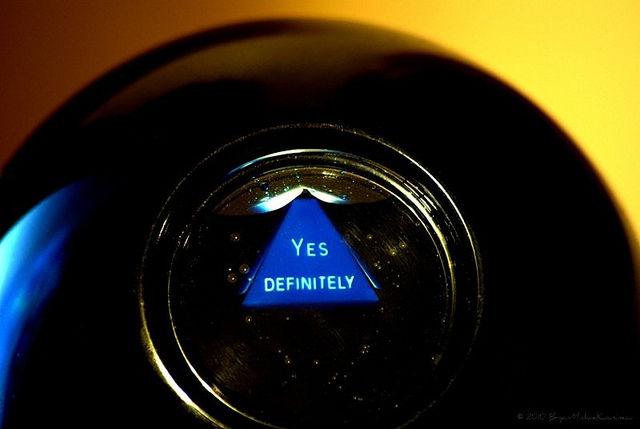 Look, they even put the answer into a tiny little pyramid!
I haven't written on Herbalife lately, as I've mostly been waiting for regulators to do their job and deduce from the mountain of evidence that Herbalife is a company that is in no way good for the general public. Additionally, there hasn't been too much news on the Herbalife front of late. Until I was poking around this morning and came across Des Walsh's letter to LULAC.
On June 18th, Herbalife President Des Walsh sent a letter to Herbalife skeptic Brent Wilkes - the National Executive Director of LULAC - with intentions of trying to answer some of the "tough questions" that LULAC had laid out to Herbalife with regards to its business model. The letter, in its entirety can be found here. It looks like this, with my emphasis in red.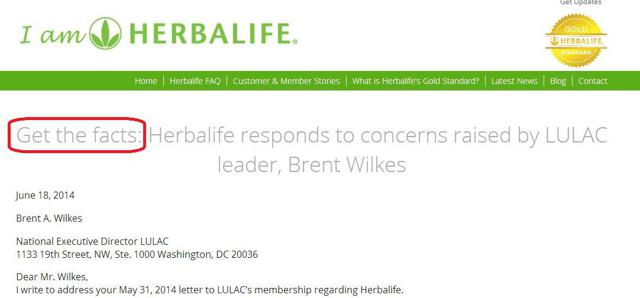 Ah, "the facts!" Finally! It's been nearly two years and has taken enormous manpower and monster PR campaigns, but it finally looks like we're going to be treated to the objective facts behind how Herbalife operates, courtesy of the company's very own President. Excellent. Time for the shorts to pack up and call it a day - Herbalife will definitely be exonerated and the stock will likely run back up towards $100.
Not.
You remember Des Walsh, right? He was the guy that, during ABC's profiling of miraculous medical claims made by distributors, went on record and said he didn't think that these claims were being made often. When asked if it "happened often", his rock solid response was "I don't believe so."
Nailed it, Des.
Here is a picture of Des Walsh looking unamused, in the midst of his ABC expose interview.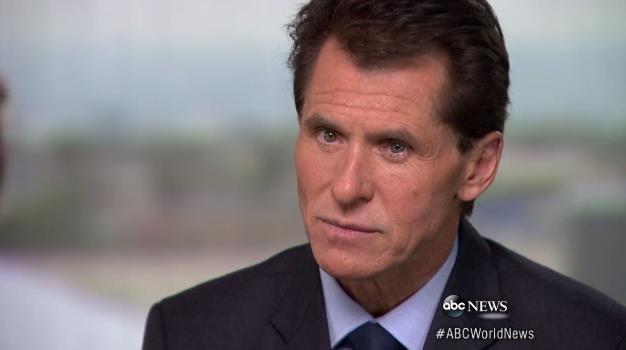 I started to dig into Walsh's letter in the rare case that it offered us something more than the gobbledegook Herbalife has tried to pass off as facts for the duration of this pyramid scheme allegation timeframe. Walsh's response in the letter is supposed to paint a picture of a company that is doing everything it can to support the Latino community, not bilk it out of money (emphasis is mine):
Herbalife executives and representatives have met with you on three separate occasions. We have explained to you our industry-leading policies and procedures designed to protect Herbalife Members and consumers, and have responded to the issues you have raised during those meetings and elsewhere. Yet, in your letter you continue to state as "evidence" what are in fact misconceptions and unfounded, inaccurate allegations.

Because Herbalife strongly supports the general mission of LULAC and is closely aligned with that mission - indeed, we work hard every day to empower all our Members - I write to respond to each of your 9 pieces of purported "evidence." I note that much of the support for your claimed "evidence" is in fact inaccurate or based on data and sources that are a decade or more old. Rather than relying on such outdated and inaccurate sources, we hope that you will take the time to learn the true facts about Herbalife. We also encourage you to meet with our broad base of Members - over 550,000 in the United States alone - and hear from them regarding their overwhelmingly positive experiences with Herbalife. You will find that Herbalife is a responsible company that improves the lives of its customers, both Members and non-Members alike.
This is great, right?
Des Walsh is going to set the record straight on all 9 pieces of evidence.
As a disclaimer to this, I am using the meat of Des Walsh's arguments against the allegations rather than copying and pasting everything in the letter, simply for the purposes of keeping this reasonable. I believe I've objectively taken the important key notes from Walsh's responses, but encourage you to go through the entire letter here and read his full responses before looking at my "reality checking" portions of this piece. Either Walsh is really drinking his own Kool-Aid, or he has no fundamental idea of how his business has been operating over the past 30 years. I'll let you decide.
Let's hear it, Des.
Issue #1 - Testimonial Use for Recruitment
Concern Surrounding Herbalife:
You suggest that Herbalife recruits new Members through the use of "testimonials that regularly feature six and even seven figure incomes," and that Herbalife lacks sufficient disclosures about "the average net income that they can expect to make - information that we consider essential to anyone who is considering becoming an Herbalife distributor."
Des Walsh's Response, in essentia:
Herbalife has always prohibited improper or inappropriate testimonials or income claims.
QTR's Reality Check:
JOHN TARTOL, WHO, FOR THE LOVE OF GOD, IS ON THE HERBALIFE BOARD OF DIRECTORS, HAS PERSONALLY MADE CLAIMS OF $100,000 A MONTH INCOME THAT "ANYONE CAN DO". IT IS CLEAR AS DAY.
I hate to use all caps, but come - I hope the rest of these pose a little bit more of a challenge for me from this point out. All subgroups of distributors (formerly all required to be registered with Herbalife) have engaged in this practice. All you need to do is look at the profiles of the company's top distributors on herbalifepyramidscheme.com. Here's just one of my favorite slides from Tartol's successconnection.com, where he makes these claims: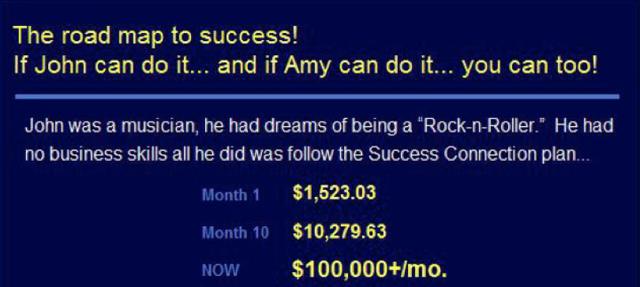 Because Tartol is on the board, there's no way that Herbalife can deny that it doesn't know what the culture of its distributors are. Not only are they rewarded with bonuses but, in the case of John Tartol, they were rewarded with a seat on the Board of Directors.
Issue #2 - Targeting Latinos
Concern Surrounding Herbalife:
You claim that Herbalife "apparently targets low income, often undocumented, Latinos" because between 60 to 83% of Herbalife's 525,000 U.S. distributors are Latino-4 to 5 times their representation in the U.S. population.
Des Walsh's Response, in essentia:
"The strength of Herbalife within the Latino community is entirely organic; a result of overwhelmingly positive product experiences over several decades, both in the United Stated and in Latin America."
QTR's Reality Check:
1. Herbalife is located in densely populated Latino area.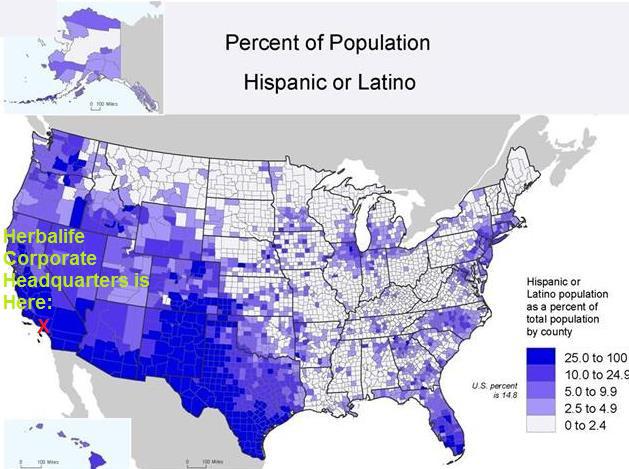 2. Herbalife targets Latinos through false credibility moves like sponsoring soccer teams and athletes like Cristiano Ronaldo (Portugal) and Lionel Messi (Argentina). Why doesn't Herbalife sponsor Lebron James - or Maria Sharapova?
3. Latinos certainly seem to think they're being targeted:
In Dec. 2013, LULAC of Waukegan partnered with other local Hispanic groups including Illinois Hispanic Chamber of Commerce, the Little Village Community Council and Centro sin Fronteras to call upon Madigan to open a formal investigation into Herbalife as "a pyramid scheme that is unfairly targeting Hispanics."
"Pyramid schemes like Herbalife engage in deceptive business practices and take the hard earned and limited financial resources from inexperienced minority businesspeople," said Omar Duque, CEO of the Illinois Hispanic Chamber of Commerce.

"Herbalife is actively recruiting and misleading Latinos through a false get-rich-quick scheme which leaves these individuals with no income after investing hundreds and thousands of dollars," said Contreras.

"There's conformity in [the business]. We as Hispanics like to see work, move in any way possible, but in some cases we take a path that isn't real or perfect, and that's how we make mistakes in this situation," stated Calderon.
4. This, too, from Herbalife's latest extravaganza:
The "Extravaganza" pays homage to a Latino community that has become the mainstay of Herbalife's $4 billion business - about 64 percent of its U.S. distributors, a quarter of a million people, are Latinos. The event's website now displays a gallery of photos of beaming distributors doing everything from gyrating at "Fiesta Gen H" to posing in front of a blow-up photo of Herbalife CEO Michael Johnson.

What the gallery does not show is the spectacle that unfolded outside the convention center on Oct. 18, as dozens of protesters brandished signs saying "Stop Exploiting Us" and handed out a letter to distributors alleging Herbalife has targeted the "family-oriented and trusting Latino community" with false hopes of making easy money selling its products.
5. And how about this, too, from the LA Times:
Its marketing efforts do hit the Latino community. The company recently signed a 10-year, $44-million sponsorship of the Los Angeles Galaxy professional soccer team, which has a massive Latino fan base. Each year, it holds a national convention in Spanish called "Extravaganza Latina."

Before nutrition clubs started in Mexico, the only way for consumers to buy Herbalife products was in bulk containers to be used at home. A cheaper alternative is being served up at the nutrition clubs, where consumers can buy single servings and drink them in social settings, surrounded by other people with similar weight-loss goals.

This concept has taken off among Latinos, who are taught at an early age that natural remedies such as herbs and juices are a better option than U.S.-style medicine, said Alexandro Jose Gradilla, chair of the Chicano Studies Department at Cal State Fullerton. That makes Herbalife products popular among immigrants.
Issue #3 - Distributors Make Nothing Close to What Testimonials Tout
Concern Surrounding Herbalife:
You suggest that "[o]nly 1 out of every 10,000 new distributors appears to make anything close" to the income "regularly" touted through Herbalife testimonials, and only do so by becoming "recruiting machines."
Des Walsh's Response, in essentia:
The vast majority of Herbalife's Members (73%) join primarily to obtain a discount on products for their own use. In other words, most new Members do not expect to earn a paycheck from Herbalife, and receive precisely the value they do expect and pay for - a great, high-quality product at a discounted price. Most of the rest of our Members expect only part-time income. No one is paid anything merely for sponsoring new Members, so we do not compensate any "recruiting machines."
QTR's Reality Check:
Well first, we simply have the fact that members do not make what testimonials state. This is clear as day, so I'm not going to go back into it here. Let's look at the second part of Des's argument.
This 73% figure is "based on a survey of former U.S. members by Lieberman Research Worldwide in January 2013", according to Herbalife.

This mystical number leads me to ask the following questions about what I assume is company sanctioned & paid for information:
1. Why were just U.S. members polled?
2. How many U.S. members were polled?
3. What is the data behind the percentage number?
4. Why doesn't Herbalife know this data internally, versus needing to go to a third party for it?
5. Why was it just FORMER members?
6. Why is this company sanctioned useless data over a year old?
Issue #4 - Nobody Makes Any Money Being a Distributor
Concern Surrounding Herbalife:
Des Walsh's Response, in essentia:
As the Statement conspicuously discloses (and again as you fail to acknowledge), 73% of new Members joined primarily to obtain a discount on products for their own use. Additionally, third-party, independent research conducted by two leading research companies demonstrates that Herbalife has millions of customers in the US, approximately 78% to 87% of whom are non-Members.
QTR's Reality Check:
1. The 73% figure is in question. A lot. Refer to "Issue 3".

2. Herbalife tries to obfuscate by separating SUPERVISORS on their statement of average gross compensation. The number of SUPERVISORS needs to be added to the number of "Non-Sales Leaders" (or non-SUPERVISORS) with a downline in order to get a true pool for a data set. Further, "Single-Level Members" that don't have a downline does not mean that these people are not actively trying to recruit or didn't sign up to recruit. All it means is that they don't currently have a downline.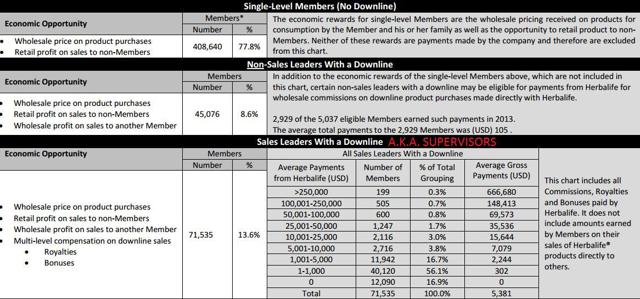 Issue #5 - In Fact, People Lose Money and There's No Reason to Buy Herbalife's Product
Concern Surrounding Herbalife:
You suggest that, "[f]actoring in operating expenses, the vast majority of Herbalife's distributors appear to lose money even after working long hours, full time."
Des Walsh's Response, in essentia:
This statement is unsubstantiated, and is predicated once again on the false assumption that all Herbalife Members are interested in a full time business opportunity. As previously stated, the vast majority of Herbalife's Members (73%) join primarily to obtain a discount on products for their own use.
QTR's Reality Check:
Again, we're clinging to this 73% figure that was taken from an unknown sample size of FORMER distributors.
One look at Susan Peterson, and it's clear. People join for the business opportunity, no matter what Herbalife's company funded third party research shows.
You can watch the video of her full presentation here. This comes just a year prior to Ackman speaking out that the company was a pyramid scheme which says that IF things have changed, it's only because the steps taken to get this far have been the hallmarks of a pyramid scheme.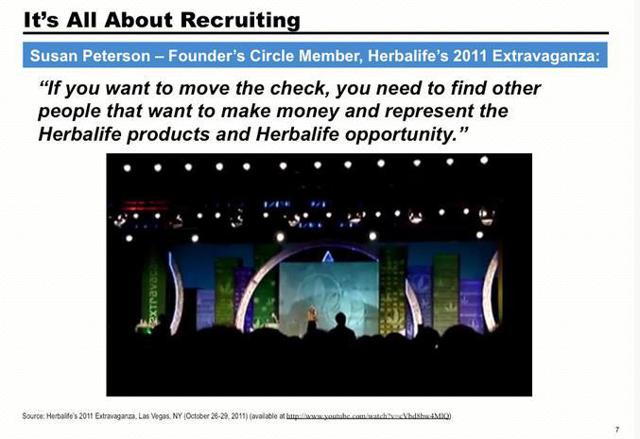 In other words, people are not signing up and going through the hassle of being a Herbalife distributor to get a commodity product that's available for the same price or cheaper on eBay, Amazon, or in any GNC. We've already distinguished that Herbalife's products have nothing special to them - meaning that there's nothing special, from a chemistry standpoint, that separates Herbalife's Formula 1 shake from Unilever's Slim Fast shake, or GNC's Lean Shake.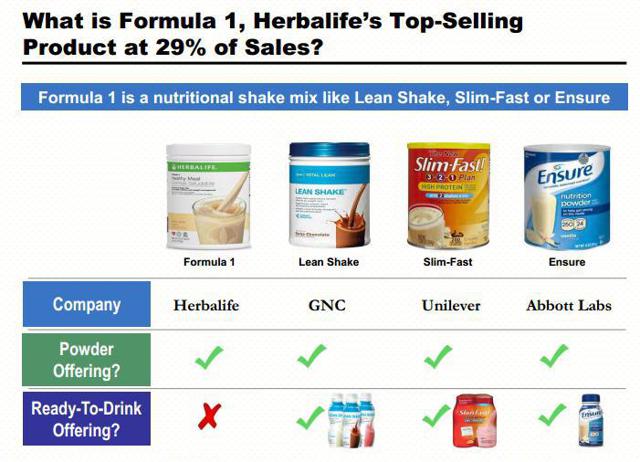 Herbalife's products, despite working in the same fashion as others, are priced at a sizeable premium to market. This pricing system is implemented so that when products are bought by distributors, there's money to make its way up the upline for commissions.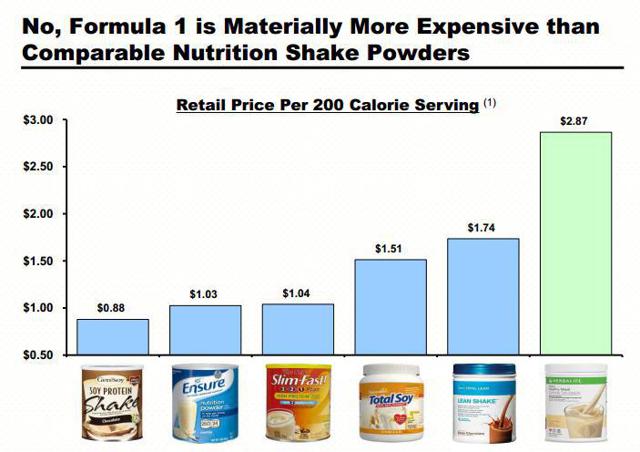 The "discount" that people join for usually puts the product at or about the price of the item on the commodity market. This is why the product is available en masse on sites such as eBay. Distributors have loaded expensive inventory under the guise of being able to re-sell it for the business opportunity, and are then selling it back to the market, often at a loss.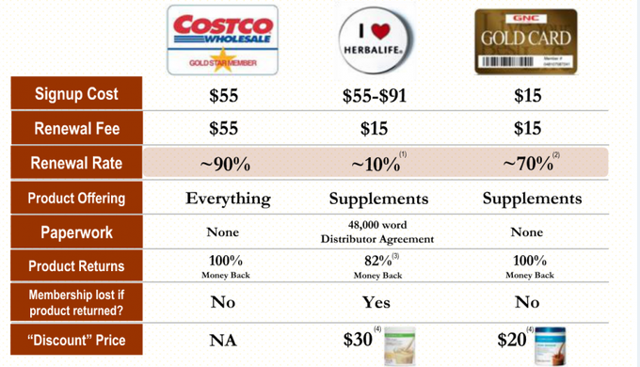 Again - a question I continue to pose in my articles: Why would I sign up for a distributorship for a discount on product, when I can buy it from eBay at a massive discount, right now?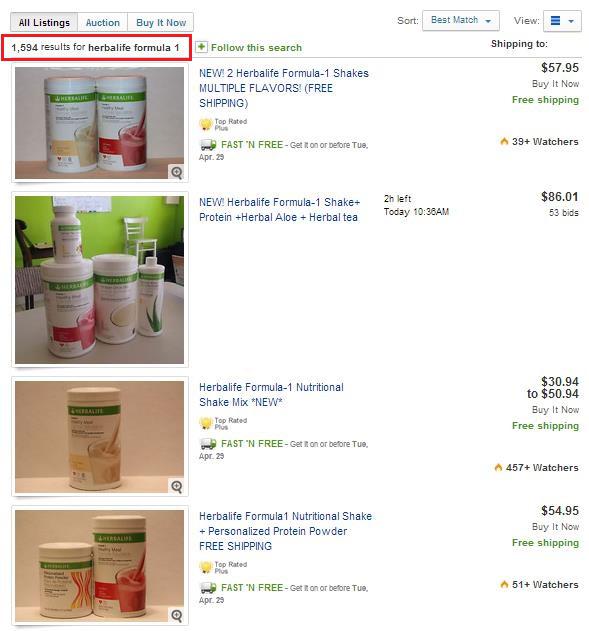 Issue #6 - Churn Rate
Concern Surrounding Herbalife:
You suggest that "[c]lose to 90% of these distributors will quit within a year, and Herbalife apparently replaces them each year with hundreds of thousands of new distributors."
Des Walsh's Response, in essentia:
Recent data confirms not only that our retention rates for sales leaders - those Members who are most clearly invested in the business opportunity - are strong and rising, but that more of them are re-qualifying through the accumulated method, where qualification is based on modest but steady sales over longer periods, than through the traditional method, where qualification is based on higher sales over shorter periods.
QTR's Reality Check:
"Sales leaders" - remember from before - this means "SUPERVISORS". Des is essentially saying that retention rates for SUPERVISORS are great. Des is saying "the people that are already 'all in' keep at it. You remember this story from Ackman's latest documentary, right? These were the people spending $5,000 to make $1,000 in earnings.
Remember this Pershing Square mathematics lesson on Herbalife's churn rate inclusive of all other distributors - not just SUPERVISORS?
Page 8 of Herbalife's Q1'13 10-Q stated that as of March 31, 2013, the Company had 3.6 million independent distributors, which included 0.2 million in China. Page 8 of Herbalife's Q2'13 10-Q states that as of June 30,2013, the Company had 3.4 million independent distributors, which includes 0.2 million in China. This implies nonChina distributors decreased a net 0.2 million from Q1'13 to Q2'13. We further note that Herbalife's Regional Key Metrics supplement shows that Herbalife gained 517,701 new distributors in Q2'13 (excluding China).
Is it correct to assume that 717,701 distributors exited the business in Q2'13 (3.4mm + 0.518mm - 3.2mm = 0.718mm)?
Given that the Company had 2.9mm non-sales leaders (excluding China) as of Q1'13, this implies a ~98% annual churn rate in the Company's non-sales leader distributor base (0.7mm / 2.9mm = 24.4% * 4 = 98%)? Do you agree with this calculation? If not, what is the annual churn rate for non-sales leader distributors?
What is the reason for the wide variance in the implied non-sales leader distributor churn metric from Q1'13 to Q2'13?
Why doesn't the Company provide new distributor numbers and non-sales leader churn metrics in its audited public filings, along with explanations for the change in the underlying churn rate?
Issue #7 -
Concern Surrounding Herbalife:
You suggest that Herbalife's policy is not to track retail sales to consumers from its distributors and not to report any data on retail sales to new recruits and the public. You claim the "Federal Trade Commission has clearly stated that robust retail sales to non- distributors are the key to separating legitimate multi-level marketing companies from pyramid schemes."
Des Walsh's Response, in essentia:
Like most consumer product companies, including but not limited to direct sellers, Herbalife relies partially on independent, third-party research to understand point-of-sale information. Research by Lieberman Research Worldwide and Nielsen shows that Herbalife has millions of customers in the United States and that 78% to 87% of our customers are not within our network of Members.
While we require our Members to keep receipts as a matter of good business practice and for audit purposes, we do not require that these be submitted routinely to the company.
QTR's Reality Check:
This is hilarious. Herbalife says "we have the data - you just can't see it!"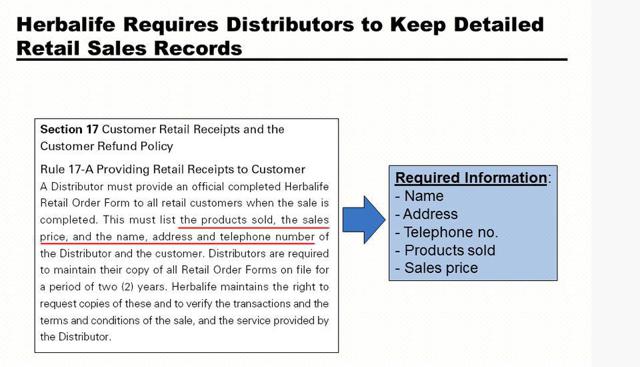 Where are these figures and why does Herbalife require a 3rd party firm to tell them how many retails sales they're making? Amway can do it. Tupperware can do it.
The tools that Amway has in place to prevent outside of network sales, they enforce. Even Tupperware requires weekly numbers to show how much product is sold outside of the network versus in the network. Herbalife does not enforce this, as per the Herbalife deposition cited by Ackman in his original thesis. Herbalife, with regard to the "in network vs. out of network" sales issue, can't seem to get this answer right with any consistency. ValueWalk.com had a brilliant article on this months ago, where they pointed this out, "Herbalife: A Changing Message to Distributors":
"Discount buyers [...] have signed up as distributors to enjoy a discount on their purchases [...] were approximately 47%. [HLF 10-K for 2010]
"Discount buyers [...] have signed up as distributors to enjoy a discount on their purchases [...] were approximately 29%." [HLF 10-K for 2011]
According to Herbalife Ltd.'s 8-K Form Filing in May, 2012, "discount buyers were 27 percent (distributors who receive a 25 percent discount)" [HLF 8-K for 2012]
Kate Kelly: "Can you give us a percentage figure though, Mr. Johnson, as to what percentage of your sales are outside that distribution network?" //Michael Johnson: "90%." //Kate Kelly: "So the vast majority?" //Michael Johnson: "Absolutely." [Michael Johnson on CNBC 12.19.12]
"Our distributors are club members, just like Costco…" [Des Walsh on CNBC 1.10.2013]
Referring to his previous "90%" figure, "It was a misstatement."/ "90% buy for one reason…self-consumption."[Michael Johnson on CNBC 1.10.13]
Herbalife just launched a new website (iamherbalife.com) which says "Most members join simply to receive a discount on products they consume; some join to make part-time income as well, and a small percentage join in search of full-time income."
Now, that number is 73%. Guys, you're all over the board on this one.
Issue #8 - Perverse Medical Claims that Have No Business Near a Protein Shake
Concern Surrounding Herbalife:
You suggest that Herbalife distributors exaggerate the health benefits of its products through testimonials, relying on "a small disclaimer that discloses that its health claims have not been evaluated by the Food and Drug Administration nor are its products intended to diagnose, treat, cure, or prevent any disease."
Des Walsh's Response, in essentia:
Herbalife does not exaggerate the benefits of any of its products. Herbalife expressly forbids Members from making false or misleading comments about our products and all orders are shipped with our Gold Standard in Consumer Protection brochure, which includes a phone number to report or inquire about any claims. Moreover, the company engages in extensive training and monitoring on permissible claims and actively enforces relevant rules when a violation is discovered.
QTR's Reality Check:
All you need to do here is go back and read my piece called "The Outrageous Claims that Fuel Herbalife". And again, if you don't want to read that piece, then check out this link as well as this link that pull up Google results for "Herbalife testimonials" and "Herbalife results". In my article, I pointed out examples that I found about ridiculous medical claims being made by distributors. I've included them here again in this piece - here are some of the claims that Herbalife distributors can be found making, right now, on the web:
- Helping cure acne, migraines, constipation, and helping a pregnancy.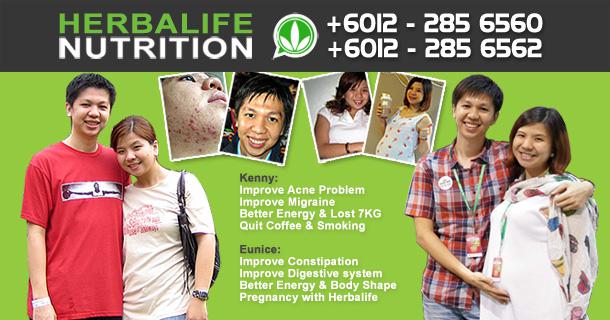 - Helping cure high blood pressure, high uric acid, and knee pain.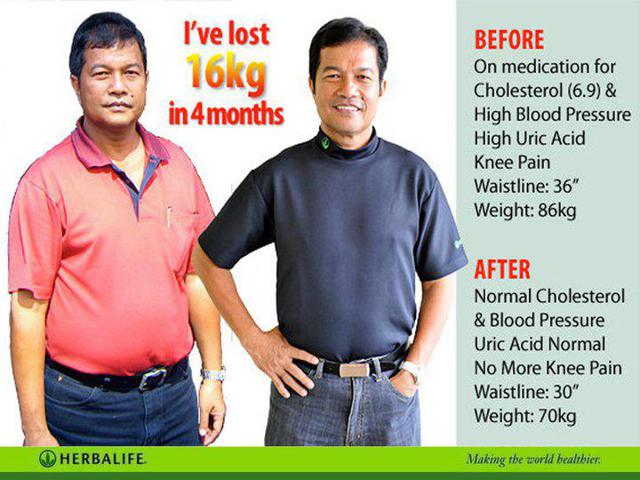 - Helping ulcers, bleeding problems, liver problems, and skin issues.
- Helping acne, migraines, blood pressure, and period pain.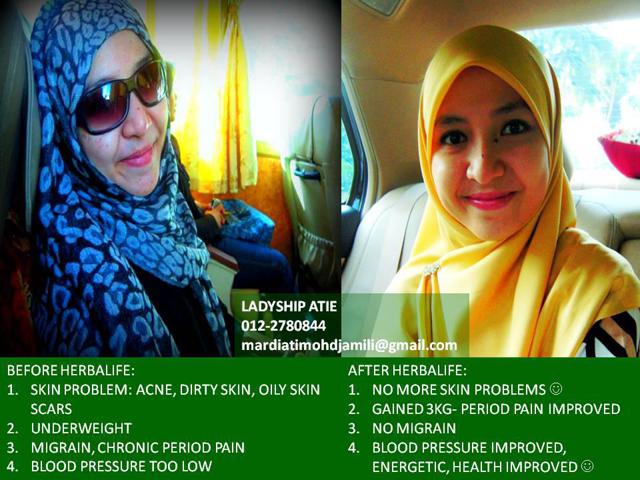 - Helping migraines, IBS, and "splotchy skin".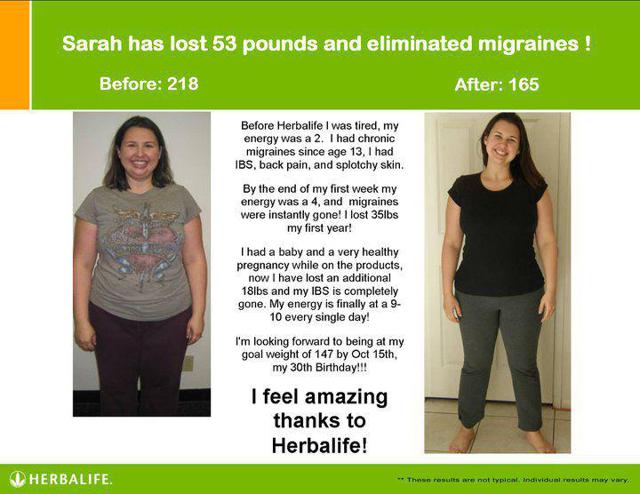 - Helping acne and sinuses.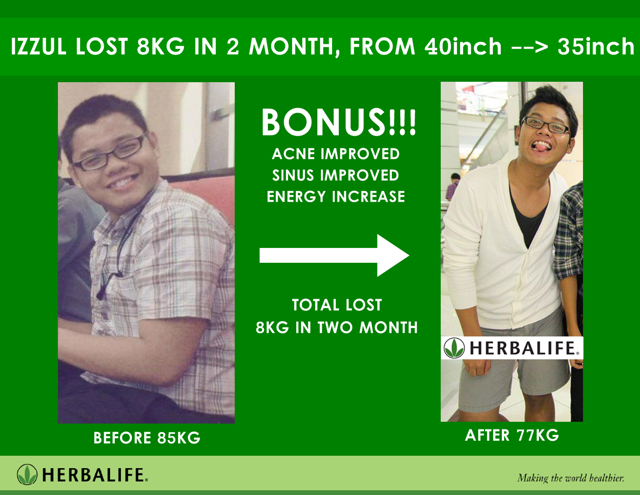 - Helping with joint pain, high uric acid and skin allergies.
- Curing severe heart burn.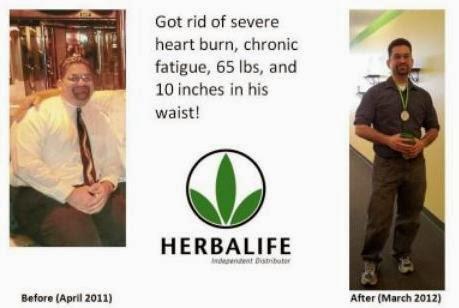 - Curing whatever this is.
And, astonishingly, how about this claim that Herbalife's products cured this child's eczema and asthma?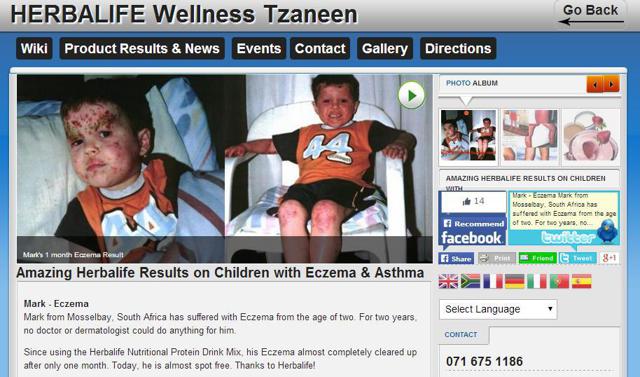 I rest my case on Issue #8.
Issue #9 - Nutrition Clubs
Concern Surrounding Herbalife:
You suggest that Herbalife's nutrition clubs are required to follow a "bizarre set of rules," supposedly to avoid various laws.
Des Walsh's Response, in essentia:
Nutrition clubs are social gathering locales, not retail stores or franchises. They are structured to preserve the personal relationships at the heart of our sales model. People typically come into a nutrition club under invitation of the owner or another customer; the nutrition club may charge a fee to participate in the club. Nutrition clubs create a social dynamic around healthy lifestyle and weight management that helps individuals achieve their goals.
The Nutrition Club rules that you characterize as "bizarre" are designed in part to ensure a level playing field, so that each Herbalife Member pursuing the business opportunity has an equal opportunity to compete. They are also designed to ensure that Nutrition Clubs do, in fact, operate in full compliance with the law.
QTR's Reality Check:
Nutrition clubs are simply recruiting venues that are skirting the rules of traditional cafes and restaurants by selling "one day memberships" as opposed to shakes themselves. It's a venue to try and offload piled up inventory and recruit new distributors to the Herbalife program.
From the LA Times:
It's a cultural phenomenon that got its start in Mexico and is quickly catching on among immigrants who have moved to Southern California. Budding entrepreneurs like Angel Perez, a 27-year-old from Inglewood, are forming the backbone to Herbalife's growth.

Perez runs her nutrition club out of a tiny, aging retail shop that from the outside shows no signs that she's even open for business. But behind a single glass front door, covered by a green curtain, there's a lively atmosphere inside.

Colombian singer Shakira's voice blares from overhead speakers. "Hola! Como estas?" Perez says before blending an Herbalife meal-replacement shake for a customer. She charges club members $4 per visit, entitling them to a protein shake, hot tea and glass of aloe vera juice.
And yes, they follow a bizarre set of rules. Here's 6 examples I found in the first 30 seconds I looked through their set of rules.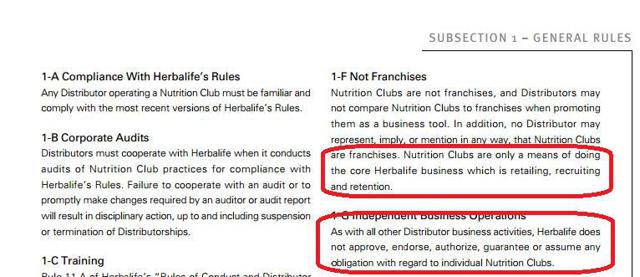 They're a means of doing "core Herbalife business" but Herbalife "does not approve, endorse, authorize, guarantee or assume any obligation with regard" to them.

No employees allowed!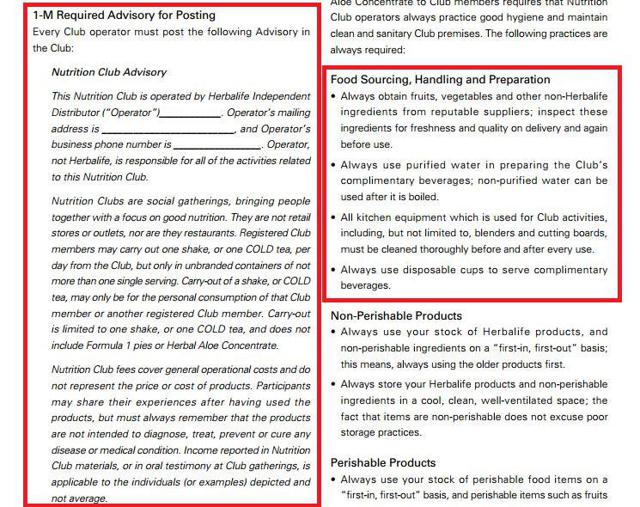 Massive disclaimers that have to go on the walls. They're knowingly serving food and drink to walk-ins, but are not subject to restaurant or cafe regulations? Where's the Health Board on these places? OSHA?

Membership fees can be charged - just not for anything that goes on in the club!

No signs or labeling what the club is from the outside. And definitely no displaying the Herbalife logo!
Conclusion: Herbalife Needs to Be Shut Down by Regulators & Herbalife Stock Remains a Massive Risk
In uncertain times like these, you want to make sure that you're showing shareholders you believe in the company by buying shares alongside the company's buyback, right? Certainly, the last thing you would want to do is sell your personal shares back to the company while it's putting a bid under its own stock - right?
Wrong. Insiders have done nothing but sell shares since the beginning of May. Obviously Mr. Tartol and Mr. Bermingham don't seem to think the stock is worth more than $64?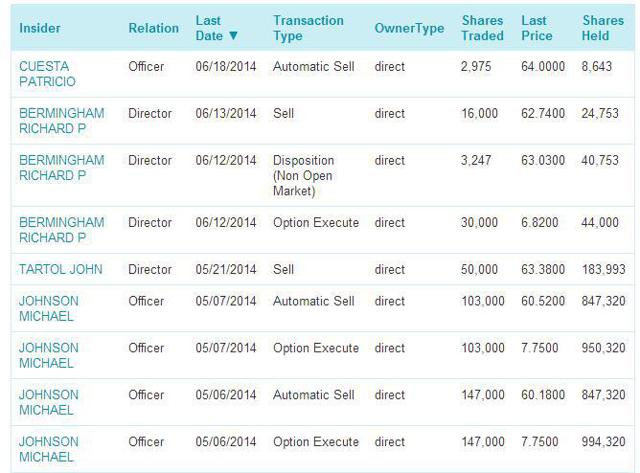 Just minutes ago, as I revising and finishing this piece, the NY Post put out the following headline: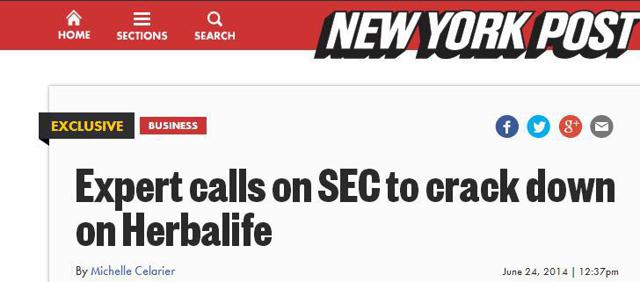 The attached article by Michelle Celarier - who has done well to cover the Herbalife saga since its inception - states the following:
Bill Keep, the business dean of the College of New Jersey and a trial expert on pyramid schemes, urged SEC chief Mary Jo White to conduct ongoing reviews of the growing MLM industry and recommended that companies submit their enforcement policies to regulators every five years.

"I urge you to take serious the ongoing threat of unregulated behaviors by hundreds of thousands of MLM distributors affecting the lives of millions of Americans annually," he wrote in the June 16 letter, a copy of which was obtained by The Post.

Keep fired off the letter in the wake of the recent appellate court decision upholding the Federal Trade Commissions's closure of pyramid scheme BurnLounge, saying it "reinforced the key issues of rewards primarily reliance on recruitment and the need for effective, enforced company policies."

In his letter to White, Keep called out Herbalife, which is being probed by the SEC and other regulators over pyramid scheme allegations, for its "attempts to distance the company from distributor behaviors."
My investment thesis on Herbalife remains the same that it has been: this company is a major risk. Herbalife is a global confidence game that bilks people out of their money under the guise of a "business opportunity". They have depleted most of their equity from the balance sheet and are under investigation from 4 different regulators, including the FTC, which continues to put out foreshadowing press releases about other MLMs and Latino targeting companies they shut down. You have to ask yourself, when is this next headline...



...going to be about Herbalife?
Regulators need to shut down Herbalife - the sooner, the better.
Disclosure: The author is short HLF. The author wrote this article themselves, and it expresses their own opinions. The author is not receiving compensation for it (other than from Seeking Alpha). The author has no business relationship with any company whose stock is mentioned in this article.