Is the icon of American investing changing his tune? Well, Warren Buffett's big week in China suggests that's exactly what's happening.
Billionaire Buffett became one of the world's richest men with a cautious investment style. He's often quoted as saying he won't invest in a company whose business he doesn't understand. During the dotcom bubble of 2000-2001, Buffett stayed on the sidelines as his critics mocked him. Yes, he missed the big run-up in tech stocks. But he also missed the disastrous crash of the dot-com bubble.
While remaining wary of tech stocks, Buffett became one of the first westerners to make huge profits from China's economic boom. He took an early position in PetroChina (PTR) and rode it to the top of the market. Buffett sold his position in PetroChina in 2007, booking a tidy $3.5 billion profit. He wisely told investors to be cautious about China stocks after their huge run-up in 2007.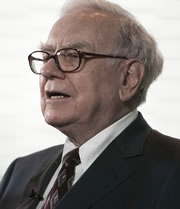 More recently, Buffet made headlines by purchasing a 9.9 percent stake in BYD (BYDDF.OB), an electric car and battery maker. Buffet invested about $230 million in the company in 2008. His stake is now estimated to be worth more than $1.5 billion.
So far Buffett has been extremely picky about his Chinese investments. But his remarks in China this week suggest a much more bullish outlook.
Large Opportunities
Buffett now says he expects to discover more large opportunities in the world's fastest-growing economy.
"China's a very big economy and it's going to get a lot bigger," Buffett told Bloomberg last week. "That means it has large investment opportunities and that's what Berkshire Hathaway is looking for."
"We need to put large sums to work, so China is a logical place."
The usually reserved Midwesterner gushed about the Chinese economic miracle. China's transformation, he said, is "unlike anything that has ever happened in history".
As a billionaire trend-setter, Buffett is a man to watch closely. His investment in BYD also indicates a growing interest in future technologies.
BYD Co. seems to be well outside Buffett's usual comfort zone. As Buffett told CNN, "I don't know a thing about cell phones or batteries. And I don't know how cars work."
BYD shares yield a very small dividend. The company's P/E multiple is over 24 and share prices have been very volatile. BYD has a market cap of $141 billion. Its profit margin is just 6.88 percent.
A lot of this company's potential lies in the future. Can its sales growth justify its P/E multiple? Will BYD technology find favor worldwide? There are many unknowns in this Buffett pick.
Yet the legendary investor has chosen a high-tech venture, rather than a value play like PetroChina.
Buffett's Future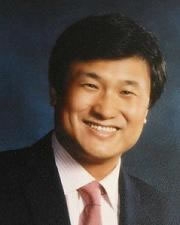 One of the factors influencing Buffett is a rising star in his organization. China-born Li Lu was recently name as the person most likely to succeed Buffett as the head of Berkshire Hathaway (BRK.A).
Li's investment strategies are very different from Buffett. Li prefers to invest in high tech Asian companies. Buffett avoids investments in industries which he says he cannot understand.
There is speculation that the eighty year-old Buffett will split up investment responsibilities at Berkshire. But, as the first man named, Li's presence signals more than an interest in new technology.
It reveals Buffett's growing belief in Asian investing.
As Buffett told Bloomberg, "Almost anyone, a third-grade child from America, can see that this economy is booming".
Dollar Millionaires
Bill Gates, the founder of Microsoft (MSFT), joined Buffett in China to discuss the wealth boom there.
Buffet and Gates are focused on using their own great fortunes for charity. Now, recognizing the wealth boom in China, the two U.S. billionaires are also trying to spread their ideas among Chinese millionaires, and billionaires.
There are at least 875,000 U.S. dollar millionaires in China, according to Rupert Hoogewerf, who studies China's wealthiest people. His "Hurun Rich List" claims that China has the most billionaires in the world.
Gates and Buffett hosted a charity-focused dinner for China's wealthy in Beijing last week. Afterwards, the two billionaires noted that personal fortunes in China are young. Most wealthy Chinese have amassed their fortunes in less than 30 years.
As Buffett and Gates noted, charitable habits are just being formed in China, creating a window of opportunity to encourage good practices.
The two billionaires may take their charitable drive to India's newly rich next year.
The Bottom Line: Buffett's charity campaign and his investment direction signal a new direction in the flow of money: east – Far East.


Disclosure: No positions