TCP International Holdings LTD (NYSE:TCPI), a manufacturer of LED and CFL lighting technologies, plans to raise $100.0 million in its upcoming IPO.
The Cham, Switzerland-based firm will offer 7.1 million shares at an expected price range of $13-$15 per share. If the IPO prices at the midpoint of that range at $14 per share, TCPI will command a market value of $411 million.
Underwriting Details
TCPI filed on May 21, 2014.
Lead Underwriters: Deutsche Bank Securities Inc; Piper Jaffray & Co.
Underwriters: Canaccord Genuity Inc; Cowen and Company, LLC
Summary of TCPI's business: Energy-efficient lamps, fixtures, and internet-based lighting controls
TCPI is a designer, developer and manufacturer of energy-efficient lamps, fixtures, and internet-based lighting controls; the firm has internally developed driver, thermal management, optical system, and power management technologies used in its products.
TCPI offers a large portfolio of LED and CFL lamps and fixtures, allowing it to easily adapt to the needs of commercial and industrial customers.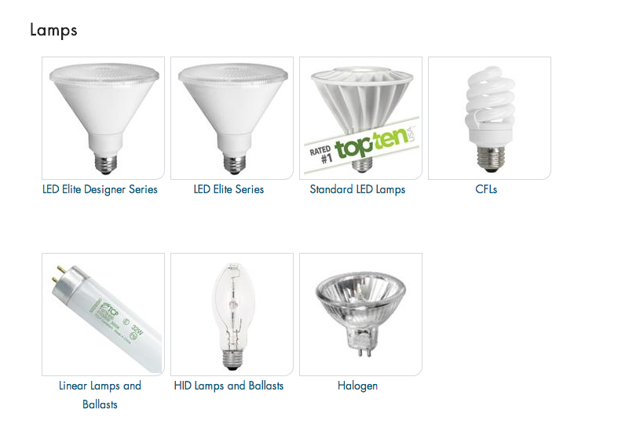 (Source)
The firm maintains integrated manufacturing and product design capacities in order to address the rapidly evolving lighting market; the firm has a pair of product development facilities located in Aurora, Ohio and Shanghai, China.
TCPI hopes to take advantage of the lighting market's current shift towards energy-efficient lighting, which is a product of changing government regulations and improving energy-efficient light quality and cost efficiency. McKinsey estimates that global markets for LED and CFL lighting will grow from $22.1 billion in 2011 to $87.4 billion in 2020.
Major retail distributors of TCPI products include Carrefour, The Home Depot (NYSE:HD), and Wal-Mart (NYSE:WMT); the firm also offers online sales through Amazon.com (NASDAQ:AMZN) and HomeDepot.com. Major commercial and industrial customers include Rexel, Regency, HD Supply, Grainger and CED.
Valuation
TCPI offers the following figures in its S-1 balance sheet for the three months ended March 31, 2014:
Revenue: $101,117,000.00
Net Income: $3,921,000.00
Total Assets: $334,659,000.00
Total Liabilities: $327,214,000.00
Stockholders' Equity: $7,445,000.00
Traditional and Innovative Competitors
TCPI faces competition both from providers of traditional lighting and from vendors offering similarly innovative products.
The lighting industry is subject to rapid technological changes and short product life cycles, and the lighting market is therefore highly permeable to new entrants.
Major competitors include General Electric (NYSE:GE), Philips, Cree Inc (NASDAQ:CREE), OSRAM, and Acuity Brands (NYSE:AYI); these competitors have access to far greater financial resources than TCPI.
Management: Two Brothers
Chairman and CEO Ellis Yan has served in his current positions with TCPI since 2010 and as the President and Chief Executive Officer of TCP US since he founded the firm in 1993.
He holds a bachelor's degree in Accounting from Cleveland State University and received an Honorary Doctor of Business Administration degree from Cleveland State University.
He is joined by his brother, Solomon Yan, who has served as the President and Vice-Chairman of TCPI since its founding and as President of TCP's Chinese subsidiaries since 1995. He holds a bachelor's degree from East China University of Science and Technology.
Bright Conclusion For Investors
We rate this IPO a buy.
TCPI has attained profitability and has positioned itself well to benefit from the growing global popularity of energy-efficient lighting.
The firm has developed a broad base of customers through its retail sales and commercial and industrial sales, and the projected growth of the LED and CFL lighting markets in the coming decade should provide further growth opportunities for TCPI.
The firm's established ability to keep up with the rapid pace of technological change in the lighting industry thus far leads us to believe that the firm's management and research and development capabilities are sufficient to remain competitive with the world's larger lighting technology producers.
Note: As a large sample of information sources does not yet exist for TCPI, we have taken much of the information for this article directly from TCPI's-1 filing.
We invite readers wishing to join the discussion on IPOs to click the +FOLLOW button above the title of this article.
Disclosure: The author has no positions in any stocks mentioned, but may initiate a long position in TCPI over the next 72 hours. The author wrote this article themselves, and it expresses their own opinions. The author is not receiving compensation for it (other than from Seeking Alpha). The author has no business relationship with any company whose stock is mentioned in this article.