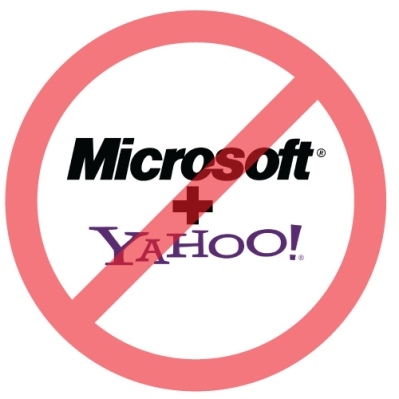 Shares of Microsoft (NASDAQ:MSFT) currently trade for $24. This is nothing new as the stock has traded at this price many times since the 90's. The company has been able to grow earnings at an 11% clip and is trading right in line with its future earnings growth. Despite these solid results, the stock has been unable to rise at all. The stock is down 12% over the past decade. Recently, an analyst at Goldman Sachs and a reporter at Forbes have called for the breakup of Microsoft. While this is not a bad idea; I think that a better solution for Microsoft would be to acquire Research in Motion (RIMM).
Here are two moves that Microsoft can make to become more competitive.
1. Go after the business enterprise smartphone market.
Microsoft can try and try but the company has no shot at being a major player in the consumer end of the smartphone market on its own. Apple (NASDAQ:AAPL) and Google (NASDAQ:GOOG) already dominate this market and have millions of loyal customers that love their apps and operating platforms. Microsoft has an opportunity to gain entry into this market by acquiring Research in Motion. The company's shares have dropped dramatically, making RIM an attractive target.
RIM's enterprise value is just $23.5 billion dollars. This is half of the $47 billion dollar market cap that RIM had in 2007 when Microsoft was rumored to be interested in the Blackberry maker. The company would obviously have to pay a substantial premium to shareholders to acquire Research in Motion but it's worth it. Mobile customers represent the future of technology. Microsoft could either spend billions of dollars competing against RIM or use their cash hoard to acquire RIM. The most efficient use of capital would be to acquire Research in Motion.
2. Get a new CEO.
Microsoft's problems are not all Steve Ballmer's fault but a lot of them are. The company is always late to the market with its product offerings. The Zune came to the market place after the super popular iPod. Windows Phone 7 is coming out after four generations of iPhones have already been created. Now the latest Windows tablet PC is following behind Apple's immensely popular iPad. Under Ballmer's watch Microsoft has continually followed Apple into the market place instead of leading the way. Mike Lazaridis of Research in Motion would be a good CEO to head up Microsoft's tech divisions. Unlike Ballmer, he is a tech guy and is considered one of the world's best CEO's. Lazardis is the brains behind the Blackberry and has delivered remarkable returns to shareholders over the past decade.
Final Thoughts
It has become quite clear that Microsoft needs to do something if the company wants to maintain the confidence of shareholders. The stock has been "undervalued" for over a decade. Here is the problem for Microsoft. If I had a choice between investing in Apple at close to $300 per share or Microsoft at $24; I would choose Apple every time. The problem for Microsoft is that I think most investors feel the same way.
Disclosure: No positions