Bull markets make it complicated if you are a bear, but with summer coming and hot weather on the way, it may be time for shorts. The market is expensive and well overdue for a sizeable correction, which some believe will exceed 40%.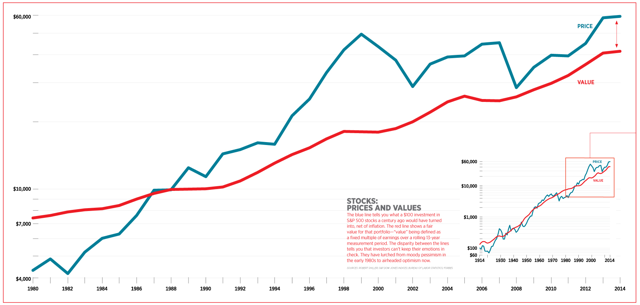 Source: Forbes
I see opportunity for serious gains on a few of my favorite shorts.
Lululemon (NASDAQ:LULU) is down sharply since I re-entered the name on the short side of the street, as set out in my January 14, 2014 article. The ugly dispute between Chip Wilson and the current board is not going to make the short term any better, and the stock will be volatile. Given Wilson's politically incorrect statements suggesting Lululemon products don't work for some women, Wilson's efforts to regain control probably are not the positive they might have been while he was building the company and had better control of his mouth. Still a decent short, in my view, but a bottom is in sight.
Lumber Liquidators (NYSE:LL) has tumbled out of bed since I suggested it was overvalued in September 2013, when the stock traded at about $110. With the stock now struggling to hold $75, this name, at 28 times earnings, is still overvalued and has lots of room for further decline. It can be expected to sell off on any shift in investor sentiment generally, something I expect sooner rather than later with the economy in neutral, the Fed tapering and signs of inflation on the horizon.
Whirlpool (NYSE:WHR) is down double digits since my January 2014 article setting out its challenges in Latin America and the risks to investors. The housing market seems to be running out of steam, as reported by Bloomberg in early May, and Whirlpool is a direct casualty of any weakness in housing.
Source: Bloomberg
Salesforce.com (NYSE:CRM) is actually up over 10% since my May 21, 2014 article naming it my favorite short. Despite the market enthusiasm for the name, the chickens will come home to roost when the company reports its first sub-30% growth in quarterly revenues, which I project occurring this year.
Apple (NASDAQ:AAPL) has had a terrific run lately, fueled by a 5% year-over-year gain in net income last quarter, when the market thought earnings would be flat. The enthusiasm for the stock came on the heels of a stock buyback; stock split; and indications a new and larger-screened iPhone 6 will hit the market this fall, possibly in two versions, and perhaps in parallel with an iWatch. The hype is about as great as I have ever seen it, and the reality is that Apple will do well to keep its market share and will suffer the fate of all competitors in a maturing market - lower prices, lower margins and lower profits - at least as I see it.
This bull market is getting old, and old bulls are dangerous. With summer here, it may be time to get out those old shorts, find a shady spot on a patio and sip something cool while the market re-prices weaker names to reflect current realities.
I am short CRM and WHR, but have taken profits on my LULU and LL shorts, and am waiting for an uptick to restore those positions.
Disclosure: The author is short CRM, WHR, AAPL. The author wrote this article themselves, and it expresses their own opinions. The author is not receiving compensation for it (other than from Seeking Alpha). The author has no business relationship with any company whose stock is mentioned in this article.