Oil As a Strategic Long Holding
Here are some reasons (in chart form) for my assertion that the Energy sector in general, and Oil & Gas in particular is still an excellent long-term investment theme for some time to come.
What is more, there are also a couple of short-term drivers to drive oil-related commodity and share prices higher to boot...
1. Seasonal Effect - US Gasoline Prices Break Out For Summer (Driving Season)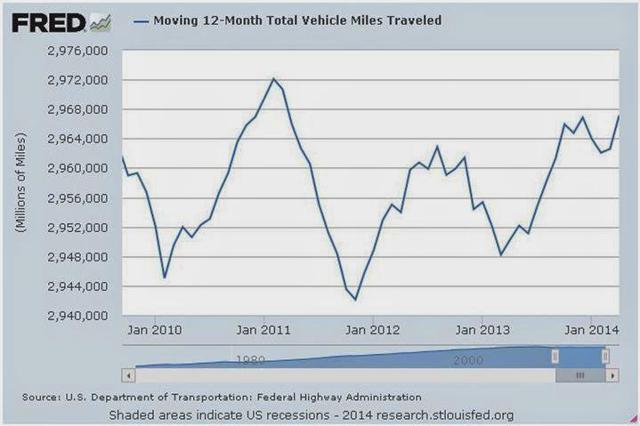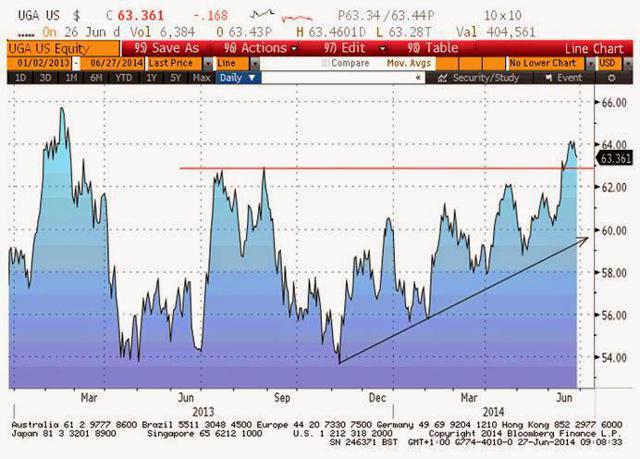 Source: St. Louis Fed, Bloomberg
Energy: The Long-Term View
2. Long-Term Oil Driver: Consumption Growth from China, India etc.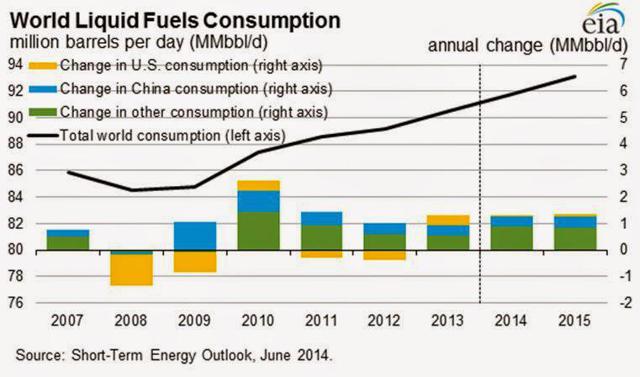 Source: US Energy Information Administration
3. So Far, Non-OPEC (North America) Production Growth Has Kept Up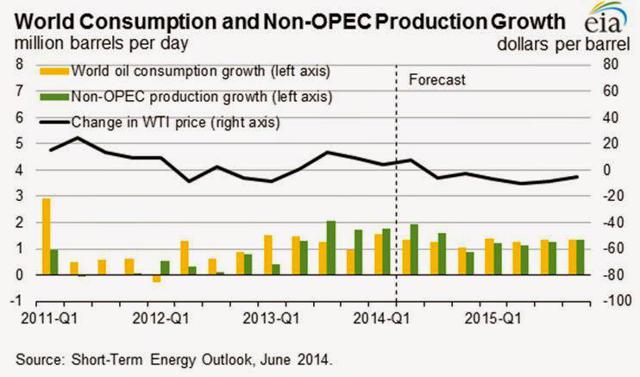 Source: US Energy Information Administration
4. But Will Be Tough to Keep Up With Demand...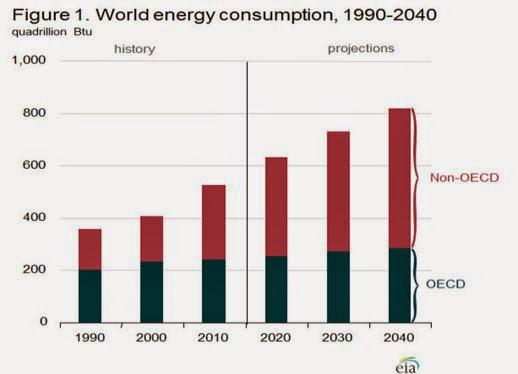 Source: US Energy Information Administration
Energy: Short-Term Risks
5. Civil War Has Decimated Production in Libya, Syria, Terrorism Hurting Nigeria too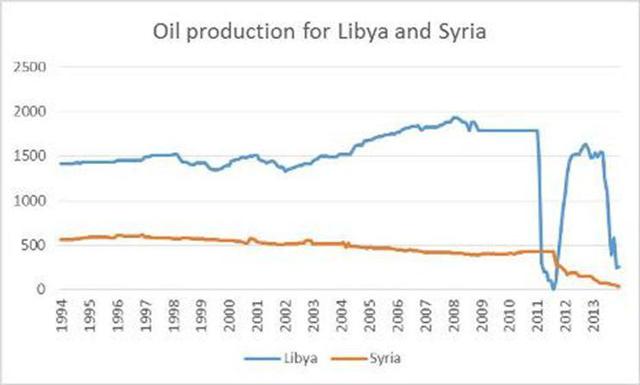 6. Iraq, Already OPEC's 2nd-Largest Producer at 3.3 Million Barrels/Day, Is Forecast Huge Production Growth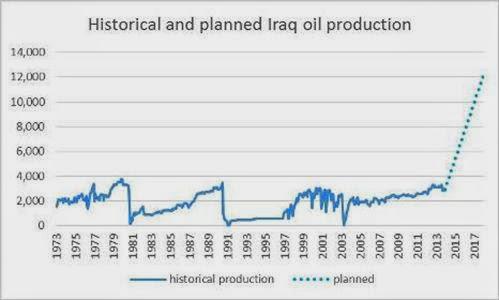 Source: oilprice.com
7. With ISIS Advances, Iraqi Civilian Deaths Now Highest Since 2007

Source: iraqbodycount.org
8. OPEC Oil Production Disruptions Are Now At Their Highest in 4 Years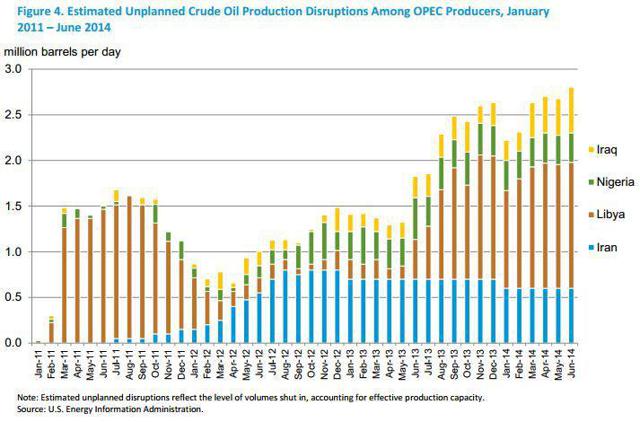 Investment Conclusions
9. Buy US Integrated Oil, Oil Services, MLP Stocks on Weakness
(JPMorgan MLP ETF: US code AMJ, other similar MLP ETFs AMLP, MLPX; iShares Oil Equipment & Services ETF IEZ, other similar ETFs OIH, XES; iShares Oil Exploration & Production ETF XOP)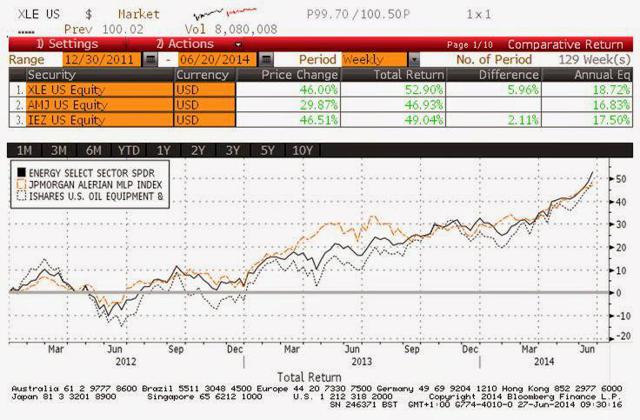 Source: Bloomberg
10. Buy US Oil, LNG Shipping On US Export Growth
(Guggenheim Shipping ETF SEA; Teekay Corp. TK)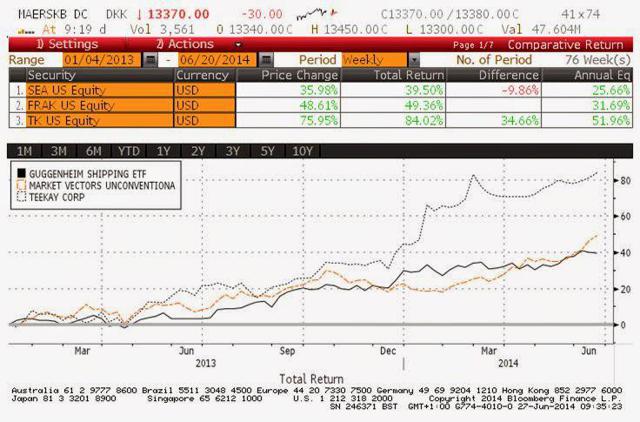 Source: Bloomberg
11. PowerShares DB Commodity Index ETF (NYSEARCA:DBC) Cheaper Hedge Than VIX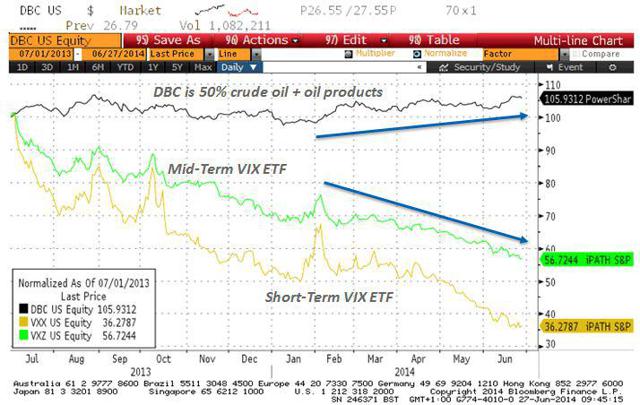 Summary
The oil sector remains a key long-term investment theme for me
World energy demand is set to continue to grow fast
World oil & gas production growth may struggle to keep up; suggesting a solid backdrop also for renewable and nuclear energy
Short-term: Geopolitical risks to OPEC oil production (principally Iraq)
US, European oil stocks to continue to outperform - Shale oil & gas exploration & production (e.g. the FRAK ETF), oil services and MLPs
Disclosure: The author has no positions in any stocks mentioned, and no plans to initiate any positions within the next 72 hours. The author wrote this article themselves, and it expresses their own opinions. The author is not receiving compensation for it. The author has no business relationship with any company whose stock is mentioned in this article.