McDonald's (NYSE:MCD) and Medtronic (NYSE:MDT) form an extraordinary pair for investors looking to maximize diversification gains. McDonald's and Medtronic have the lowest correlation of any pair of Dividend Aristocrat stocks. The two companies' correlation is only .1173.
More on Correlation
The lower the correlation, the better. Two stocks with a correlation of 1 would move exactly the same direction each day. Stocks with a correlation of 0 have no similarity to each other. Finally, a correlation of -1 would be a pair of stocks that move inverse of each other. McDonald's and Medtronic's correlation of .1173 shows the two stocks are almost completely unrelated to each other. Correlations change over time. The measurements for standard deviation and correlation in this article are all taken over the most recent 10 year period. Using long periods shows the overall relationship between two stocks, rather than a short snapshot, which is more heavily impacted by one-time events and randomness.
The Benefits of Correlation
Low correlation benefits shareholders by reducing portfolio standard deviation. The lower the standard deviation, the less your portfolio bounces around. Simply put, low standard deviation provides peace of mind. McDonald's long-term standard deviation is 20.14%, while Medtronic's is 24.13%. Buying an equal amount of McDonald's and Medtronic will result in holdings that have a standard deviation of just 16.60%. Standard deviation is reduced about 6 percentage points due to the low correlation of these two stocks.
McDonald's and Medtronic are Very Different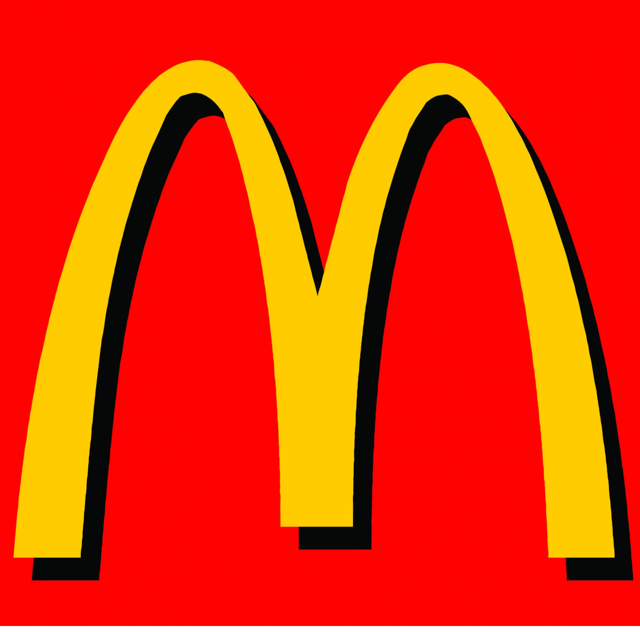 Click to enlarge McDonald's is the largest publicly traded fast food company in the world as ranked by market capitliaziation. In 2013, McDonald's served almost 3 million people every hour.
Source: 2013 McDonald's Annual Report
The company's flagship products are the Big Mac and McDonald's Fries, among other items. McDonald's is focused on cheap food and quick service. The company has a long history of rewarding shareholders, with 37 consecutive years of dividend increases.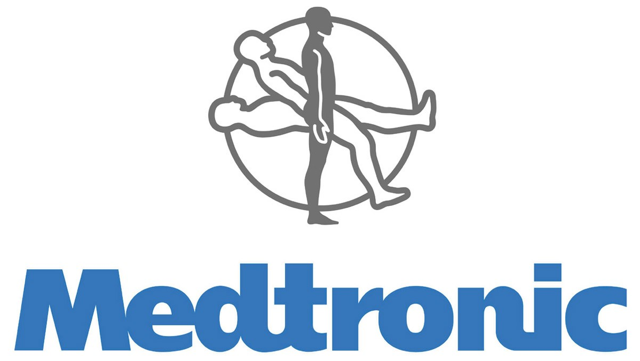 Click to enlarge
Medtronic is the world's largest medical technology company. Medtronic served over 9 million people in 140 countries last year through its medical therapies, which treat cardiac and vascular disease, diabetes, neurological conditions, and musculoskeletal conditions.
Source: Medtronic Investor Relations
McDonald's is a low-tech business that sells cheap food to consumers. Medtronic is a high-tech business that sells medical devices and therapies to health care professionals. The stark differences in business model are what makes these two businesses' stocks nearly completely uncorrelated.
McDonald's-Medtronic Portfolio Bundle
Together, an equal position in Medtronic and McDonald's would have the following characteristics:
Standard deviation of 16.60%
Dividend yield of 2.54%
Payout ratio of 46.80%
10-Year revenue per share growth rate of 6.82%
P/E ratio of 19.92
Medtronic and McDonald's both rank highly based on the 8 Rules of Dividend Investing. The 8 Rules of Dividend Investing ranks stocks with 25 or more years of dividend payments without a reduction on several quality, growth, and value metrics. Medtronic ranks at 31 out of 120, while McDonald's is in the Top 10.
What Makes McDonald's a Compelling Investment
The investment case for McDonald's rests on the company's strong brand and continued international growth. Overall, McDonald's grew revenues by 3% in the first quarter of 2014. The company expects to expand store count by about 3% in the coming years.
Source: McDonald's First Quarter 2014 Report
The company grew sales in the Asia Pacific, Middle East, Africa (APMEA) region by 7.5% for the first quarter, well in excess of overall company growth. McDonald's future is dependent upon the company continuing to expand into developing markets while simultaneously maintaining its market share in developed markets.
Source: McDonald's First Quarter 2014 Report
Shareholders of McDonald's can expect a CAGR of 8% to 10% from share repurchases (2%), dividends (3%), store count growth (3%), and increasing same store sales (0% to 2%).
What Makes Medtronic a Compelling Investment
Medtronic operates in the fast-changing medical products industry. The company must continuously innovate in order to stay competitive. Medtronic has a long history of innovation and a strong product pipeline.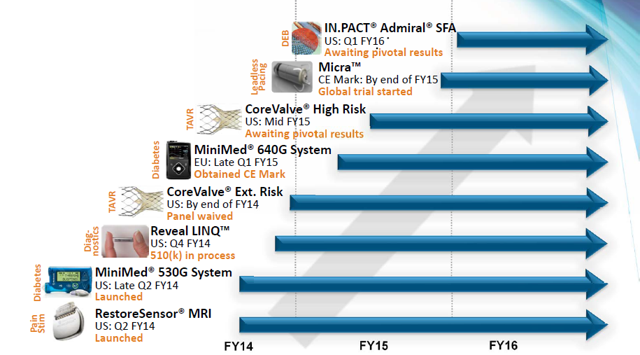 Click to enlarge
Source: JP Morgan Healthcare Conference Presentation
Medtronic's growth potential lies with emerging markets. The company has excelled at gaining market share in these markets. Emerging market revenue grew 14% for the most recent 4th quarter. Management expects double-digit emerging market revenue growth to continue into the future due to product innovation and rising per capita income in emerging markets.
Source: Medtronic 4th Quarter Report
The company also recently announced it will acquire Covidien for $42.9 billion in cash and stock. The acquisition will be accretive to earnings in 2016, and add significantly to earnings by 2018.
Medtronic management expects the acquisition will provide about $850 million in cost savings per year by 2018. The strategic rationale behind the merger is to further strengthen Covidien's already strong international presence. The merger will further combine the research and development aspects of both companies to increase the effectiveness of new product development. Finally, the deal will move Medtronic's headquarters to Ireland to capitalize on favorable tax laws in the country.
Source: Medtronic-Covidien Press Release
Closing Thoughts
McDonald's may indirectly provide customers to Medtronic due to the company's less-than-healthy menu. This is not to say that McDonald's should be regulated or is evil in any way. Customers know that McDonald's is not focused on high quality healthy food, but on cheap food made fast, and the same way every time.
Medtronic and McDonald's complement each other not because they have similarities, but because they are so different. The biggest similarity the two businesses have is their long history of rewarding shareholders through dividend payments. McDonald's and Medtronic have both coincidentally paid increasing dividends for 37 consecutive years.
Dividend Aristocrat stocks have outperformed the market by 2.88 percentage points per year over the last 10 years. Carefully selecting which Dividend Aristocrats you invest in based on the strength of the company as well as correlation to other Dividend Aristocrats will very likely enhance your risk adjusted return going forward. Out of all 54 Dividend Aristocrats, McDonald's and Medtronic are the least correlated; together, they offer the greatest gains from diversification.
Disclosure: The author is long MCD. The author wrote this article themselves, and it expresses their own opinions. The author is not receiving compensation for it. The author has no business relationship with any company whose stock is mentioned in this article.