I do not like soccer, but I'm a diehard fan of 3D Systems (NYSE:DDD). I'm not interested in joining the heavy betting on the current World Cup competition. I cannot tolerate tedious soccer games, but I enjoyed DDD's recent surge.
It looks like the market is falling in love again with DDD. The stock has rallied 19.64%+ in less than two weeks.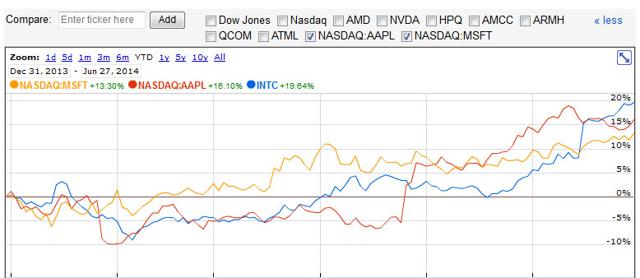 Source: Google Finance
I don't care who the best soccer players on the planet are. I only want to thank the 3D Systems believers who helped DDD stay above $26. The heavy shorting of DDD failed to bring it down to $40.
The recent surge of DDD can be attributed to the raised guidance from 3D Systems' management. On the other hand, I'd like to believe that soccer is also one of the three reasons why I still am staying with 3D Systems.
1. 3D Systems Technology Can Help Soccer Players
Nike (NYSE:NKE) will most likely use 3D Systems' printers or software to create 3-D printed cleats for soccer shoes, like it did with the football-centric Vapor series. Nike is a featured client on 3D Systems' YouTube channel.
I have no real data to support my speculative claim. I used common sense - Nike won't be included in 3D Systems' promo videos if it is not a client of 3D Systems. Two years ago, Nike was using 3D Systems' ZPrinters.
Nike also probably used 3D Systems products to create a bag for soccer players. It is a minor matter if I'm wrong about my assumptions. The important thing is that Nike is using 3-D printing to help improve athletic shoes.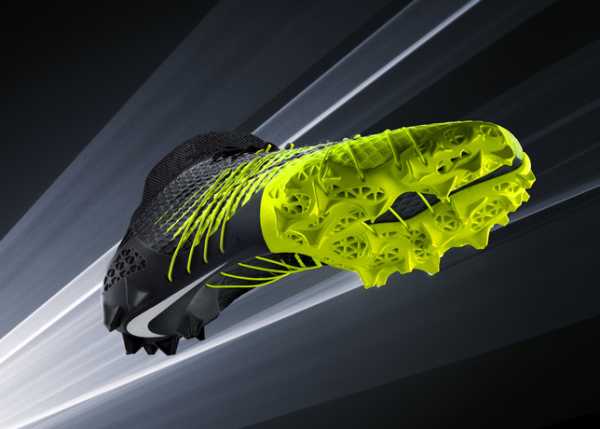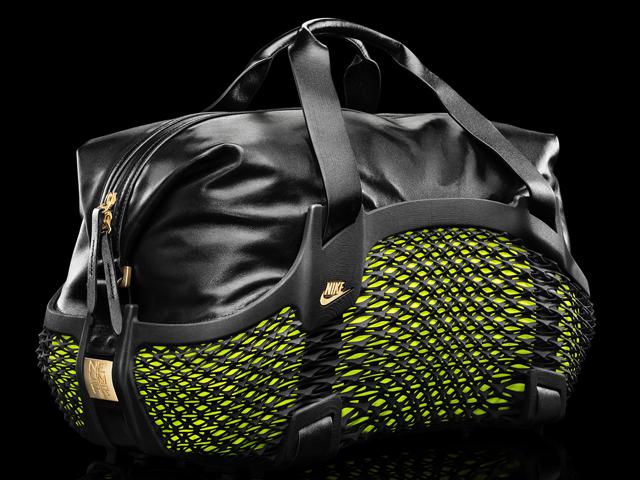 (Source: Nike)
Adidas also used two Cube printers to demonstrate the potential of additive manufacturing in athletic wear. Adidas was a client of Z Corporation, which 3D Systems bought in 2012.
Investors should appreciate the fact that 3D Systems is likely attracting the support of sportswear behemoths like Nike and Adidas. I hope 3D Systems will also acquire a company that is engaged in 3-D printing clothing, like Electroloom.
Athletic performance is not enhanced only through custom shoes. Individualized t-shirts, sweatpants, and other gear can also help athletes improve their game.
2. 3D Systems Is Strong In Healthcare
Based on the document released by 3D Systems, the company is the leading player in 3-D printing-assisted dental and medical services. The acquisition of Medical Modeling and Phenix Systems gave 3D Systems a big foothold in dental and medical applications.
3D Systems can help surgeons repair broken bones and facial/body injuries. The company can provide the printers and software products to quickly produce personalized surgical solutions to patients.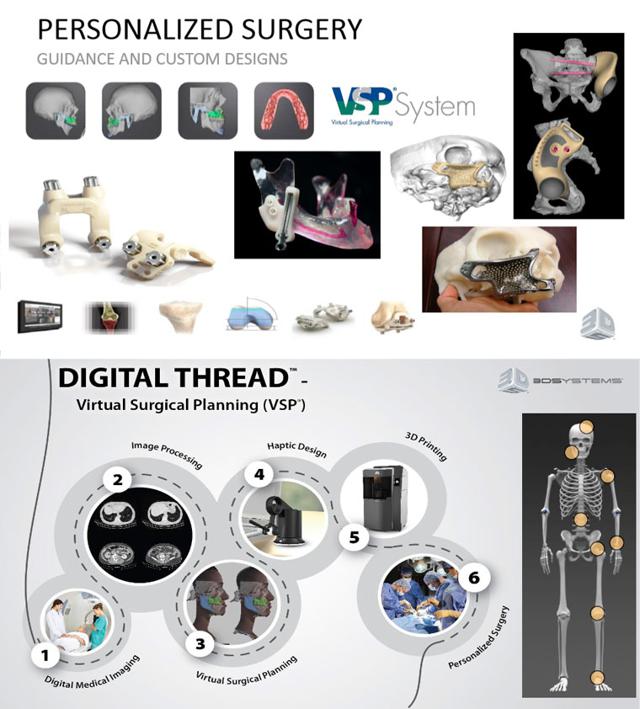 Source: 3D Systems
3. Technical Indicators Says DDD Is Still Worth Buying
The recent climb of DDD is supported by technical indicators. Barchart Opinion puts 3D Systems as a Buy. Short-term indicators average is 100% Buy. There's a big chance that DDD's upward momentum will continue this week.

Ten analysts at BarChart see DDD as a Buy, which should further support the short-term technical indicators. The technical indicators of MacroAxis also sees DDD in a positive trend.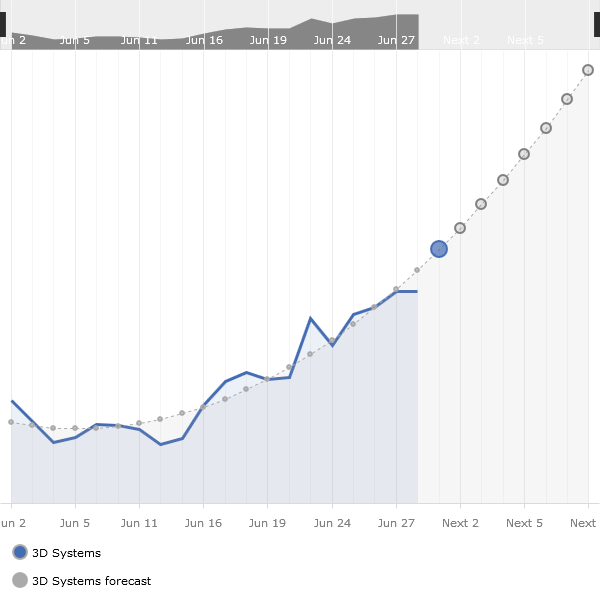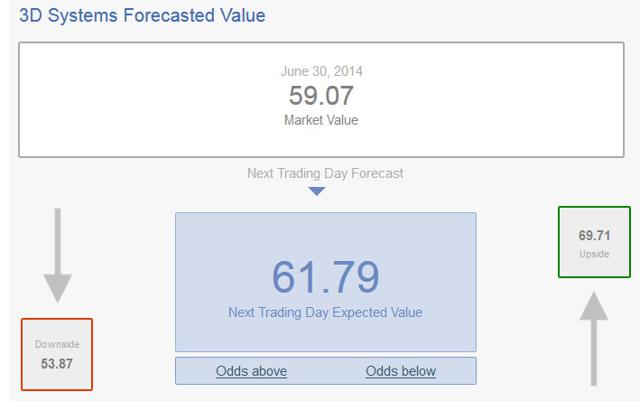 Source: Charts from MacroAxis
Conclusion
The technical indicators and the 10 BarChart analysts' bullish assessment convinced me that DDD can still go higher. I firmly believe 3D Systems can help Nike and Adidas come up with highly personalized athletic gears to make professional and amateur soccer players perform better.
3-D printed shin guards and other protective gears can minimize injuries to highly paid professionals like Ronaldo. Phenix printers and Medical Modeling can also help surgeons install accurate replacement medical part for broken bones.
I am not interested over which country will win the World Cup. I am only rooting for 3D Systems to become the undisputed champion of additive manufacturing. The current higher P/E and P/S ratios of DDD hints that more investors like this momo ticker.
Lastly, 3D Systems also released the iSense 3D Scanner accessory for the iPad. Affluent Apple tablet owners will not mind the $499 price tag of the iSense. Some of them will buy the iSense to scan their feet, so they can order a more accurate pair of custom shoes.
The shoe industry continues to ignore the issue that most right-handed humans also come with a bigger right foot. 3D Systems could help people get correct-sized shoes for their left and right feet.
DDD is a Buy for both near-term and long-term investors.
Disclosure: The author is long DDD. The author wrote this article themselves, and it expresses their own opinions. The author is not receiving compensation for it (other than from Seeking Alpha). The author has no business relationship with any company whose stock is mentioned in this article.