By Jeff Bailey
Wells Fargo (NYSE:WFC) has smoked the other big bank holding companies so far this year, as its plain vanilla brand of banking continues outshine more complex and risky business models employed by JPMorgan Chase (NYSE:JPM), Bank of America (NYSE:BAC), Citigroup (NYSE:C), Goldman Sachs (NYSE:GS) and Morgan Stanley (NYSE:MS).
WFC data by YCharts
Over time, as we've written repeatedly, the greatest competitive advantage in banking is not screwing up, and Wells Fargo has a strategy that reduces – certainly it can't be eliminated – the chances of a big mishap. That, and its belief in continuous, incremental improvement of its operations helped attract Warren Buffett to the stock and it's now the largest holding of his Berkshire Hathaway (NYSE:BRK.B).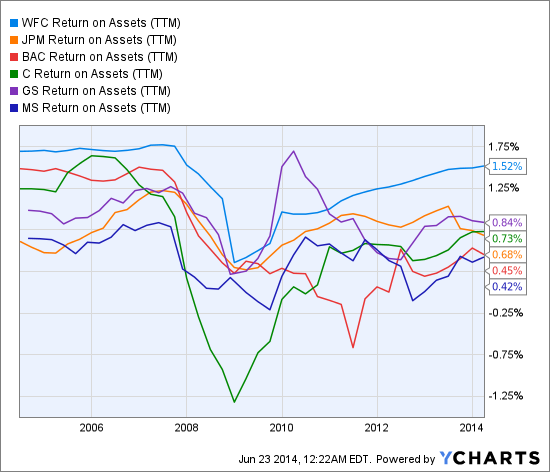 WFC Return on Assets (TTM) data by YCharts
For banks, earning a high return on assets requires unusual cost control and the ability to focus on a handful of higher-return, lower-risk businesses. The battered likes of Bank of America and Citigroup may indeed have greater potential to rise over the next couple of years, as they shed their substantial problems. But, as seen in the chart above, those banks haven't in recent memory performed anywhere near the level of Wells Fargo, based on return on assets. After the bounce, it seems doubtful they'll turn into top performers. Wells Fargo, on the other hand, can be expected to keep performing.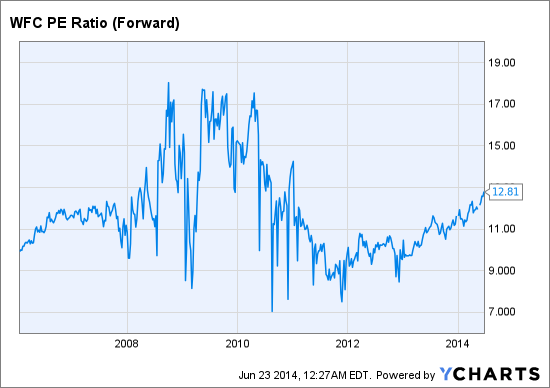 WFC PE Ratio (Forward) data by YCharts
Wells Fargo's rising valuation he helped push up the stock in recent months, using forward P/E ratio. But it remains cheap on a historical basis. And its dividend has the potential to become far more rewarding.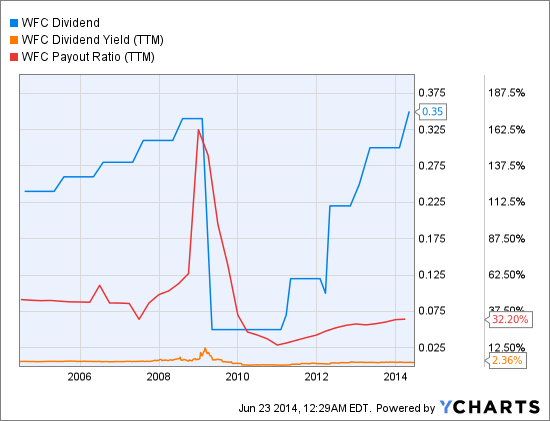 WFC Dividend data by YCharts
Disclosure: None