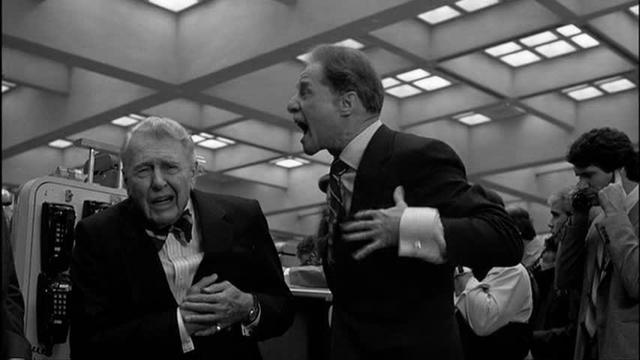 Remember when I told you last week that BlackBerry's (NASDAQ:BBRY) shorts were doomed? Well it appears that short-sellers are starting to get the picture. I woke up this morning to Quoth the Raven's prognostications that short covering had already started. The last time I checked the stock, it closed at $9.78 per share on Friday. See what happens when you take your eye off the stock, even for one day?
Indication of Short Covering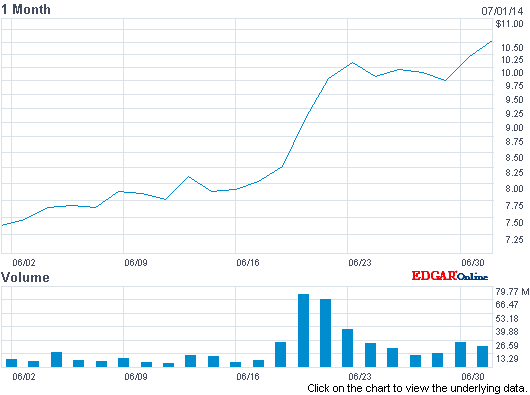 The stock closed on Monday at $10.34 (up 6% in one day) on trading volume of 22.7 million shares; average trading volume is 12.9 million shares. Trading volume had not been that high since its earnings release in mid-June when its phenomenal turnaround story was becoming concrete. "Why now?" is the magic question. "What triggered Monday's short covering?" Here are a few culprits:
BlackBerry Passport Phone Leaked
BlackBerry could be launching a new phone called the Passport. Details of the phone were leaked via crackberry.com, the site devoted to BlackBerry lovers.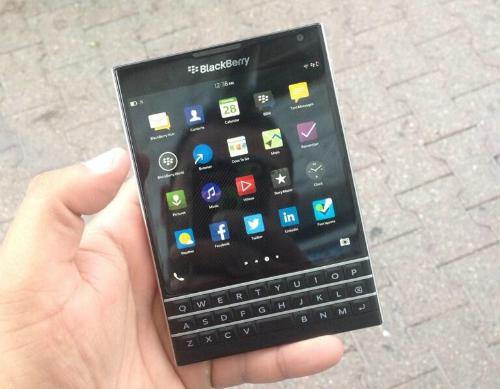 The phone appears to be the best of both worlds - a physical screen big enough to rival the iPhone or Samsung offerings, making it easier for the younger generation to surf the web. It also has a physical keyboard which would assuage old-school BlackBerry fans like myself. On the face of it, the phone looks sleek and nimble, and the fact that it will offer best-in-class security features is a given. What caused shorts to panic may have been the Passport's preliminary reviews:
Review 1: He reached into his shirt pocket and pulled out this slate-looking thing and turns it around. It was a BlackBerry Passport. I have not stopped smiling since then. I'm guessing the excitement is there among BlackBerry users considering I woke up to a fully drained phone this morning from all the twitter chatter ... In this pre-review, I'm not comparing it to any other devices because in all honesty, there is no real comparison to be made. It's in a league of its own.

Review 2: The screen is everything on the BlackBerry Passport. They finally figured it out. It's the focus here and also takes over a large amount of the duties of the keyboard. At a whopping 1440x1440 pixels, the screen is pleasantly bright and gives everything more space ... But, that's not it. The best is yet to come ... The predictive keyboard aspect goes to a whole new level. Not only can you be fancy like the keyboard on the Z10, Q10 and Z30, the keyboard is in fact touch sensitive. It's like the trackpad of a MacBook and you feel as if every part of the phone knows what you want it to do.
Angela Merkel Turns to BlackBerry
After it was revealed in 2013 that German Chancellor Angela Merkel had her phone hacked by Edwin Snowden, what phone did Merkel and her security advisors turn to? They dumped their iPhones and purchased 5,000 BlackBerry Z10s. BlackBerry could not have afforded to pay for such publicity. Monday BBC News revealed that nobody comes between Angela Merkel and her BlackBerry. Merkel's personal phone - the BlackBerry Q10 - comes encrypted by the German company Secusmart, and provides a secure link to the German government's intranet. The phone is touted as the most secure phone in the world.
The Case Against Shorts
The following chart displays BlackBerry's recent quarterly earnings. The company delivered impressive gross margins, despite declining revenues. Nobody saw this coming, especially shorts.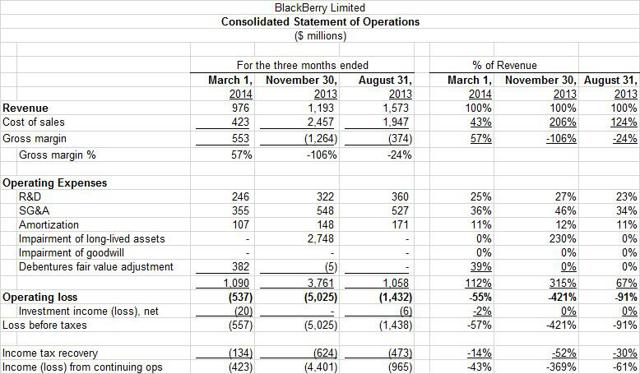 In my previous article, I made the following case against a short position:
BlackBerry CEO John Chen has been able to cut exposure to unprofitable businesses, while maintaining respectable profit margins.
BlackBerry has a $2.7 billion cash hoard to help sustain itself.
The company is cash flow positive, buying itself time for a turnaround.
Wall Street is bullish on the company, offering support to the stock.
The worst is already priced into the stock, so I am perplexed by the thesis behind any short position. However, I am clear on the case against taking a short position:
Any negative news that could move the stock (besides an overall market pullback) will not occur until next quarter's earnings release, if at all.
BlackBerry has time on its side. Time is costly to shorts.
If leaked phone details or stories of world leaders turning to BlackBerry for security can cause a short squeeze, what's going to happen when BlackBerry delivers another positive earnings report or receives another analyst upgrade?
Conclusion
The short squeeze on BlackBerry is here. I am long BlackBerry and would implore others to buy the stock now while there remains an attractive entry point.
Disclosure: The author is long BBRY. The author wrote this article themselves, and it expresses their own opinions. The author is not receiving compensation for it (other than from Seeking Alpha). The author has no business relationship with any company whose stock is mentioned in this article.
Additional disclosure: I own leaps on BlackBerry