Facebook (NASDAQ:FB) has been performing exceptionally well. User growth expansion is prodigious, the top-line is growing beyond analyst expectations, and margins continue to remain strong. Naysayers opine that Facebook will face challenges as its most lucrative user base growth (the United States & Canada) stagnates as the market begins to saturate. However, Facebook has been rapidly spreading abroad and by pivoting its strategy to cater to individual markets, it will continue to exceed analyst expectations.
Revenue Per User
It is quite apparent that Facebook has profited the most from its U.S. and Canada Users. In Q1 of 2014, it generated an average of $5.16 per user compared to the rest of the world at $0.68. Facebook has been able to grow its worldwide revenue per user a staggering 57% y/y and the rest of the world, 40% y/y, as of the last quarter. But, to continue experiencing that growth, new strategies need to be employed.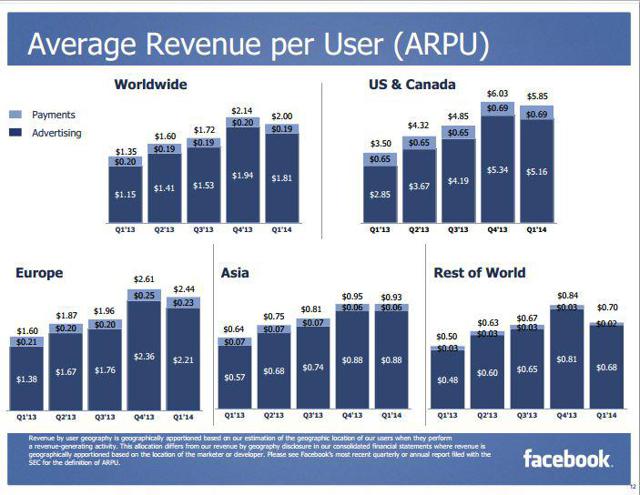 Breakdown of User Growth
As you can see, by both on real terms and a percentage basis, the U.S. and Canada user growth is the slowest out of all of the segments. Thus, the key to Facebook continuing its outperformance lies in finding better ways to monetize historically lower revenue attributing users.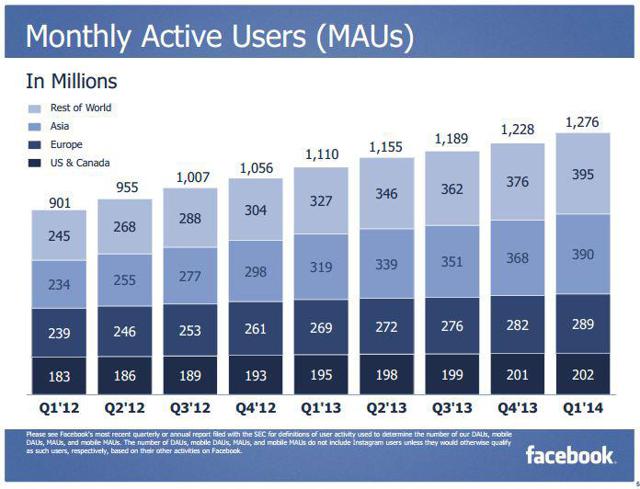 New Strategies
Many companies that attempt to employ a domestic strategy abroad falter as a consequence of not correctly understanding cultural norms. Facebook has realized this typical flaw and has tailored its strategy to conform to individual markets. Evidence of this strategy can be found on Facebook's website by looking at the vast number of job opportunities in the Global Sales Division.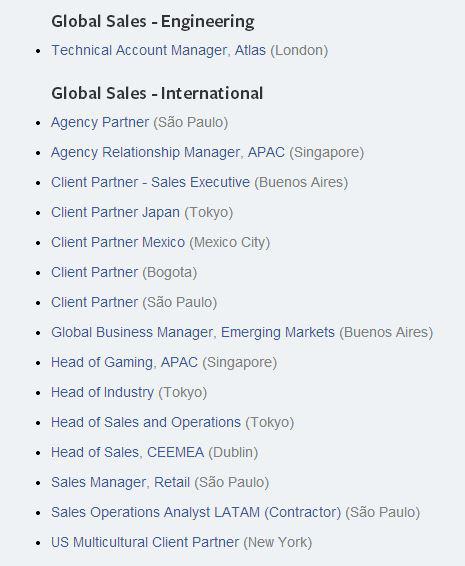 Source: Facebook Careers
India Strategy
India is one of Facebook's largest markets with 100 million users, which is up a tremendous amount from the 8 million users it had in 2010. In order to generate more revenue from these users, Facebook has researched cultural trends. One trend that it has identified is the popular "missed call" behavior. People in India often dial a number and hang up before connecting to send a signal to a family member or friend such as "I'm here" or "Give me a call back," without incurring charges.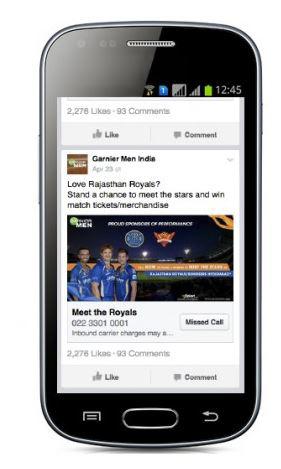 Source: The Next Web
To adhere this behavior into an advertising strategy, Facebook is now giving brands the ability to give users "missed calls" from the mobile devices by clicking or tapping an ad. After initiated, the brand will send an automated return call with content, such as music, scores, or messages from celebrity endorsers alongside a message from the advertiser. This strategy will be even more successful when you consider the fact that most India users access Facebook through mobile devices, as they do not have desktop access.
China Strategy
The original Facebook platform has long been blocked from reaching Chinese users. However, the flourishing Facebook-owned Instagram is allowed by the government. Instagram has been growing rapidly in China with its partnership with the microblogging powerhouse Weibo (NASDAQ:WB). Facebook is rumored to be planning opening a sales office in China in order to facilitate ad sales on Instagram within the country. With China having 700 million active smartphone users, this presents a wonderful opportunity for Facebook to tap into generating revenue from the untapped country.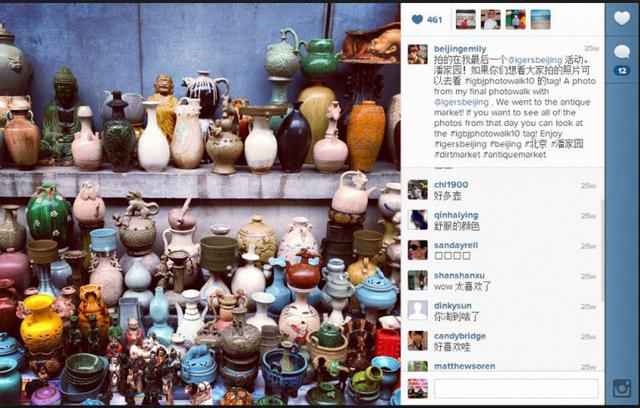 Source: IBTimes
Overall Strategy Improvement
Targeting of ads is crucial for advertisers and for users. Users that see ads that are not tailored to their interests are less likely to click on them and are more likely to be annoyed by them. Facebook has updated its platform to give advertisers access to more user data to create more relevant ads.
Facebook will be able to use browsing data from other sites and give that information to allow for higher engagement rates. Users are given the option to opt-out of this program, which seemed to assuage many concerns when the news broke of this update. The vast percentage of people will not opt-out, but giving users the option mitigated indignation with the change. Further, Facebook has given users transparency into their ad experiences. A button next to the ad will allow users to hide ads that they do not like, get more ads similar to it, or see why they are getting those types of ads. Crowd-sourcing more relevant ads in this manner is a powerful strategy.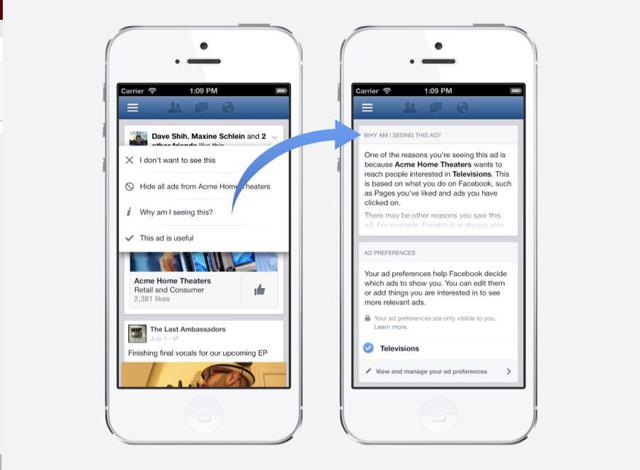 Source:KO Marketing Associates
Bottom Line
Although Facebook's most lucrative markets, U.S. and Canada, are experiencing stagnant user base growth, novel strategies will allow for revenue growth to continue at an exceptional rate, in international markets. Tailoring strategies to individual markets is a brilliant maneuver, and will drive top-line growth moving forward. The alteration to allow more relevant ads will further expand engagement rates and enhance the user experience. Facebook is firing on all cylinders and is a solid long-term investment to add to a portfolio.
Disclosure: The author is long FB, and also owns FB LEAP Call Options. The author wrote this article themselves, and it expresses their own opinions. The author is not receiving compensation for it (other than from Seeking Alpha). The author has no business relationship with any company whose stock is mentioned in this article.