Investors should be relieved that Google (NASDAQ:GOOG) (NASDAQ:GOOGL) bought Songza instead of Pandora (NYSE:P). The search giant was estimated to have paid more than $15 million to acquire Songza. However, I'm sticking with $15 million for the sake of simplicity.
Songza's acquisition is in line with Apple's (NASDAQ:AAPL) $3 billion purchase of Beats Electronics. Apple now owns Beats Music - which boasts superior human-curated playlist creation.
Investors should appreciate that Google did not have to spend $3 billion to acquire the same feature for its overall streaming music strategy.
Songza Was Cheap
Songza, like Beats Music, emphasizes human-curation over pure computerized algorithm like what Pandora is using now. The rumored $15 million purchase price is cheap considering Songza already boasts 5.5 million mobile users.
The 2.77 Price/User of Songza is also much lower than the 38 Price/User ratio ($19 billion for 500 million users) of Facebook's buyout of WhatsApp.
A Pandora buyout would have cost Google at least $6 billion. I do not like Pandora's ad-supported growth focus. Pandora, despite its 77 million users and supposedly superior playlist creation algorithm, has failed to make a profit until now.
The Songza acquisition is therefore safer for Google investors. Advertising to streaming music users is much more difficult than search advertising. If Google really wants to please its investors, it should focus on enticing customers to upgrade to paid music streaming subscriptions.
Sirius XM (NASDAQ:SIRI) is trading with a P/E higher than Google because SIRI's business model is still superior to the ad-supported policy of Pandora.
Songza's buyout is a probable long-term tailwind for Google. The massive online and mobile presence of Google should help Songza encourage more people to sign up for premium subscriptions.
The Ban on Explicit Porn Ads
Google investors should also not worry about the company's recent move to ban explicit porn ads over its AdWords platform. This act will not necessarily lead into substantial reduction in advertising money for Google. Yes, internet porn is big business and Google is not going to stop making money from it.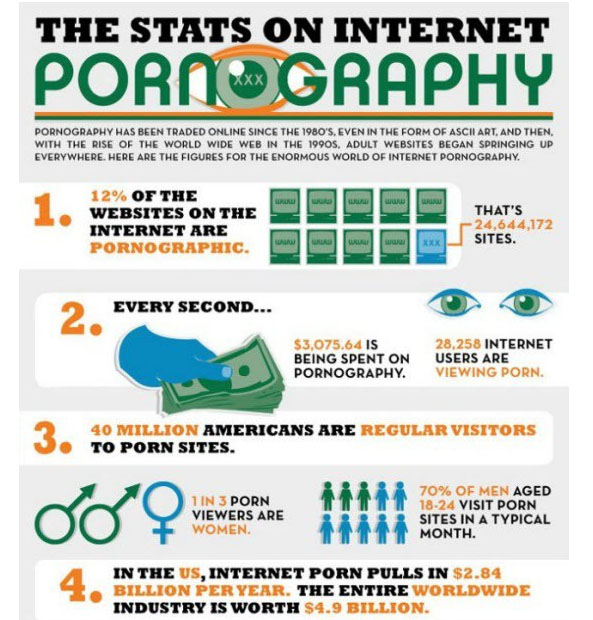 The new AdWords policy is not a ban on porn ads. Google just wants its porn-related advertisers to clean up their banner ads. Some pornography-related sites will not like this new policy of Google but many of them will comply. Advertising through AdWords is still more effective than using Bing or Yahoo (NASDAQ:YHOO).
Google is still the most dominant player in online search. Advertisers, porn-related or not, will be better off using Adsense to get the best out of their ad money.
Here is a screenshot of Google's email to porn-related advertisers.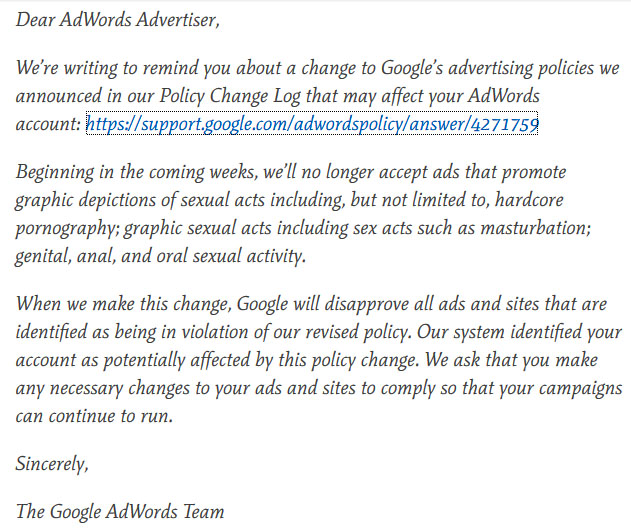 Source: pornharms.com
Google's search engine still shows results for porn-related searches. Google's own AdWords policy makes it clear that the company allows promotion of pornography within certain limitations.
Conclusion
Google's ad revenue will not severely suffer from the new policy on porn-related ads. Songza is a long-term bet that human-curated playlist approach may become popular in the future. Google is better off competing, rather than buying, Pandora.
The company can leverage its Android OS dominance to make Songza more attractive to smartphone and tablet users. Google is still a BUY.
GOOGL has underperformed this year against its mega-cap peers. However, opportunistic investors looking for bargains can include GOOGL, GOOG to their portfolios.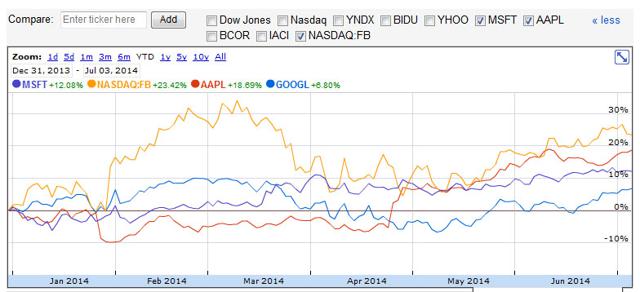 Google is adeptly countering Facebook's (NASDAQ:FB) mobile advertising threat through app indexing. This initiative should help Google deliver more ads to mobile users. Smartphone users spend most of their time on apps.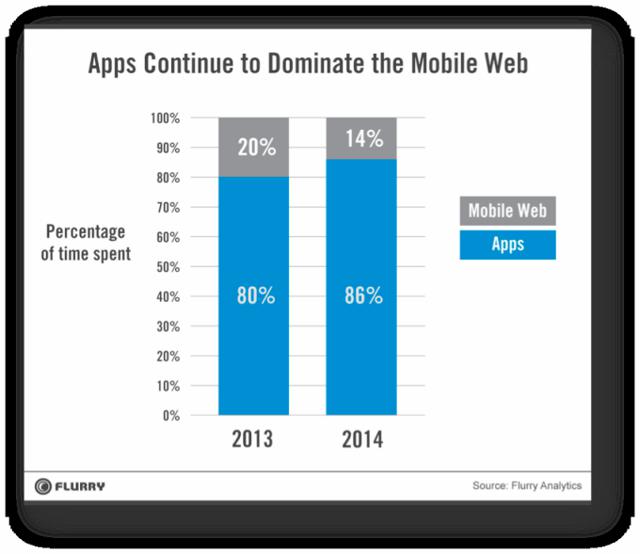 Barchart Opinion's technical indicators algorithm gives GOOGL an overall average score of 80% Buy. Macroaxis' forecast chart below is also positively in favor for GOOGL. Macroaxis is guesstimating a Next Trading Day expected value of $605.82 for GOOGL.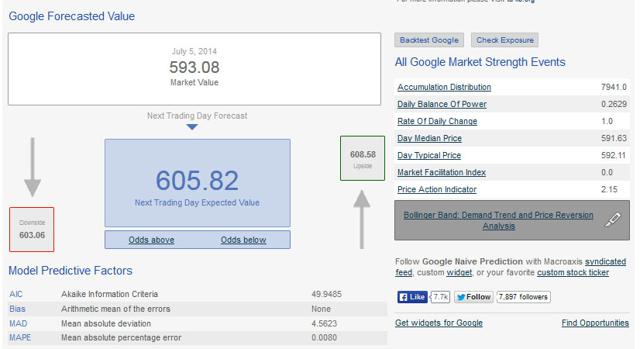 Source: macroaxis.com
Seeking Alpha users should also appreciate the Buy recommendations of 25 analysts for GOOGL.
Disclosure: The author is long FB, AAPL, SIRI, YHOO. The author wrote this article themselves, and it expresses their own opinions. The author is not receiving compensation for it (other than from Seeking Alpha). The author has no business relationship with any company whose stock is mentioned in this article.