The latest efforts to get the wind energy industry moving again is backed by an Internet giant, and it may give wind ETFs the power they need.
Google (NASDAQ:GOOG) is investing in an estimated $5 billion power transmission system off the East Coast. The goal is to ultimately bring wind power to 2 million homes on the East Coast. Janet Babin for MarketPlace reports that this underwater transmission system will span 350 miles of coastline, from New Jersey to Virginia.

The investment is intended to actually increase wind energy construction along the East Coast – the largest barrier to the spread of wind energy. Yale Environment on Reuters reports that developing the nation's offshore wind potential would also create $200 billion in "new economic activity" and 43,000 jobs.

Another interesting fact: The Department of Energy report said that if offshore wind farms are densely developed along the U.S. coastline, such installations could theoretically provide four times the electricity capacity that now exists here.
As you can see by looking at the trend lines, wind energy has suffered this year – in the last six months alone, both wind ETFs have lost about 32%.
PowerShares Global Wind Energy (NASDAQ: PWND)
click to enlarge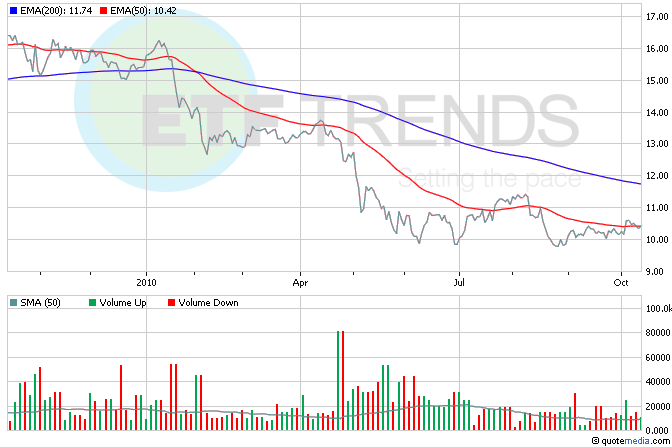 First Trust Global Wind Energy (NYSEArca: FAN)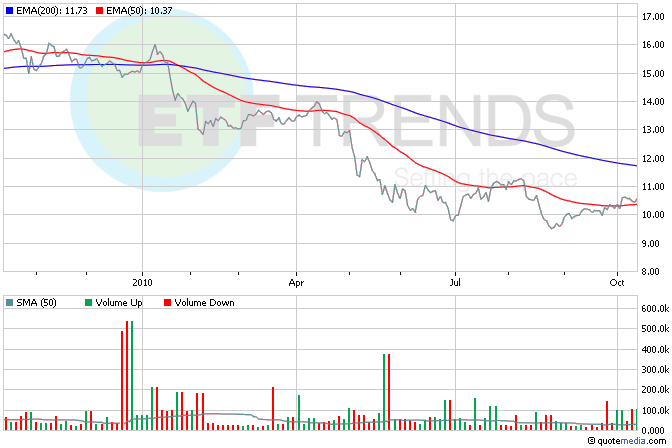 Tisha Guerrero contributed to this article.
Disclosure: None