Looking for value in today's stock market is very difficult, and it can be challenging for some investors. We have recently developed some tools to help investors identify value, and in this example, we are using those tools to compare two companies who might both be considered value plays. The first is JPMorgan (NYSE:JPM), and the second is Noble Energy (NYSE:NE).
First, these stocks each trade at about 10x earnings (P/E), after one-time items are excluded from the results. One-time events are not part of our analysis of value. The SPDR S&P 500 Trust ETF (NYSEARCA:SPY) trades above a 17x P/E, which makes these two stocks appear to have relative value.
However, when you peel back the layers, you start to see something interesting. The first graph below demonstrates the 12-month trailing Y/Y earnings growth rates for JPM and NE. For example, if this were the second quarter and we would take this + the past 3 quarters = 4 to get the trailing 12-month data, and then compare that to the same trailing 12-month data from the second quarter of the prior year.
The trajectory of both of the growth charts below reveals something very interesting. Growth at JPM has been sliding, where growth trends at NE have been increasing. Certainly there are undulations in each, but the trend is quite clear.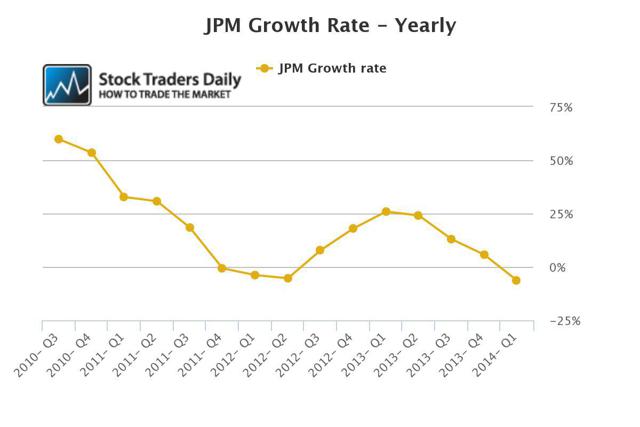 Click to enlarge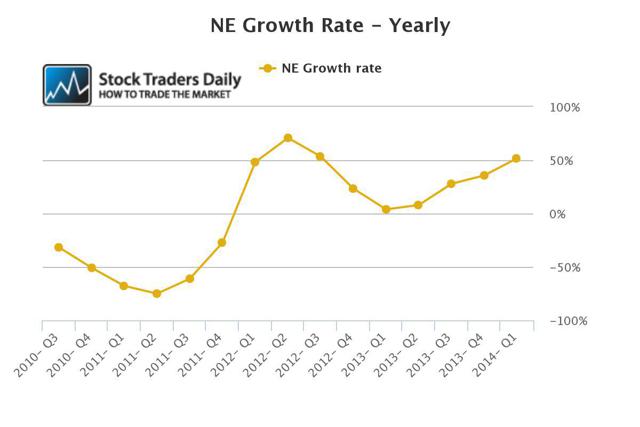 Click to enlarge
Revenue trends are also very revealing, and as we can see, JPM revenue has flat-lined, while revenue at NE has more than doubled since 2011.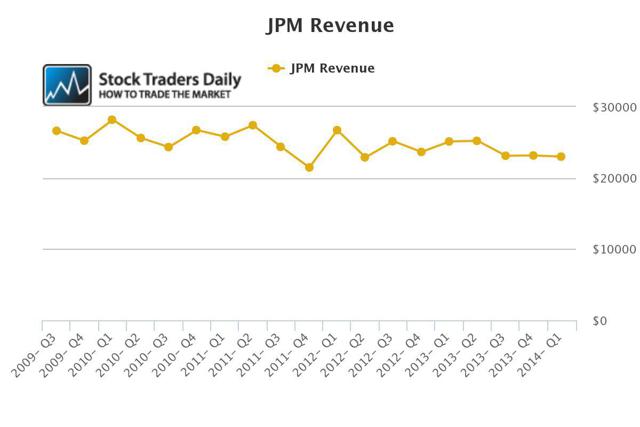 Click to enlarge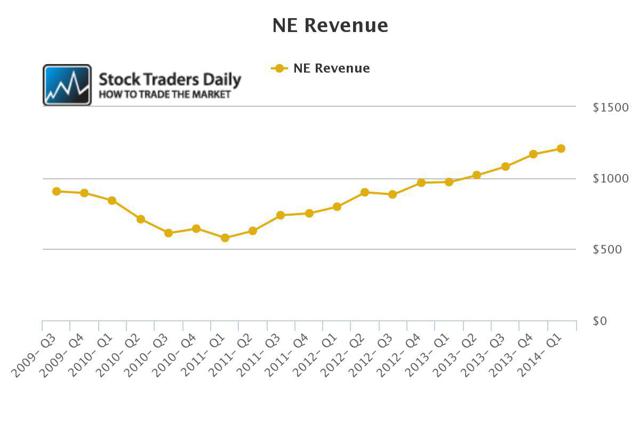 Click to enlarge
Then we have the stock price chart. This shows that JPM has been steadily increasing, even though earnings growth has been deteriorating recently (revenue flat-lining), and NE stock has been flat, while earnings growth has been increasing recently (revenue too).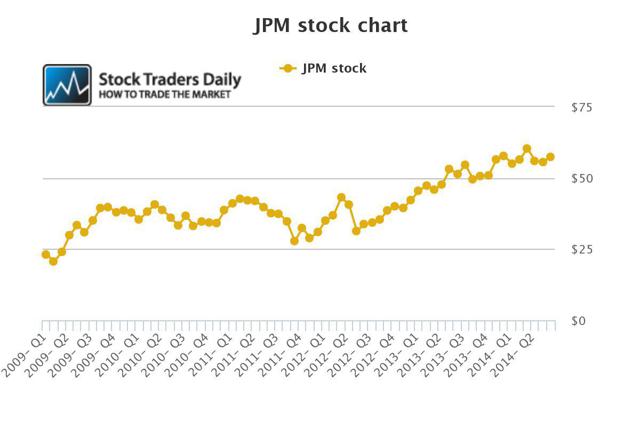 Click to enlarge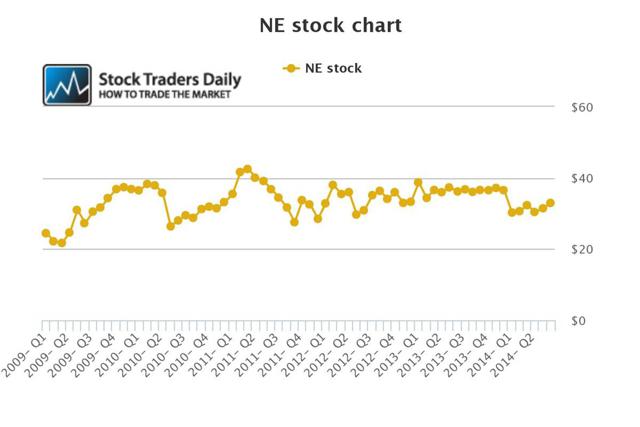 Click to enlarge
Dividends also play a role, and we have detailed those of course, but for investors looking for value, the discussion above is revealing. More analytical work obviously needs to be done to draw final conclusions, but the analytical tools that make up our report for JPM and our report for NE help to make a clear distinction. NE has been growing nicely recently but its stock has not, while JPM has not been growing but its stock has been moving up.
Disclosure: The author has no positions in any stocks mentioned, and no plans to initiate any positions within the next 72 hours.
Business relationship disclosure: By Thomas H. Kee Jr. for Stock Traders Daily and neither receives compensation from the publicly traded companies listed herein for writing this article.