Flying By The Seat Of Our Pants?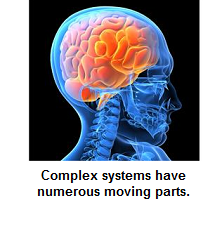 If we were to ask a brain surgeon, what is your approach just after a procedure begins; it is unlikely their response would be along these lines:
We basically just figure it out as we go along, hoping our intuition will produce a favorable result.
Financial Markets Are Complex Organisms
Just as the human brain is an extremely complex organ, the financial markets have an almost infinite number of factors that ultimately determine the value of our investment portfolios. Therefore, it is unlikely that "figuring it out as we go along" will produce favorable investment outcomes. In the present day, there are numerous and somewhat conflicting signals. On the bullish end of the spectrum, growth in the United States appears to be picking up and the Fed has been extremely accommodative. However, the economic bears can point to low inflation in Europe (fear of deflation) and rising prices in the United States that may force the Fed's hand.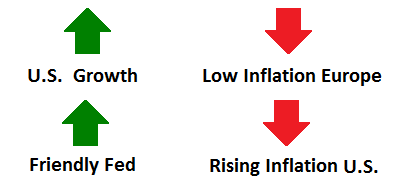 Investors Need A Consistent Approach
While we are not brain surgeons, our guess is that surgery involves somewhat of a "flow chart" or "if, then" approach. For example, if bleeding needs to be contained, then there are specific steps to address the unfavorable situation. An investment risk management plan works in a similar manner by having specific and executable strategies that follow an "if the market does this, then we will do this" script. A recent bullish example surfaced on June 8 as observable evidence began to surface in equities favor. The evidence allowed for a prudent "bump up" to the growth side (NYSEARCA:SPY) of our portfolios.
Earnings Coming Soon
One of the most important factors impacting investment values is corporate earnings. Earnings season is right around the corner and expectations have been rising in recent weeks. From Reuters:
Many factors point to second-quarter earnings poised to surprise substantially to the upside. There is a slight chance that profits for S&P 500 companies could return to double-digit growth for the first time in nearly three years. After Thursday's strong U.S. employment report, some economists have begun talking up prospects for a 4.0 percent annual growth rate in gross domestic product for the April-through-June period, a dramatic snap back from the first quarter's contraction of 2.9 percent. "It's a strong report that capped off a strong quarter. Everything in the report points to 4 percent growth in the second quarter," said Stuart Hoffman, chief economist at PNC Financial Services in Pittsburgh, referring to June's jobs data.
IMF May Lower Global Forecast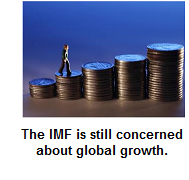 While the news in the United States has been improving, the International Monetary Fund hinted at the possibility of lowering their forecast for global growth. From Bloomberg via Yahoo Finance:
International Monetary Fund Managing Director Christine Lagarde signaled a cut in the institution's global growth forecasts, saying investment is still weak and that risks remain in the U.S. even as its rebound accelerates. "The global economy is gathering speed, though the pace may be a bit less than we previously predicted because the growth potential is lower and investment" spending remains lackluster, Lagarde told the Cercle des Economistes conference in Aix-en-Provence, France.
A Bearish If Then Plan
The big picture for stocks looks favorable, but we all know things can change. Therefore, it is prudent to have your bearish flow diagram in place while the sun is still shining on the economic and stock market bulls. The topic of managing risk in a mature bull market was covered in detail on January 17.
Fed Could Spoil Bullish Party
The Fed is and has been extremely helpful to equity investors. Inflation could change that. Since part of the Fed's dual mandate is price stability, recent developments on the inflation front, especially food prices, needs to be monitored with a prudent dose of concern. From The Wall Street Journal:
As Fed officials debate when to start raising short-term interest rates to prevent the economy from overheating and causing inflation, Fed Chairwoman Janet Yellen has signaled she wants to take her time. Broad measures of inflation have been running below the Fed's 2% target for more than two years, but show signs of picking up. And the unemployment rate has fallen to 6.1% from 7.5% a year ago, which suggests that slack in the labor market is diminishing and the risk of overheating is gradually rising. A broad rise in inflation would be an added signal that the time to move on rates is nearing. That is putting pressure on the Fed to separate food inflation signals from noise…Ms. Yellen noted in her most recent news conference that inflation readings have been "a bit on the high side" lately, but warned "the data that we're seeing is noisy." But divisions are emerging on this question. "I don't think the past few months are entirely noise," Richmond Fed President Jeffrey Lacker retorted after a June 26 speech in Lynchburg, Va.
Investment Implications
Monday's "give back" in stocks falls into the normal volatility category. Even with Monday's weakness, the bullish look of the stock vs. bond (NYSEARCA:AGG) chart below, as described in detail on June 25, remains intact.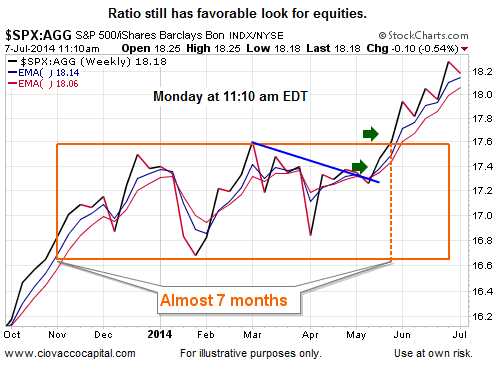 When the evidence shifts in a material manner, we are happy to make the necessary defensive adjustments. For now, even with Monday's weakness, the evidence calls for ongoing exposure to U.S. stocks (NYSEARCA:VTI) and leading market sectors, such as technology (NASDAQ:QQQ). You may say, "I don't need a systematic approach, I can rely on the experts at the firm I work with". That may be the case, but as covered on June 27, Wall Street experts were not particularly helpful in terms of predicting bearish outcomes in 2008.
Disclosure: The author is long SPY, VTI. The author wrote this article themselves, and it expresses their own opinions. The author is not receiving compensation for it. The author has no business relationship with any company whose stock is mentioned in this article.