By Sumit Roy
Oil production growth in the U.S. has been concentrated in two states and three formations.
United States oil production is surging to new heights week after week, but where exactly is all that oil coming from? The Energy Information Administration answers that question in a new report, and the figures are quite surprising. According to the EIA, almost all of the growth has come from only two states: Texas and North Dakota.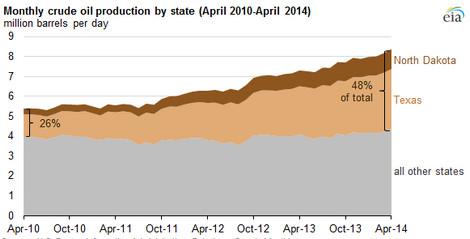 Fueled by the Permian Basin, the Eagle Ford Shale and the Bakken Shale, Texas and North Dakota now account for half of all oil output in the U.S. Annual oil production growth in the two states has averaged 28 percent and 37 percent, respectively, since April 2010. That's in sharp contrast to the rest of the U.S., where output has only climbed 2 percent per year in the same period.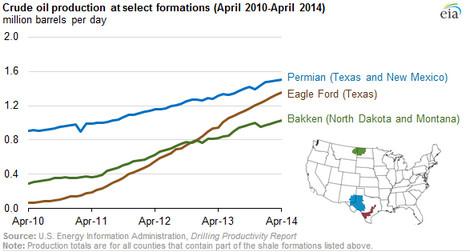 The big loser in the oil boom? The Gulf of Mexico. There, output has declined precipitously and the region now only accounts for 17 percent of the nation's output, down from 27 percent four years ago. With plenty of investment opportunities in Texas and North Dakota, oil companies have shunned their less-appealing Gulf of Mexico assets, leading to a natural decline in output there.