While it has largely been ignored amidst the weak international economic data and bank troubles in Portugal, Thursday's release of jobless claims was a bright spot. While economists were expecting first time claims to come in at 315K, the actual level was 11K lower at 304K. Since the recession ended in 2009, there have only been two other weeks where claims saw a lower weekly print.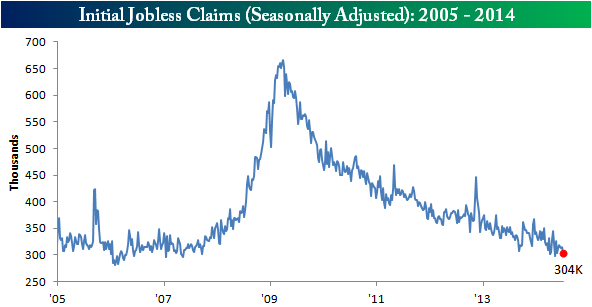 With this week's decline in claims, the four-week moving average also declined, falling from 315K down to 311.5K. This is now just 1K above the post-recession low of 310.5K that we saw six weeks ago at the end of May.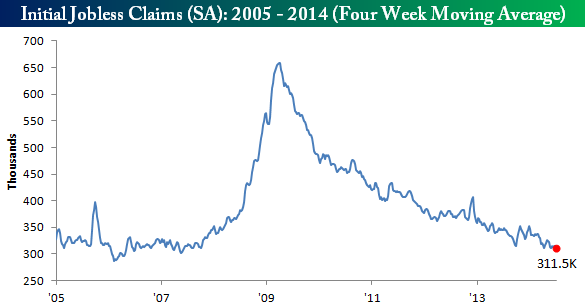 On a non-seasonally adjusted basis (NYSE:NSA), jobless claims rose by 16.5K to 322.2K. In spite of the increase, for the first week of July it is an extremely low level. As shown in the chart below, the average level of NSA claims for the current week of the year is more than 100K above current levels, and there hasn't been a single year since the start of 2000 where claims for the first week of July were lower.