By Sumit Roy
Natural gas inventories rose by 93 bcf last week, above expectations.
Natural gas was last trading down fractionally to $4.15/mmbtu after the Energy Information Administration reported that operators injected 93 billion cubic feet into storage last week, above the 88 to 92 bcf most analysts were expecting.

The latest injection was above last year's build of 82 bcf and above the five-year average build of 73 bcf.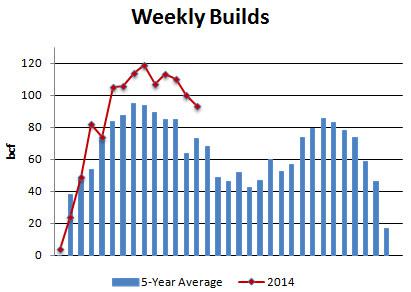 In turn, inventories now stand at 2,022 bcf, which is 665 bcf below the year-ago level and 759 bcf below the five-year average (calculated using a slightly different methodology than the EIA).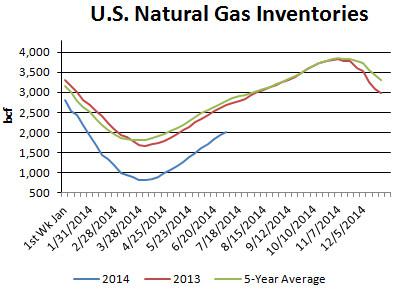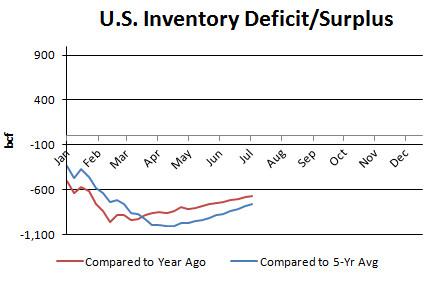 The weather last week was close to seasonal norms.

According to the Edison Electric Institute, utilities generated 83,612 GWh in the week ending July 5, up 2.2 percent from a year ago.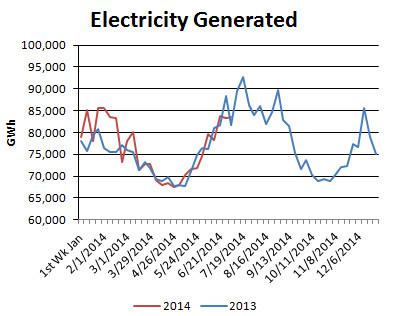 Looking forward, the NOAA's 6- to 10-day outlook calls for much-cooler-than-normal temperatures across a broad swath of the country, and warmer-than-normal temperatures in the South and parts of the West.

NOAA 6- TO 10-DAY OUTLOOK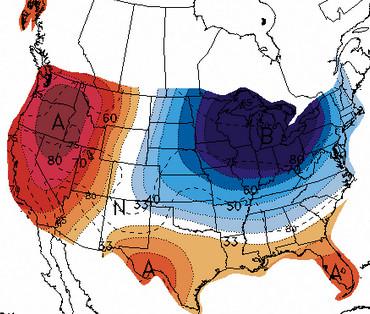 Meanwhile, Baker Hughes reported that the number of rigs drilling for natural gas in the U.S. fell by three to 311 last week.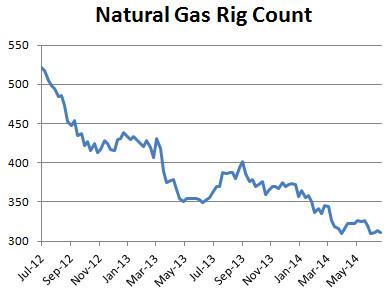 Natural Gas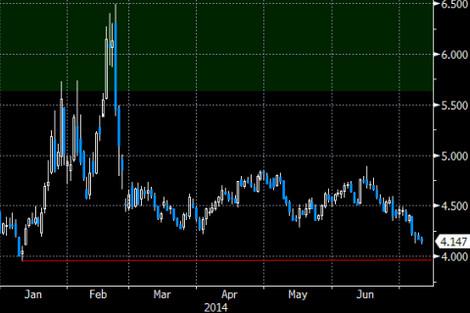 The latest inventory data from the EIA were neutral, as the inventory deficit against the five-year average fell from 780 to 759 bcf and the deficit against last year fell from 676 to 665 bcf.

Natural gas prices have fallen significantly over the past week as traders anticipate a big reduction in the inventory deficit this month. Based on the latest forecasts, the weather in July is expected to be extremely mild in the population-dense areas of the Midwest and Northeast. Thus, injections over the next few weeks will be substantially higher than those seen last year in July.

Based on current trends, it wouldn't be surprising to see the year-over-year inventory deficit fall close to 500 bcf in August.

The technical backdrop is bearish for natural gas as well. The recent breakdown below the $4.25/mmbtu support level leaves prices vulnerable to a steeper fall to the year's low at $3.96.

Bottom Line: In the short term, bears are in control of the market; downside momentum could send prices below $4.