Situation: Zulily (NASDAQ:ZU) flew high post its initial public offering at $22 per share, but growth concerns brought it back from its 52 weeks high. Zulily, although pricey by most valuation methods is in high growth mode and has better profit margin prospects than rival Amazon. Because of valuation, I am currently neutral on Zulily, but on a pullback it could be a good growth investment.
Business Overview: Zulily is a disruptive e-commerce company built to address a retail experience for moms that it believes has become uninspiring due to the concentration of sales among mass retailers and the commoditization of merchandise. Zulily distinguishes themselves by offering a fresh and affordable selection of products that inspires moms to shop. Their merchandising team constantly scours the market for new and unique brands in children's apparel, women's apparel and other product categories, such as toys, infant gear, kitchen accessories and home décor. Once they find these brands, they invest in photography and editorial content to tell each brand's story in our fun and engaging voice. Zulily then sells these products through their flash sales model, creating an impulse-driven shopping experience that delivers entertainment, value and convenience for moms anytime and anywhere.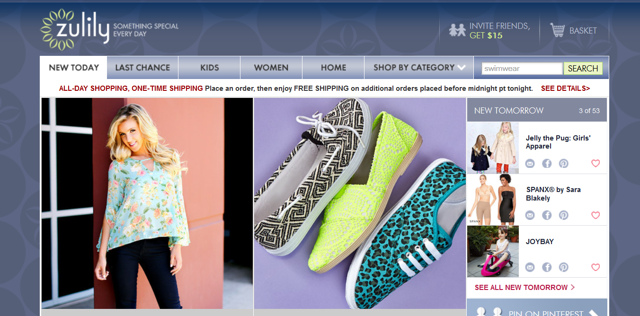 Zulily Can Be Viewed As Facebook For Shopping With A Similar Addictive Component: Zulily is more about exploring whereas Amazon is more transaction focused. Zulily has seized a market that has a lot of time to explore clothing options, namely 26-45 year old women with median household incomes of $75,000.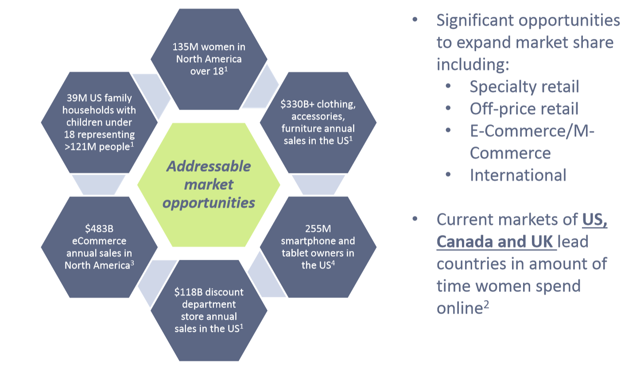 Strong Operating Metrics In Latest Quarter: Zulily showed strong growth in most recent quarter, guiding for revenue of $1.2 billion for the 2014 fiscal year. The company has featured 13,000+ brands to date. The company is also looking to improve its gross margin to 30% of sales and Adjusted EBITDA to 13% of sales with time.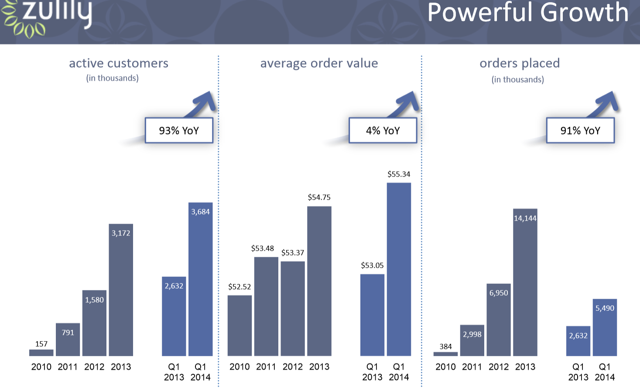 Valuation: Utilizing discounted cash flows and other forward looking valuations, analysts are projecting a price of $48 (33% upside). If you believe the growth prospects will continue and assign Zulily a premium valuation, you can rationalize a purchase at these prices. Additionally, the high short interest with high borrowing costs provides the potential for upside via a short squeeze.
Disclosure: The author has no positions in any stocks mentioned, but may initiate a long position in ZU over the next 72 hours. The author wrote this article themselves, and it expresses their own opinions. The author is not receiving compensation for it (other than from Seeking Alpha). The author has no business relationship with any company whose stock is mentioned in this article.