By Bryan McCormick
US stock index futures are flat this morning to mixed, fluctuating around the unchanged line. This follows a mixed session in Asian markets overnight, and a fractionally down session in European markets.
The dollar is trading lower against its basket, with all currency pairs stronger against it. This move lower has helped to support commodity prices this morning.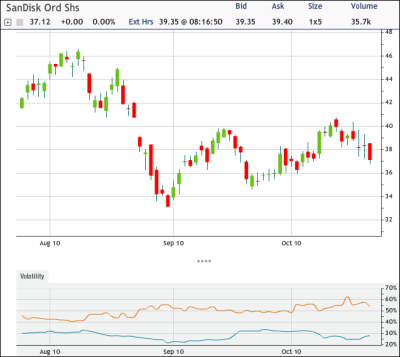 With the US government having thrown down the gauntlet to exporting nations on current account imbalances ahead of the G20 meeting, a move most expect to fail, it appears that traders are discounting any prospect of joint action this weekend.
With no economic news releases today, the focus in the U.S. market is on earnings reports. Amazon.com (NASDAQ:AMZN) disappointed last night on margin outlook and is trading lower by 3.5 percent this morning.
Citrix Systems (NASDAQ:CTXS) is trading lower by 4 percent on what appears to be an essentially in-line outlook for future quarters. Traders may have been expecting something more bullish.
SanDisk (SNDK) is bucking the downtrend this morning, trading up nearly 5 percent on a strong EPS number. Revenues were lighter than expected.
For Monday, a few notable earnings releases include those from Amgen (NASDAQ:AMGN), Cabot Oil & Gas (NYSE:COG), Lorillard (NYSE:LO), Masco (NYSE:MAS), Plum Creek Timber (NYSE:PCL), and Texas Instruments (NYSE:TXN).

Disclosure: No positions