Malaysia is on an economic expansion plan after a new budget was revealed. Is the plan enough to bring this country and its exchange traded fund into economic prosperity?
Presenting the budget, the prime minister outlined the challenges the country is facing in terms of attracting foreign direct investment. So the 2011 agenda has a lot to do with expanding the economy, to boost appeal to investors. Jijo Jacob for International Business Times reports that Prime Minister Najib Razak, who is also the finance minister, plans to accelerate spending by 2.8% while the deficit is projected to shrink just 0.2% to 5.4% of gross domestic product, down from the current 5.6%.
It is apparent that focus is that the economic upswing continues and showed once again that the top priority was the implementation of new measures to improve the operating environment for business and lift private sector investment. According to Bernama, domestic demand has remained especially solid.
If private foreign investment does flourish, the economy may see higher expansionary numbers than the predicted 5%-6% for 2011.
iShares MSCI Malaysia Index Fund (NYSEArca: EWM)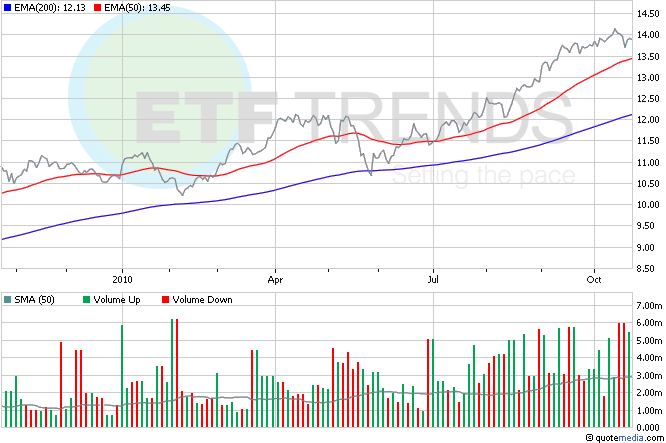 Tisha Guerrero contributed to this article.
Full Disclosure: Tom Lydon's clients own EWM.