Usually during the summer, the box office sees very few weeks where three new movies open in wide release, but this weekend will be one of them. Firmly entrenched in the back half of the summer season a trio of films are ready to try and goose ticket sales and possibly the stock prices for three major entertainment companies.
Here's a look at how each could fare:
Universal (a subsidiary of Comcast (NASDAQ: CMCSA))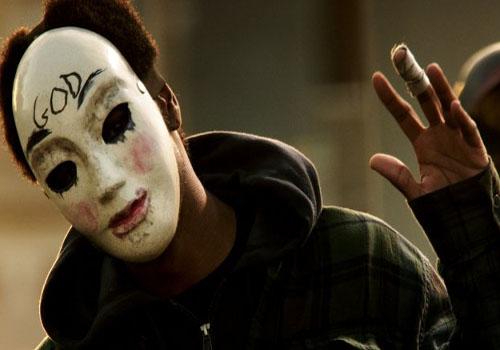 (credit: Universal)
Universal kicks it off with The Purge: Anarchy, the third of its seven summer flicks. A subsidiary of Comcast, the studio is a major cog in the corporation's arsenal and has had a successful year thus far thanks to Ride Along, Non-Stop and early summer comedy Neighbors. However it hasn't all been smooth sailing as when we last left Universal executives were still smarting over Seth MacFarlane's misfire A Million Ways To Die In The West.
The comedy under-performed with just $16 million in its opening weekend and got decimated by Disney's Maleficent. It was a stark difference from the equally raunchy comedy Neighbors which just two weeks into the season opened to $49 million and even (for the most part) won over critics.
From an investing point of view, this is going to be a busy time for Universal as they are about to embark on a three-week stretch where they have three films opening over back-to-back weekends. It's been quiet for a little bit on the studio side, but that all changes this week with The Purge: Anarchy, which centers on a world where once a year the country allows a 12-hour period where all crime is legal and all police stations, fire houses and hospitals are closed.
Last year, the original Purge was one of the year's biggest sleeper hits as it was made for just $3 million and ended its run with over $90 million in worldwide ticket sales. The question is can it do it again? The problem is that the original had the allure of a "name" actor (Ethan Hawke) in the lead role, while the sequel is relying more on lesser known rising stars. Secondly, but just as important, horror films have gotten the cold shoulder from the industry this year.

Once a booming genre, film after film that executives were banking on to over-produce have under-performed. Now keep in mind, there's a big difference between under-performing and flopping as while disappointing, these movies cost little to make, but the rate of return had been so high and now have lowered to dangerous levels.
The problem for Universal is that of its four films set to release this month and next, three have a horror/thriller tilt to them so this week is going to set the tone for what's to come. While the original opened to $34 million, this one is likely to open closer in the low to mid $20 million range.
Sony (NYSE: SNE)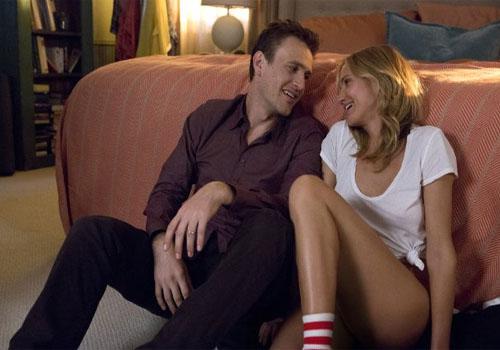 (Credit: Sony)
Next we turn our attention to Sony which is looking to pull in the exact same crowd Universal did with Neighbors for its Jason Segel/Cameron Diaz comedy Sex Tape. The adult comedy follows a married couple as they try to track down copies of their homemade sex tape which was accidentally uploaded to "the cloud."
When you think of Sony, you don't typically think of its film division and that's a shame given it has a number of franchises under its umbrella and three of them have helped pad its financial bottom line this summer. The studio kicked off the season with The Amazing Spider-Man 2 and then kept the success going in June with the one-two punch of comedies 22 Jump Street and Think Like A Man Too.
However, critical reaction to Tape has been mixed and the movie is coming at a busier time in the season which combined will likely give the film a lower haul. While Street opened to $57 million and Man opened to $29 million, this one could be anywhere in the $23 million to $28 million range. Early showings though could propel the film higher given the likeability of the film's leads, specifically Diaz, who already has one hit under her belt thanks to April's girl-power comedy hit The Other Woman.
Tape is also important to Sony as it's one of the final new releases it has during the summer season. August brings the inspirational When The Game Stands Tall to theaters along with the 30th anniversary edition re-release of Ghostbusters. In Tall's case, even though it is football drama, I wouldn't rule it out to make a big impact. While horror films have gone flat, uplifting movies like Son of God and Heaven Is For Real have been heavily to studios in 2014.
While Sony investors focus mostly on the company's consumer electronics, this is an important area to explore given the amount of money invested in its projects.
Disney (NYSE: DIS)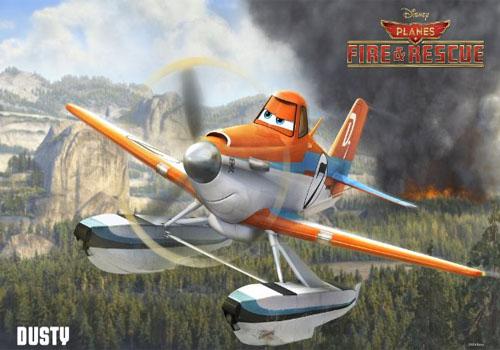 (Credit:Disney)
Lastly, we come to Disney and its sequel to last year's Planes. What's so fascinating about Planes is that it was originally conceived as a direct-to-DVD franchise designed to take advantage of the strong consumer products appeal of the studio's Cars franchise (how's that for synergy?).
Somewhere along the way the decision was made to bring it to the big screen where it made $90 million domestically and $219 million worldwide. Produced for just $50 million, you can see why the sequel was quickly greenlit. The original opened to $22 million and the sequel should either match or slightly exceed that total.
It's no mystery that Disney's stocks largely lives and dies based on its film roster and this summer's been a mixed bag for them. The studio started off the season with Million Dollar Arm, which despite the pedigree of lead Jon Hamm and the studio's stellar reputation producing feel good sports films, couldn't top the $40 million mark at the box office...however it was produced for a modest $25 million, so the movie will still end up in the black.
Disney also unleashed Maleficent which simply put…dominated. The Angelina Jolie fronted flick currently sits at a domestic total of over $200 million and a worldwide gross of more than $650 million. Granted, it's worth noting production costs were higher and netted around $180 million. Still, this was a huge hit and a big win for the studio.
Honestly though this is all a moot point as following Planes: Fire & Rescue in two weeks is the movie everybody's been talking about…Guardians of the Galaxy. The latest installment in Disney's growing and thriving Marvel film franchise, Guardians could do gangbusters in its late summer frame. Given that Disney and Marvel's latest collaboration April's Captain America: The Winter Solider did over $700 million worldwide, this is one to keep a close eye on.
Disclosure: The author has no positions in any stocks mentioned, and no plans to initiate any positions within the next 72 hours. The author wrote this article themselves, and it expresses their own opinions. The author is not receiving compensation for it (other than from Seeking Alpha). The author has no business relationship with any company whose stock is mentioned in this article.