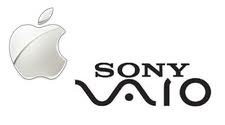 There is an old saying that says that there is no smoke without fire. Although it's unwise to play market sentiment amid speculation, it's quite possible for the markets to get carried away in speculation mode or rumor spreading. But at times the emerging vibes are a little more than gross speculation and, if analysed wisely, it presents a case of wealth creating opportunity or help in formation of an exit strategy to avoid the downfall. Just as Sony Corporation's (NYSE:SNE) shares rose nearly 3% on Tuesday as traders cited media reports speculating that the Japanese electronics maker could be a potential acquisition target of Apple Inc. (NASDAQ:AAPL).

Sony was up 1.5% at 2,764 yen after climbing as high as 2,804 yen. The benchmark Nikkei average was up 0.2% helped by a report in Barron's that said Apple could be contemplating a big acquisition and noted speculation of Adobe (NASDAQ:ADBE), Sony or Disney (NYSE:DIS) as potential targets. Apple is believed to be looking for investment opportunities in new technologies and strategic partnerships-- especially after the company has included former Goldman Sachs investment banker, Adrian Perica-- a man who is tasked with looking into such deals full-time.

Apple is no stranger to an acquisition as it's been involved in the purchases in the past including PA Semi, Intrinsity and numerous design houses. With $51 billion in free cash and both long and short-term securities, Apple Inc. is actually in a very comfortable position to explore any possible opportunities. Although analysts believe that with $51 billion in its war chest and a market value that rates Apple as the biggest company in the US, Steve Jobs and his executives can think the unthinkable when it comes to making an acquisition. In fact, Apple and Sony go way back in minor collaborations and Steve Jobs has publicly stated a number of times that he personally admires the Japanese giant Sony.

This is not the first time when Apple has been hogged by rumors and market speculations as reports in 2006 had also claimed Apple may be interested in purchasing Disney. However, there was no strength to these claims, even though Apple CEO Steve Jobs also sits on Disney's board and is the biggest individual shareholder in Disney.

Why Sony?: Sony has in its portfolio the popular range of televisions on the market with the Bravia range; and its movie and music connections would also add new fingers to Apple's chunk. Blu-ray is another Sony property that Apple can help Sony build on. Apple is one of the early adopters of the Blu-ray high definition video format and we will see Blu-ray disk drives in Macs very soon. The world-class product design of Apple combined with Sony could create an entirely new design engine that might revolutionize our living rooms in 5 years time. Sony has been losing ground on its market share of big screen TV sets, perhaps Apple can help them design-wise, especially with user interface and connect-ability.

Skeptics however believe that even though Apple could afford Sony without any shadow of doubt, it's quite hard to understand what they'd gain, as a large chunk of Sony's output is cross-over with Apple's own making it difficult to see Sony strengthening Apple in any meaningful way.

On the other hand, Sony-- of course-- owns PlayStation, which would give Apple the game franchise it lacks. Apple could use that block in building the electronic living room of the future.

Another not very widely discussed factor is that Sony's distribution channels are well established and have valuable marketing aspects Apple might well use to its advantage. Sony pictures and music is an additional property that Steve might find useful, since he's Disney's largest individual shareholder anyway.

Overall analysts are keeping a close eye as they fear Apple has not much to gain out of the acquisition from a branding point of view. The Wall Street Journal had added a new twist in the tale by hinting that some of the so called "strategic opportunities" of Apple might purport to the video games industry.

No matter which way the cookie crumbles, there is bound to be some sort of active brainstorming going on in the Apple board rooms, seeing as all the possible candidates are within Apple's purchasing range, although the benefits of the purchase may be arguable and indiscrete.
Disclosure: No positions