According to the the International Monetary Fund (IMF), the Philippines has so far outperformed expectations, thanks in part to improved global economic conditions and to stimulus policies of the government. You can now play this growing economy with an ETF from iShares.
The IMF now expects the Philippine economy to grow 7% this year, faster than the forecast of 3.6% it made in April, beating expectations made at different times of the year. Michelle Remo for Money reports that the modest recovery of the United States and other industrialized countries from the recession last year also lifted exports of the Philippines.

All Headline News staff reports that the Philippine president, Aquino, believes the benefits of a stronger economy would soon be felt by ordinary Filipinos as the wealth trickles down and helps those rise from poverty. A growing middle class in the Philippines would help support further growth.
The ETF Professor for Benzinga reports that the specific ETF related to the Philippine economy may prove to be another Asian tiger. We know this much, the Philippines is considered part of Southeast Asia and that region is home to some of the most rapidly expanding economies and best-performing emerging markets ETFs . Think Indonesia, Thailand and some others. Since its inception on September 28, EPHE has accumulated almost $8.8 million in assets.

iShares MSCI Philippines (NYSEArca: EPHE)
click to enlarge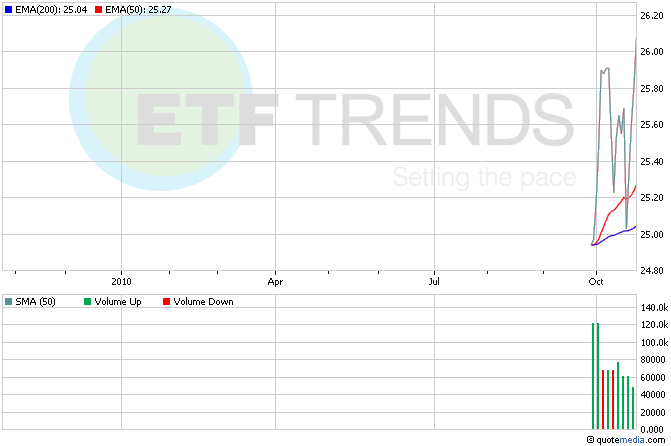 Tisha Guerrero contributed to this article.
Disclosure: None